Obituary: Dr. Leo de Souza, orthopedic surgeon who escaped Idi Amin's Uganda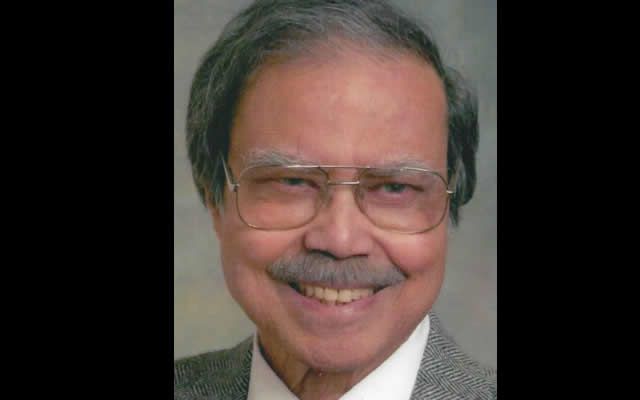 One night in 1971, at her home in Kampala, Uganda, Dolly de Souza got a frightening phone call from an anonymous caller who said her husband, a doctor, was in danger of being fed to the crocodiles.
Dr. Leo de Souza, born in Tanzania and educated in India and England, was a surgeon at a public hospital in Uganda's capital. De Souza was apolitical, but had treated members of the former president's family and tribe, which was being purged by the murderous Idi Amin.
De Souza fled with his family to Minnesota. They were relocated by the late Lawrence Brown, a Golden Valley businessman who befriended the De Souzas while working in Uganda, and doctors De Souza had met at a medical conference in Minneapolis. De Souza was grateful and determined to be successful in America.
De Souza died of congestive heart failure on March 22. He was 89.
"My dad stressed education and bettering ourselves," said Louella Anderson, a daughter of Leo and Dolly de Souza. "And he pushed himself to do his [three-year] re-certification in orthopedics and pass his medical boards."
De Souza was born in 1926 to a Goa, India-born corporate accountant in Tanzania.
He joined the surgical staff at Hennepin County Medical Center and was an associate professor at the University of Minnesota. After rheumatoid arthritis robbed him of his surgical ability years ago, he continued to teach, always emphasizing the importance of listening to patients.
"Instead of retiring after his hands got to the point where he couldn't do surgery, he just taught resident surgeons," said his daughter. "The residents came to his room when he was hospitalized in 2015 and he spoke to them. He was 88. That was his last class."
Dr. Richard Kyle, a colleague and former chief of orthopedic surgery at HCMC, said De Souza taught him as a resident and "was one of the most dedicated and knowledgeable orthopedic educators that I have ever known. His career … most importantly, as a caring physician, was truly outstanding. He was dedicated to his patients and taught by example. He was dedicated to clinical research and was constantly reviewing, studying and publishing his valuable findings well into his 80s.
"He really promoted health care for the indigent, and he always had a mission to take care of the less fortunate. He was very active through his church."
In 2007, Kyle performed hip-replacement surgery on a Ugandan priest, the Rev. Samuel Mwaka, who had been crippled by a botched surgery in Uganda. Mwaka was protecting villagers from Sudanese raiding parties. De Souza and two business friends who supported the priest's Sacred Heart Seminary flew Mwaka, who was suffering from infection and unable to walk, to HCMC and successful surgeries.
That was just one example of De Souza's care for the indigent and oppressed, whether from Minneapolis or Africa, Kyle said. "Leo was one of the most thoughtful, caring physicians," he said. "He just enjoyed being a doctor. He was on our faculty almost until he went to hospice. He was so committed.''
De Souza exercised and kept arthritis from tying him to a walker until late 2015. A trim, dapper man, he always dressed well, even at casual trips to Costco. "He wanted to look his best," Anderson said. "He might run into a patient or someone else he knew."
De Souza also studied creative writing in his 70s at Hamline University. His autobiography, "No Place for Me: An East Africa Memoir," was named Hamline's best nonfiction thesis of 2002. His children plan to publish the work.
Services have been held.