Former Auschwitz guard Reinhold Hanning dies in prison, aged 95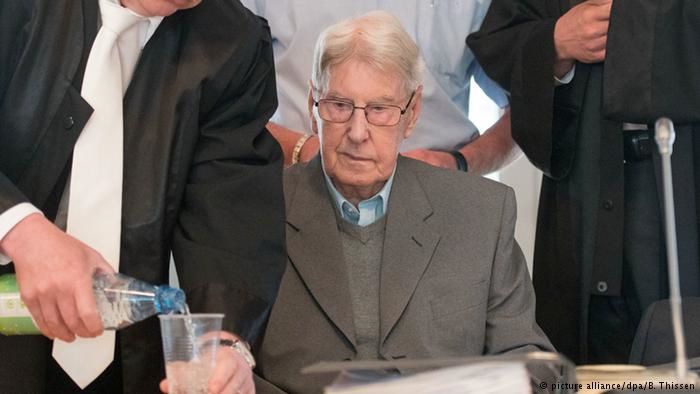 The attorney representing Reinhold Hanning, a former member of the SS in the Auschwitz-Birkenau concentration camp, revealed on Thursday that his client had died.
The former SS member had died two days earlier on Tuesday at the age of 95. News of his death had already been widely reported in local media prior to being officially announced.
Hanning was sentenced to five years in prison last June after being found guilty of being an accessory to the deaths of 170,000 people between 1943 and 1944 at Auschwitz.
The court in the German town of Detmold ruled that Hanning had been "aware that in Auschwitz innocent people were murdered every day in gas chambers."
Read more: Germany investigating more former Auschwitz worker cases
Although Hanning had expressed his regret in being complicit with the atrocities at Auschwitz, lawyers for the victims accused him of demonstrating a lack of remorse and downplaying his role in events.
One of few trials of its kind
Hanning's was the first such trial that focused on the wider operation of the death camp rather than on those charged with direct involvement in the murders.
His sentence, however, had not yet been finalized, as the federal court was still reviewing a request to revise the sentence from Hanning's attorney.
Hanning had volunteered to join Adolph Hitler's SS at the age of 18. He was based at Auschwitz during the so-called "Hungary Operation" of 1944, a three-month period that saw some 425,000 Hungarian Jews deported to Auschwitz, most of whom were gassed to death.
He was the second former SS member in recent times to have been sentenced to prison. In July 2015, Oskar Gröning, known as the "bookkeeper of Auschwitz," was sentenced to four years in prison after being found guilty of 300,000 counts of accessory to murder. The court heard that Gröning had been responsible for counting the money taken from new arrivals at Auschwitz and had served on the selection ramp.
This year, it was revealed that the German judicial authority charged with investigating Nazi crimes is investigating three more cases against former workers at Auschwitz.
The men who led Nazi Germany
As Hitler's Propaganda Minister, the virulently anti-Semitic Goebbels was responsible for making sure a single, iron-clad Nazi message reached every citizen of the Third Reich. He strangled freedom of the press, controlled all media, arts, and information, and pushed Hitler to declare "Total War." He and his wife committed suicide in 1945, after poisoning their six children.
The leader of the German National Socialist Workers' Party (Nazi) developed his anti-Semitic, anti-communist and racist ideology well before coming to power as Chancellor in 1933. He undermined political institutions to transform Germany into a totalitarian state. From 1939 to 1945, he led Germany in World War II while overseeing the Holocaust. He committed suicide in April 1945.
As leader of the Nazi paramilitary SS ("Schutzstaffel"), Himmler was one of the Nazi party members most directly responsible for the Holocaust. He also served as Chief of Police and Minister of the Interior, thereby controlling all of the Third Reich's security forces. He oversaw the construction and operations of all extermination camps, in which more than 6 million Jews were murdered.
Hess joined the Nazi party in 1920 and took part in the 1923 Beer Hall Putsch, a failed Nazi attempt to gain power. While in prison, he helped Hitler write "Mein Kampf." Hess flew to Scotland in 1941 to attempt a peace negotiation, where he was arrested and held until the war's end. In 1946, he stood trial in Nuremberg and was sentenced to life in prison, where he died.
Alongside Himmler, Eichmann was one of the chief organizers of the Holocaust. As an SS Lieutenant colonel, he managed the mass deportations of Jews to Nazi extermination camps in Eastern Europe. After Germany's defeat, Eichmann fled to Austria and then to Argentina, where he was captured by the Israeli Mossad in 1960. Tried and found guilty of crimes against humanity, he was executed in 1962.
A participant in the failed Beer Hall Putsch, Göring became the second-most powerful man in Germany once the Nazis took power. He founded the Gestapo, the Secret State Police, and served as Luftwaffe commander until just before the war's end, though he increasingly lost favor with Hitler. Göring was sentenced to death at Nuremberg but committed suicide the night before it was enacted.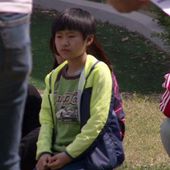 A very personal memorial in Berlin | All media content | DW | 13.05.2017
The fate of the Jews in Nazi Germany is the theme of numerous official memorials in Berlin. But the city has many smaller and more hidden testimonies. A recent initiative has residents opening their
http://www.dw.com/en/a-very-personal-memorial-in-berlin/av-38824951