Survivors Seeing Payoffs From Nazi Gold

published 18/12/1998 by Stewart Ain

Without fanfare, nearly $60 million in Nazi gold that was hidden for 50 years at the Federal Reserve Bank in New York and the Bank of London in England is finally being put to good use. Since July, 600 needy Holocaust survivors in Britain have received $600 in cash, and thousands of needy East European survivors have received medicine and medical supplies.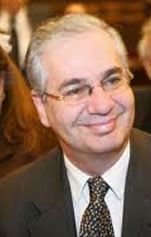 "This is the first time that funds from Nazi gold bars have been paid out to victims of the Holocaust," said Elan Steinberg, executive vice president of the World Jewish Congress.

The distribution comes at a time when critics have complained about infighting among Jewish groups and lawyers for survivors seeking payments from banks and companies that benefited from Jewish assets and slave labor. There have also been complaints that the groups and lawyers appear to be profiting from those payments. One columnist lamented what he called nothing more than a shakedown.

Steinberg insisted that Jewish organizations are united in how to distribute the $1.25 billion settlement reached in August with Swiss banks that allegedly hoarded the Holocaust-era bank accounts of Hitler's Jewish victims. He said any squabbling was among lawyers for survivors.

In addition, Steinberg said these complaints were being made at a time when needy survivors were benefiting from an effort in their behalf launched two years ago by the World Jewish Restitution Organization. After The Jewish Week reported that six tons of Nazi gold was still sitting in bank vaults in New York and London, the WJRO's president, Edgar Bronfman, asked that it be used to benefit needy survivors.

In a letter to the Tripartite Gold Commission, which oversaw distribution of Allied-recovered Nazi gold, Bronfman wrote that it would be an "injustice not to return to the victims of Nazism and their successors, possessions which the Nazis robbed from them, or the proceeds of the melting down or sale of such possessions."

"We further recognize that it is not possible to separate — either in reality or in quantity — gold melted down from the teeth and possessions of people murdered in concentration camps. These are, literally and metaphorically, of inestimable value."

The gold was amassed by the Nazis from the central banks of Europe and from gold stripped from their Jewish victims — including gold fillings — and smelted into gold bars. Documents later recovered from the National Archives in Washington led the World Jewish Congress to calculate that as much as 30 percent of the 337 tons of gold came from non-monetary gold, such as jewelry and gold fillings.

After the war, the gold was distributed to the European countries from which it was stolen. But about six tons — two tons here and four at the Bank of London — was set aside for unexpected expenses and administrative costs. After the Bronfman request, most of the countries that were to receive that gold contributed a total of $59.6 million to a special victim's fund to approximate the value of the gold. The countries that contributed to the fund were the United States, Britain, Argentina, Austria, Croatia, Greece, Luxembourg, the United Kingdom, France, the Netherlands, Belgium, the Czech Republic, Italy, the Slovak Republic and Sweden. Only Yugoslavia and Armenia did not contribute to the fund, which was deposited at the Federal Reserve Bank in New York.

On July 28, the first of that money was disbursed — $700,000. One-third was sent to the Board of Deputies of British Jews, which in turn gave $600 checks to 600 needy survivors in Britain. That figure is expected to swell to 1,000 by the end of the month. Most of the recipients are Jewish.

The rest of the money was transferred to the WJRO, which moved it to American Jewish Joint Distribution Committee. The JDC in turn used the money to buy medicines for more than 14,500 elderly Nazi victims in 55 cities and towns in Belarus, Moldavia, Russia and Ukraine. In addition, it was used to buy 4,120 items of medical rehabilitative equipment for survivors in 106 cities and towns in the same regions.

Steinberg said more of the fund would be spent next year at the discretion of the donor countries. Those countries designate recipients based on applications from a recognized list of non-governmental organizations that work in behalf of Holocaust survivors and other non-Jewish victims of Nazi persecution. The money is expected to be distributed worldwide, including in the United States.In another development, an attempt by the German government to establish a restitution fund in satisfaction of claims against German banks, insurance firms and companies involved with slave labor reportedly stalled this week. The Associated Press quoted participants as saying that DaimlerChrysler, Germany's largest industrial group, was demanding that banks be kept out of the agreement because claims against them were likely to be higher than for German industry.