Witness 'forced to watch war crimes'

published 02/03/1999 at 22:25 GMT

Witnesses at the war crimes trial of Anthony Sawoniuk have given graphic accounts of Nazi atrocities in what is now Belarus.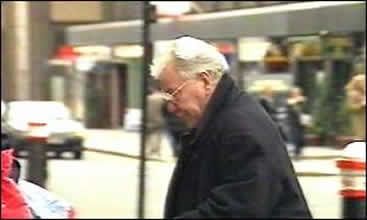 One elderly witness at the UK's first war crimes trial told jurors on Tuesday how, as a young girl, the Nazis forced her to watch as hundreds of Jews were herded to their death.

Galina Puchkina was testifying in the trial of retired British Rail worker Anthony Sawoniuk, 77.

He is accused of being a Nazi collaborator and leading local police "search and kill" squads that rounded up Jews attempting to escape a massacre during World War II.

Prosecutors say Mr Sawoniuk joined a police force set up to kill the local Jewish population after Germans overran his hometown of Domachevo in June 1941.

Mr Sawoniuk denies murder.

Mrs. Puchkina, now 68, said she was 12 when Nazis ordered the congregation out of a Catholic church in Domachevo in 1942.

She said they were made to stand and watch as three groups of about 100 to 200 Jewish men, women and children were led off, escorted by armed local police.

The captives were beaten, made to strip and taken into a forest where they were slaughtered, she said.

"They were herded away as we watched them. We were afraid ourselves," Mrs. Puchkina said, speaking in Russian.

"After the first group were led away, I heard the sound of machine-gun fire.

"After the third, the Germans told us to go home. We did."

It is not claimed that Sawoniuk played any role in the massacre, which took place on the Jewish religious holiday, Yom Kippur, but had been involved in the local police after the Nazi occupation.

Another woman testified that she narrowly escaped death after a German and a local police officer named Andrusha - alleged to be Mr Sawoniuk - mistook her for a Jew.

Fedora Yakimuk, now 72, told the court that she cut herself accidentally in 1942 and that her mother bound the wound with a rag soaked in iodine.

She said the yellow rag was mistaken for the arm bands Jews were forced to wear and she was seized by Andrusha and a German.

She said Mr Sawoniuk knew her very well but did not protect her.

She said she was only saved when the German realised what the bandage was.

Britain's 1991 War Crimes Act permits prosecution of suspects who were not British residents at the time for charges alleging crimes committed outside of the UK.

The trial was adjourned until Wednesday.