Andrew Embiricos: The Myth of the Tragic Gay Death
Parsing the controversy behind Andrew Embiricos.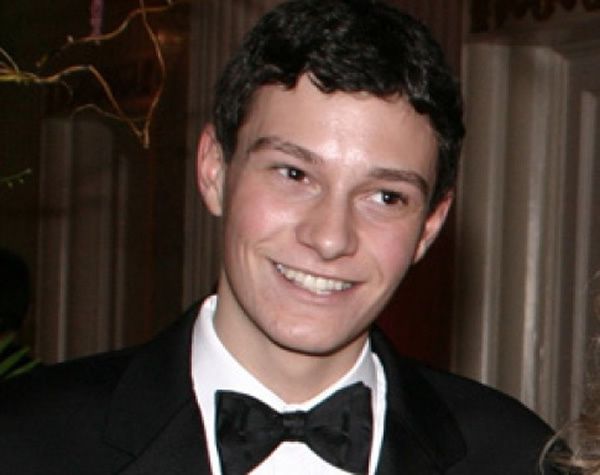 When Michael Musto posted a story yesterday on the death of Andrew Embiricos, the 25-year-old grandson of movie legend Rita Hayworth, titled "Rita Hayworth's Grandson Dead In Suicide: Or Was It?" anyone would think he had outed Muhammad. The fatwas poured in thick and fast (Out also caught some of the heat when it followed up on Musto's piece, which we have since taken down).
The crime perpetrated by Musto came down to proposing that the death was as likely to have resulted from autoerotic asphyxiation gone wrong. The suggestion of all that outrage was that suicide was preferable to Musto's alternative hypothesis: An exuberantly sexual person died accidentally. It's happened countless times. Although no one really knows what happened, Musto's speculation was a more positive interpretation than suicide, but our culture is so wracked with sexual shame that the idea of autoerotic asphyxiation is somehow a less appealing narrative than suicide.
"The whole point of my post was that he was a great guy who had turned the corner and seemed happy, so people close to him didn't think it was really suicide. I was amazed when supposed friends shot back with, 'How dare you say it wasn't suicide!'" Musto explained via email when we reached him for comment. "As for the other details of his life that I presented, he was a public figure and also flaunted his sometimes reckless sex life on Xtube (and talked openly to people about HIV). I wrote about his various battles, but said he seemed optimistic these days. Not sure what the fuss was about."
The knowledge of his HIV status shouldn't be shameful and withheld from public discussion. That seems like an even more regressive stance, harkening back to the dark ages of the 1980s and early '90s.
A follow-up story in the New York Post today reports that Embiricos's mom, Princess Yasmin Aga Khan, issued a statement calling the death of her only child "accidental" and "a terrible tragedy."
Why would people desire Embiricos's death be a suicide? It seems many in the gay community like our tragedy unsullied by sex—to die as a victim of persecution reinforces a familiar narrative, even if the evidence is flimsy at best. Although Embiricos had apparently tried to take his life once before, it's slim basis for assuming that he had decided to try again, and as both Musto (and Out) reported, many of his friends had commented on how happy Embiricos was in recent weeks. Regardless, the reader can draw his or her own conclusion, but only if he or she has the option to do so.