The Late Richard Burton Honored With a Hollywood Star
The 2,491st star — that of Welsh actor Richard Burton — will be unveiled today on the Hollywood Walk of Fame. Burton's daughters, Kate and Maria, will accept the star on their late father's behalf.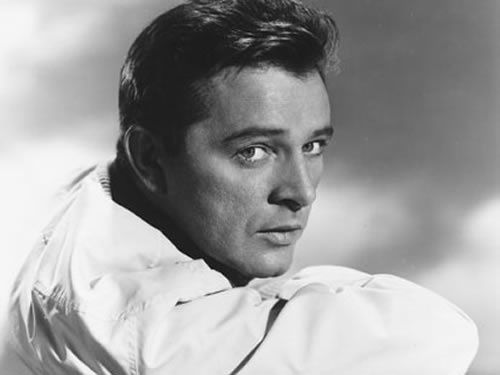 The ceremony will commemorate the 50th anniversary of Burton's role as Mark Antony in "Cleopatra."
In 1963, "Cleopatra," at a cost of $40 million, was the most expensive movie ever made. Burton became one of Hollywood's top earners, and he also found love on the set of "Cleopatra" with Elizabeth Taylor, who played the mesmerizing Egyptian ruler. Burton and Taylor, whose rocky relationship was rarely out of the headlines, married, divorced, remarried and divorced again, and starred together in such movies as "The Sandpiper," "Who's Afraid of Virginia Woolf" and "The Taming of the Shrew."
Taylor received her Walk of Fame star after her death in March 2011, and now the two will be together again.
"We are thrilled that the late, great actor Richard Burton will be honored with his star on the Walk of Fame. We are also happy that his star will be next to the star of Elizabeth Taylor," Leron Gubler, president and CEO of the Hollywood Chamber of Commerce, said in a statement.
Burton is so strongly identified with Taylor that most people might not know he was born the 12th of 13 children. The son of a coal miner, he spent his early years in a poor, Welsh-speaking household. His schoolmaster, Philip Burton, introduced him to the stage and eventually adopted Burton as his ward. Some of Burton's early professional roles were in radio plays for the BBC. Playing Prince Hal in Shakespeare's "Henry IV, Part 1″ brought stardom in 1951, and Hollywood soon followed.
Burton starred in numerous films, plays and musicals. He was nominated seven times for an Academy Award, but he never won. But he did win Golden Globe Awards for Most Promising Newcomer in "My Cousin Rachel" and for Best Actor in "Equus." He also won two Tony Awards.
Throughout his life, Burton contributed to charities and causes such as the Playhouse Theater in Oxford, England. He died at the age of 58 from a cerebral hemorrhage in Geneva, Switzerland, in 1984.
Twenty nine years later, Burton's latest honor is even more special as it arrives on the same day that St. David, the patron saint of Wales, Burton's native country, is celebrated.