Anita Ekberg is living life without regrets
She was the ultimate blonde sex symbol, an ex-Miss Sweden and the toast of the Hollywood '3B' glamour culture of the day — blonde, busty and bold.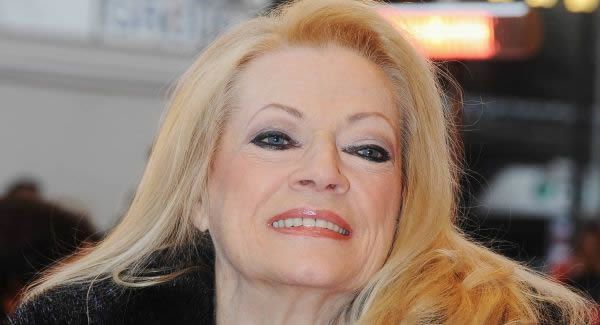 The name Anita Ekberg went into cinema history after the actress cavorted in Rome's Trevi Fountain in the 1960 Frederico Fellini classic, La Dolce Vita.
Arching pencilled eyebrows above expressive kohl ringed eyes, waving a impatient arm indicating that she wants to move on, Ekberg, now aged 82, is pushed in a wheelchair through a vast dark space dedicated to a Fellini exhibition which she is in Amsterdam to officially open.
She views one wall covered in international screen and fashion magazine covers and posters showing off the voluptuous beauty. Once famed for her curves and cascading cleavage, she crisply tells the film museum curator: "You have even more photographs of me than I have of myself. I see you don't have any of me with my dogs though, that's a shame."
Then she obliges a wall of flashing photographer lenses who want her to point to herself on a huge Dolce Vita film advertisement blow up. It is a moment of nostalgia and some sadness — this contrast between fabulous youthful beauty and old age, from sixties sex symbol to physically frail octogenarian.
Ekberg broke a hip some years ago after her Great Danes bounded indoors knocking her down, she explains. An operation on the hip was not a success, then the other one gave problems. She hopes a new hip operation may take her off the crutches and out of the hated wheelchair.
Anita Ekberg's years as a sixties sexpot may seem a long time ago. During its height she was courted by some of the world's most eligible and wealthy men including Frank Sinatra and Fiat boss Gianni Agnelli. Film contracts and money poured in and she was the toast of Hollywood and later of Italy's glitterati.
Among 70 or so films she made in over 50 years, "some were good and some not so good".
She married and divorced twice, once to British actor Anthony Steel whom she describes as "a notorious drunkard" whom she left after a couple of years.
Her second marriage to the actor Rik van Nutter lasted 12 years until 1975. She does not have children and lives alone with her beloved dogs for company in a villa outside Rome.
Fellini hunted her down after seeing a magazine picture of Ekberg in the Trevi fountain, taken as she was cooling her feet after dancing in a Rome nightclub. The celebrated film maker was besotted with Ekberg's sensual beauty, describing the Swedish cover girl as "a gift of God, deserving of adoration".
The on-screen chemistry between Ekberg and Marcello Mastroianni in La Dolce Vita is legendary. Whether the pair had a relationship or it was trumped up by gossip remains a mystery. Ekberg describes the famous scene played out in the Trevi Fountain. "I was standing there in bare legs for hours in winter freezing to death. Marcello wore fisherman waders under his trousers and drank a bottle of spirits first. Then he fell down. We had to keep repeating the take. I had lost all circulation in my legs by the end."
Fellini and Ekberg were to become great friends but she insists that they were never, despite some speculation, lovers. "He was the greatest film director of all time but I would not have looked at him twice as a man," she declares. Yet, Fellini's wife Julietta believed that her husband and Ekberg were lovers. "When he died, I called her to offer my condolences and clear the air, she believed me and we were good friends afterwards."
Around the time of her 80th birthday it was reported the former sex bomb had fallen on hard times after a spate of misfortunes. She was robbed of jewellery and furniture and t her villa was badly damaged in a fire after which she had to move temporarily to a rest home.
An appeal was made to the Fellini Foundation for financial assistance to help her out. Asked by the Irish Examiner if she had received any aid through the organisation which promotes the film maker's legacy she shakes her head, answering: "No, I have not." Her fee as celebrity guest at the opening of this unique Fellini retrospective at Amsterdam's Eye Film museum was not disclosed but an employee calls it "generous". Ekberg worked hard for that fee in Amsterdam, pushed in her wheelchair from floor to floor overheard to ask plaintively, "What do you want me to do now?" from one TV interview to the next .
"I am the only one still left and the only one working," she jokes when asked about the divas of the screen of her day. "There are no real actresses now to compare with my day, it is all completely different. Discos are showing movies, you watch them on the internet, it has all changed so much."
Claiming never to have under-gone plastic surgery, Ekberg believes "women who do that are crazy".
"Forget about the surgeons lifting things, each age has its own charm, it's all about living life to the full," she tells me. "Age is a state of mind, who is growing old? I am certainly not, my mind is as clear as when I was 20."