Hague war crimes ruling threatens to undermine future prosecutions

Legal experts say proof that accused 'specifically directed' atrocities now required after tribunal acquits Serbian commanders.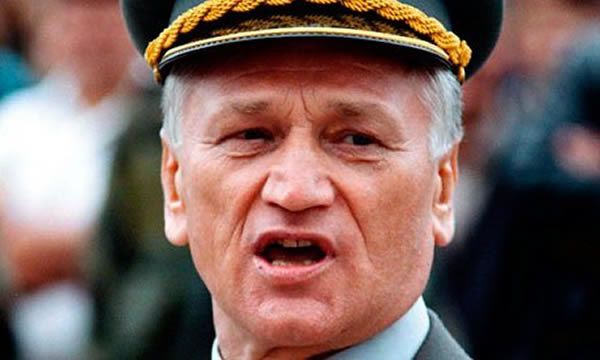 ICTY quashed the jail sentence of Momičlo Periišć, a former chief-of-staff of the Yugoslav army accused of providing military support for the Bosnian-Serb army between 1993 and 1995
Generals and politicians could evade responsibility for war crimes in future because of a ruling requiring proof that they "specifically directed" atrocities, say some international lawyers and senior judges.
A series of acquittals by the international criminal tribunal for the former Yugoslavia (ICTY) have created a novel judicial precedent that human rights groups fear will make it difficult to deliver justice in the wake of massacres.
Three senior Serbian generals or police officers have been cleared of all charges in recent months. The judgments relate to charges of "aiding and abetting" war crimes levelled against those who were not on the ground when civilians were systematically targeted and murdered by paramilitary or specialist forces.
The issue of their complicity revolves around legal interpretations of what constitutes mens rea, or intent, and how far "specific direction" must be proved to find a defendant guilty.
The dispute has touched off a debate within the international law community that has global political implications. Accusations that the US and Israeli governments applied improper pressure on the tribunal to ensure military commanders could never be convicted of war crimes are among allegations in circulation. Other commentators have dismissed such fears as conspiracy-mongering.
An early test of how persuasive the legal precedent has become will be the appeal by the former president of Liberia Charles Taylor, who was sentenced to 50 years in prison last summer.
The 65-year-old was convicted of "aiding and abetting" rebel groups in neighbouring Sierra Leone in a long-running conflict involving the use of child soldiers, enforced amputations, sexual slavery and the control of so-called blood diamonds.
The UN-backed special court for Sierra Leone in The Hague is expected to release its judgment on Taylor's appeal against conviction and sentence within the next two months.
Among submissions made by his lawyers this year were arguments that the tribunal had misinterpreted the mens rea standard and had wrongly found the evidence to have met a required proof of specific direction. Taylor's logistical support of the rebels in Sierra Leone was not intended to facilitate their atrocities, his lawyers argued.
The prosecution, by contrast, is seeking to have his sentence increased to 80 years. If the conviction is upheld Taylor is scheduled to serve out his sentence in a British prison.
One of the first judgments that overturned legal expectations was handed down by the ICTY in February. The presiding judge on its appeal chamber was Theodor Meron, an 83-year-old Holocaust survivor who has served as an Israeli diplomat and now holds American nationality. By a 4-to-1 majority, the judges quashed a 27-year jail sentence for Momičlo Perišić, a former chief of staff of the Yugoslav army, for providing military support for the Bosnian-Serb Army of the Republika Srpska between 1993 and 1995.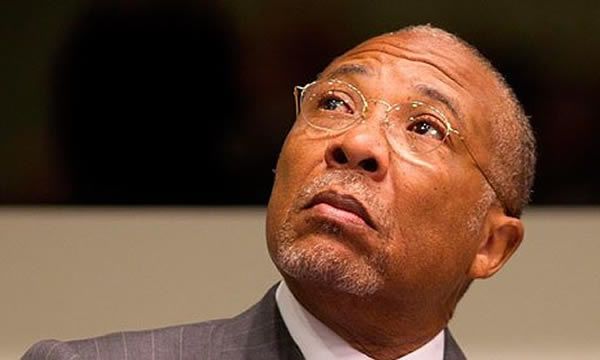 The special court for Sierra Leone in The Hague is expected to release its judgment on Charles Taylor's appeal in the autumn
He had previously been convicted of aiding and abetting war crimes in Sarajevo and Srebrenica. Perišić was freed immediately by ICTY appeals chamber, which concluded: "Evidence establishing a direct link between the aid provided by an accused individual and the relevant crimes committed by principal perpetrators is necessary." There had been no such "specific direction" by Perišić to the Bosnian-Serb forces, the judges found.
Only one of the five judges on the panel disagreed. In a powerful dissenting opinion Judge Liu Daqun, from China, noted: "To insist on a [specific direction] requirement now effectively raises the threshold for aiding and abetting liability. This shift risks undermining the very purpose of aiding and abetting liability by allowing those responsible for knowingly facilitating the most grievous crimes to evade responsibility for their acts."
In May the court's lower tribunal returned not guilty verdicts by a 2-1 majority in the case of two Serbian intelligence officers, Jovica Stanišić and Frank Simatović. A French judge, Michele Picard, dissented, stating: "If we cannot find that the accused aided and abetted those crimes, I would say we have come to a dark place in international law … even if the evidence would 'only' establish that the accused were indifferent that these heinous crimes be committed in pursuit of their ultimate 'military' objective, I believe the majority has erred by acquitting them of all charges."
Other ICTY judges have sounded an even louder alarm. A non-permanent Danish judge, Frederik Harhoff, sent an email to 56 international lawyers and friends in which he expressed his despair at the acquittals.
It had been the tribunal's practice, Harhoff explained, that military commanders were held responsible for war crimes that their subordinates committed during the 1992-95 war in the former Yugoslavia. How could senior commanders not have known what was planned in the war in Bosnia?
"You would think," Harhoff speculated, "that the military establishment in leading states [such as USA and Israel] felt that the courts in practice were getting too close to the military commanders' responsibilities … in other words: the court was heading too far in the direction of commanding officers being held responsible for every crime their subordinates committed. Thus their intention to commit crime had to be specifically proven."
But military commanders are paid to ensure that crimes are not committed, Harhoff said. Had US or Israeli officials exerted any political pressure on the court? "Now apparently the commanders must have had a direct intention to commit crimes – and not just knowledge or suspicion that the crimes were or would be committed."
One consequence of the furore has been that three defendants, including the Serbian politician Vojislav Šešelj, who is being tried by Harhoff, have now appealed to the court on the grounds that the Danish judge lacks impartiality.
Those defending Meron point out that he was not on the panel that acquitted Stanišić and Simatović. Moreover, they say, the judge has a record of being liberal within the context of Israeli politics, having advised against settlements in the occupied West Bank.
Marko Attila Hoare, a reader in south-east European history at Kingston University in London, has accused Meron's detractors of feeding "off familiar antisemitic themes of alleged Jewish power and manipulative behaviour; themes that strike a chord among the wider public, which explains the vibrancy of the campaign".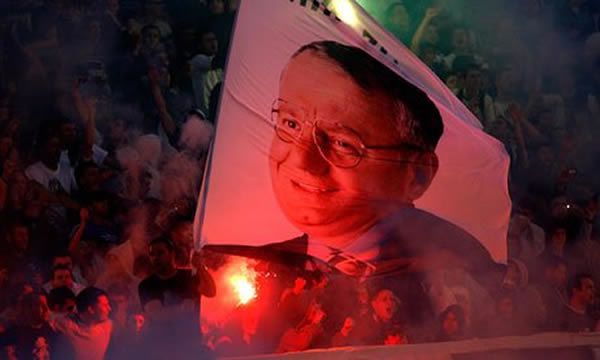 Partizn Belgrade fans wave a flag with a picture of Vojislav Šešelj, the founder of the ultra-nationalist Serbian Radical party, in 2008
Meron, in an interview with Tanjug, Serbia's official news agency, denied that it was "now virtually impossible to obtain convictions against the commanders and generals whose units perpetrated war crimes unless evidence shows that they issued direct orders to the units to do so". Wait and see the final results of the ICTY's work, he added.
US officials say they have never applied pressure on the court. Kenneth Roth, the executive director of Human Rights Watch, exonerated Meron from any "nefarious influence", describing the president of the ICTY as a man of "integrity and principle".
But he deplored the precedent set by the tribunal's new legal line of reasoning. "The Bosnian-Serb war effort was built on systematic atrocities," he wrote last month. "Since there was no evidence that Perišić gave a specific direction that the arms not be used for atrocities, anyone supplying arms would have known that they would aid atrocities.
"The danger of the Perišić precedent is not merely theoretical. It could affect [the] separate tribunal that is considering whether to uphold the conviction of former President Charles Taylor of Liberia … And the ruling undermines the ability of international criminal law to deter other leaders from similar murderous assistance – so long as they refrain from specifically directing the crimes that they assist. Russia and Iran's assistance to Syria comes to mind."