10 Sultry Dames Of The New York Mob
The love affair between Broadway starlets and underworld bad guys was more than just a pop cultural cliche. Plenty of mob "molls," as they were unaffectionately called, came from dancing, burlesque, or silver screen careers. Others were quite unassuming or were female versions of their thug counterparts.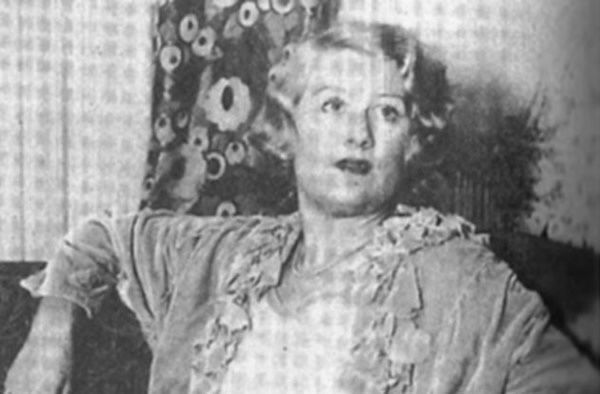 This showgirl and actress claimed dibs on the life insurance policy of mobdom's most prolific financier—Arnold "The Brain" Rothstein. Though many of his associates denied ever having heard of his and Norton's relationship, others considered Norton to be the married Rothstein's main mistress. During his heyday, Rothstein mentored many of New York's up-and-coming gang bosses, including Lucky Luciano, Meyer Lansky, and Jack "Legs" Diamond. Rothstein's business acumen, however, was not always kosher, and his belly received several bullets following a card game at the Park Central Hotel in 1928. To this day, the murder is unsolved, but before Arnold said his final goodbye, he made Norton his policy's beneficiary. After some serious legal battles, she successfully walked away with a $20,000 life insurance payoff and continued her acting career. She made out pretty good, while many of her lover's former associates were not so fortunate, being knocked off or disappearing permanently as the years passed by.
From the early 1930s to the late 1950s, exotic beauty Dona Drake changed her name several times (to "Rita Rio," among other aliases), started an all-girl orchestra, and seamlessly moved from stage to screen. However, the glamorous life she led was rudely interrupted in 1935 upon the discovery of a hacked up, burnt-to-a-crisp corpse who was once known as Louis "Pretty" Amberg.
Louis wasn't very pretty at all, but he did apparently woo the very attractive Rita Rio with mobster charm and a few fancy gifts. After his unpleasant demise (allegedly at the hands of Murder Inc. thugs), cops found a love note from Rio. She played naive when questioned about her relationship with the known gangster, saying she only knew her boyfriend as "Mr. Cohen" and knew nothing of what he did for a living.
Like many molls before her and many thereafter, Drake's claims of having no knowledge regarding the mob life fell on cops' and columnists' deaf ears. Still, she wasn't implicated in any way in the murder itself and simply continued on to Los Angeles for an acting career.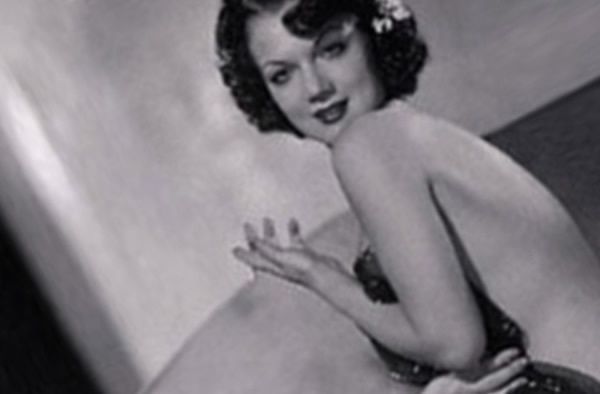 Stunning Russian-born Galina Orloff was determined to be a star upon arrival in New York at age 16. It only took her a few years before she was noticed by Broadway producer Earl Carroll. She was then mentioned frequently in gossip columns, and as we all know, there's no such thing as bad publicity.
But what's a girl to do when her student visa runs out? Marry a naive second balcony usher, that's what. Poor Edward Finn was smitten with the blonde bombshell, but she scarcely appeared in her new husband's presence. By 1935, she had met Charles "Lucky" Luciano, and Finn was little more than a signature to secure her status in the States.
Once the sullen usher found out about the affair, he promptly filed for annulment. Lucky had already been shipped off to prison for his alleged role in nationwide prostitution, and Orlova was booted out of America and went to Paris. Orlova tried unsuccessfully to find love with other men, and columnists wrote that she still hoped for a "Lucky" reunion one day. The last word on her was that she committed suicide in the late 1940s.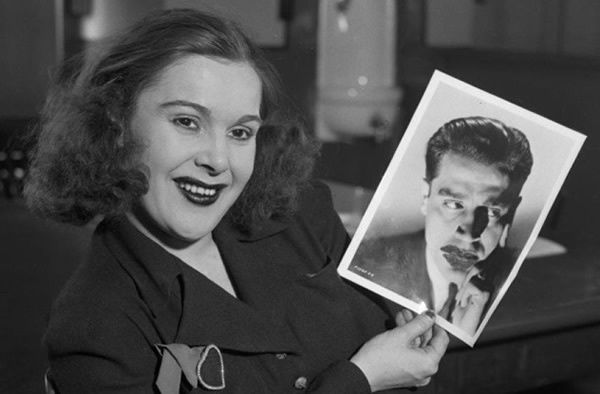 "Kiki" was one of the last people to see Jack "Legs" Diamond alive. Though many had failed to whack the infamous gangster over the years, in December 1931, his time was up. Roberts was hauled in for questioning over the murder, as was Jack's doting wife Alice.
The publicity over Kiki's affair with the legendary gangster definitely helped her career—at first. But all sensationally good things come to an end, and poor Roberts found gigs few and far between by the mid-1930s.
The final nail in Kiki's career coffin had to be a pair of bizarre marriages in 1935 and 1936. She wed Joseph Ross after a whopping three-day courtship during the spring of 1935 and divorced him shortly thereafter. Then, in 1936, she eloped with August Savarese—a parole-violating asylum patient. The move put him back in an institution, leaving Roberts to lay in wait, but their fairy tale wedding happened two months later. Kiki Roberts vanished from stardom and newsworthy mentions thereafter.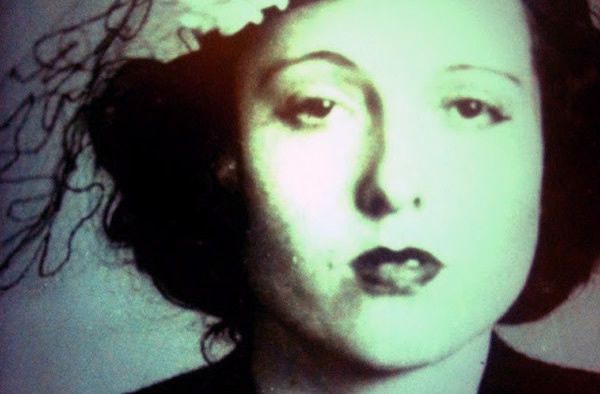 Another showgirl who made her rounds in underworld circles, Dare was called a "mouthpiece" for beer baron Dutch Schultz, but she wasn't romantically linked to a gangster per se. Her affair was with Schultz's legal counsel—J. Richard Davis, aka "Dixie."
Davis was the go-to defender not only for Dutch but for his gangland accountant George Weinberg. Once Schultz's reign ended, allegedly by the command of Lucky Luciano and friends, the trio of Dixie, Hope, and George continued the rackets they could grab ahold of.
Of course, the law caught up with them all. George turned to suicide. Dixie took the rap and served some time—if you can even call it that, as he often had permission to leave jail and visit Dare's apartment. The gangland lovebirds finally tied the knot in 1939. Dixie had given prosecutors enough goodies on the mob to practically earn himself a pass.
By 1943, the couple moved to sunny California, but not without some newsworthy marital woes. Dare wanted a divorce, claiming hubby was "cruel."Just months later, the pair called off divorce and was reportedly working things out.
They were barely heard from again until 1969, when Dixie came home to find bandits had tied up his family and robbed him. He suffered heart failure and died.
5 Evelyn "Kiss of Death" Mittelman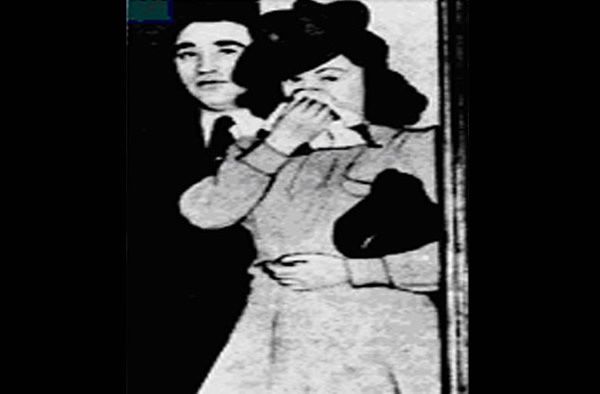 Harry "Pittsburgh Phil" Strauss was one of the most bloodthirsty members of Brooklyn's Depression-era killing crew Murder Incorporated. But Phil had a soft side—a love for the ladies. His main squeeze was an attractive 23-year-old named Evelyn Mittelman. She loved being showered with expensive clothes and jewelry—which was allegedly all stolen from Florida, where the killers liked to vacation.
Once the law caught up with Strauss and his comrades in crime, pretty young Evelyn was called in by prosecutors as well. She was more interested in trying to save her lover's skin than protecting the larger mob, and she actively assisted in getting Strauss a deal. It's unclear, though, just how deeply new affections lay. She had been dubbed a "Kiss of Death Girl"—three prior lovers had met violent fates, each falling prey to a successive beau.
In the end, the prosecution didn't really need Mittelman's help anyway, and her efforts to save Phil were in vain. At least four Murder Inc. members turned witness, and everyone else went to the electric chair or spent a long time behind bars.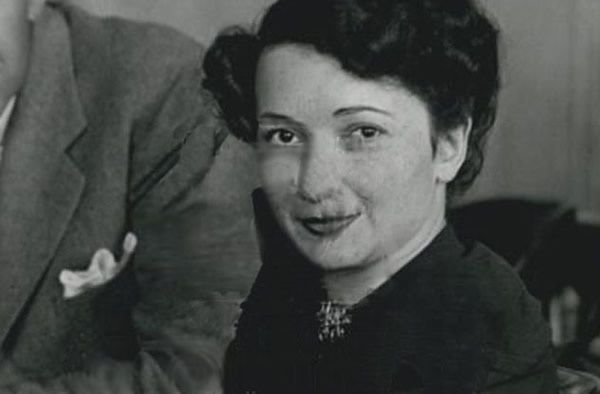 Sam Feinstein, aka "Tootsie," was a career criminal associate of some top Murder Inc. baddies. When he decided to vocally express his interest in going clean, old pals visited, with guns a-blazin'. His wife Elsie decided a trip to Florida might be just the sort of grief counseling she needed.
Upon her return, prosecutors questioned Mrs. Tootsie Feinstein about her husband's death, and she flatly denied any knowledge of the men from Murder Inc. The kicker? One of her companions on the trip was an amateur filmmaker who just happened to be one of the hit squad's most notorious members. He flipped and made sure prosecutors looked at a film he'd shot over the vacation, which clearly showed Elsie frolicking on the beach with not one but three members of Murder Inc.
3 Rose "Midnight Rose" Gold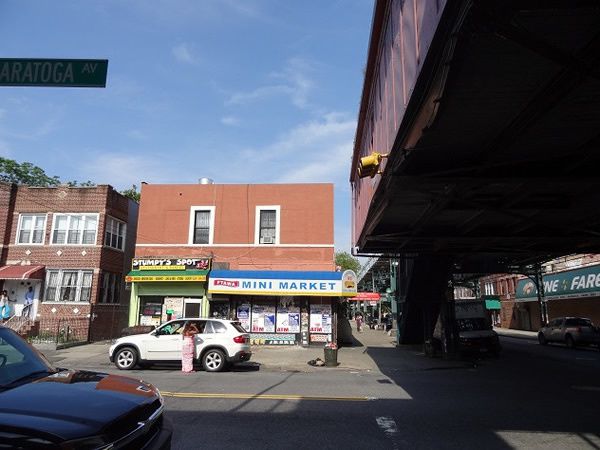 A candy store, situated on the corner of Saratoga and Livonia in Brooklyn's Brownsville section, owned by a 67-year-old woman—nothing unusual for the 1930s, right? Oh, but this candy store had more skeletons and secrets than it did any sweets. Mrs. Rosie Gold, or "Midnight Rose" as she was generally called, had quite a sinister little operation going, including fraud, bail bonds, and providing the headquarters for Murder Inc. to determine who got which contract killing assignment.
Rosie was no showgirl—not an actress, and not even a mob moll by typical definition—but she was possibly the most nefarious and mysterious of all New York's underworld associated ladies. Like many gangland rackets, hers was a family affair. Her son Sam Siegel got nabbed in Miami, along with his burly bodyguard, for involvement in a bail scam.
Back in Brooklyn, though, prosecutors were prepared to slap Rosie with serious indictments. Her son Sam fainted (or faked fainting) in the courtroom, aghast from hearing dear that his dear mother was a key player in Brooklyn's most heinous murder-for-hire ring.
Rose Gold was spared in comparison to many of the boys she catered to. Gold, like many other molls, simply faded into history after the trials wrapped up.
2 Evelyn "Venus de Nylon" Carmel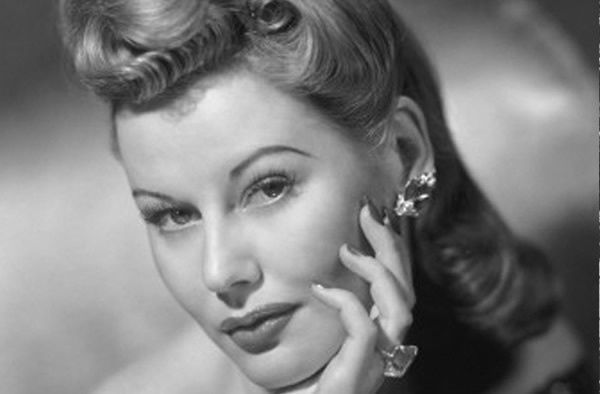 Her legs earned fame; her second husband got her infamy. For Carmel, that tough guy was George Uffner, a former associate of Arnold Rothstein and Lucky Luciano. Uffner, in fact, was one of three original suspects hauled in after Rothstein's murder. With no evidence against him, he walked, stayed under the radar, and only served a little time for fraud, but he was always under scrutiny for allegedly being a top narcotics importer.
Carmel and Uffner began an affair, in which newspaper gossip columnists, of course, showed a keen interest. The pair married in 1945 and remained together until George's death in a 1959 plane crash. Rumors and mystery surrounded the reason Uffner was on that flight. The Feds had had an eye on him and cohorts Frank Erikson and Frank Costello for gambling and oil investments, but they could do little about it.
Evelyn and several other widows went on to successfully sue Braniff Airways for wrongful death. Braniff went under a year later, and Carol lived comfortably from oil money until her death in 1986.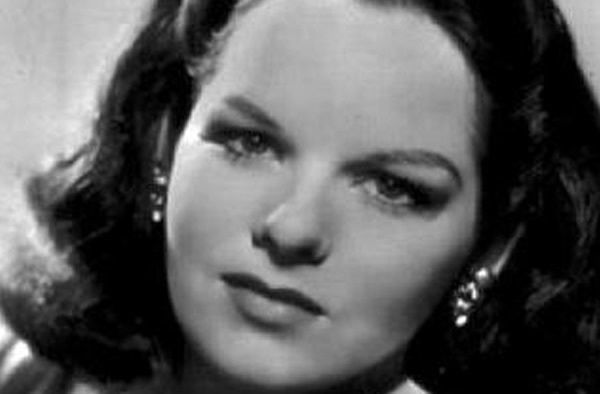 Wannabe actress Virginia Hill was as tough and unwavering as any male gangland counterpart. Hill made her way through New York, Chicago, and California circles of both mob and legitimate power brokers. Her infamy, however, rose to publicly recognized heights after she began a very tumultuous affair with the handsome, temperamental, and high-ranking gangster Benjamin "Bugsy" Siegel.
The couple was, quite possibly, the most volatile yet passionate pairing in organized crime history. The romance was rocky, but they had one thing in common—a desire for a mob-backed Las Vegas. Siegel's Flamingo Hotel, named for Hill's long legs, was over-budgeted and mismanaged. When cash went unaccounted for, rumors arose that Hill and Bugsy were siphoning mob money.
On June 20th, 1947, nine bullets entered Virginia's Beverly Hills home. Four struck Siegel, who'd been relaxing and reading the Los Angeles Times. Hill was out of town when the assassination occurred, but she was dogged by legal problems for years afterward. She married and divorced several times and eventually died in Austria of an apparent suicide in 1966.
Christian Cipollini is a journalist, researcher, and designer. He's the author of Diary of a Motor City Hit Man: The Chester Wheeler Campbell Story, Lucky Luciano: Mysterious Tales of a Gangland Legend, and the forthcoming Murder Inc.: Mysteries of the Mob's Most Deadly Hit Squad. As an expert guest, he's appeared on episodes of the Biography Channel series Gangsters: America's Most Evil and consulted on the National Geographic Channel's critically-acclaimed series DRUGS, INC.