My wife, Halina Newman, who has died aged 68 from complications following a stroke, was born in Belsen to Polish parents who had been imprisoned in the concentration camp during the second world war.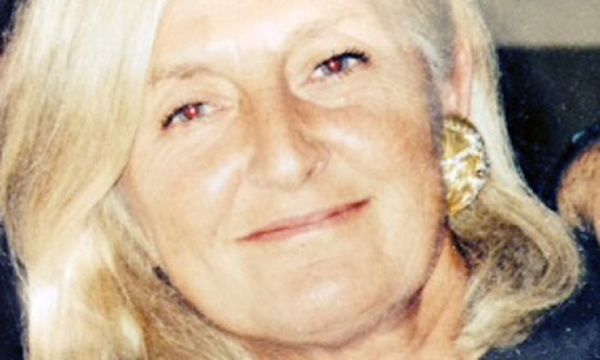 After the camp was liberated in 1945, survivors were moved to a former German army barracks nearby, which became Belsen displaced persons camp, where Halina was born in 1946. After her mother died when she was five or six years old, her father, Tadeusz Grzegorzewski, turned to alcohol, and Halina lost contact with him.
She was one of the first refugee children to be brought to Britain by a trio of wonderful Woking teachers, Joyce Pearce, Margaret Dixon and Ruth Hicks, who, hearing of the plight of thousands of displaced children, got in their cars and set off to Europe to do what they could to help.
Out of this grew the Ockenden Venture (named after Joyce's house), the organisation through which the three teachers dedicated the rest of their lives to rescuing refugees all over the world.
Halina, like many of the children born shortly after the war, started life without nationality. In order for her to obtain a stateless passport it was necessary for Pearce to formally adopt her. It was not until we were married in 1968 that she acquired British citizenship.
During the early years of the Ockenden Venture, Halina often accompanied Pearce in her attempts to raise awareness and funds, and the Ockenden girls would dance for their audience in traditional Polish dress.
At 15, Halina left Woking to train as a children's nurse. She and I met at a party in Blackheath, south-east London, when we were 19, and married in 1968. Halina worked as a nanny until our first daughter, Lucy, was born. There followed three more children, Emily, Oscar and Charlotte, and we also fostered many teenagers from difficult backgrounds.
Halina had a great flair for design and started a modest business selling glassware in Greenwich market. The business grew and H2O Interiors, as it became, opened several retail outlets in locations from Covent Garden to Bluewater, Kent. When ill health rendered her unable to run what had become a large concern, she finally retired some eight years ago.
Halina was dedicated to her family and she liked nothing more than being in her garden with our children and five grandchildren, Fifi, Jasper, Joseph, Emma and Sidney, who all survive her.