Henry Fonda began his acting career with the Omaha Community Playhouse, a local amateur theatre troupe directed by Dorothy Brando (mother of Marlon Brando).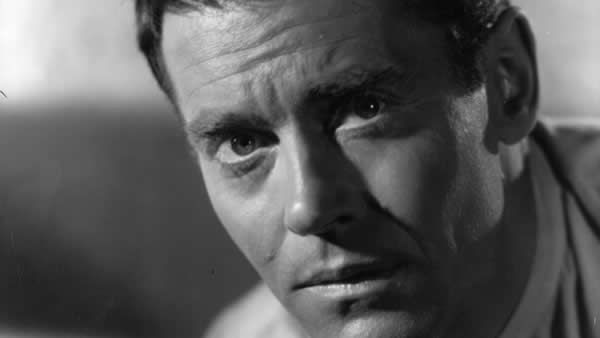 He moved to the Cape Cod University Players and later to Broadway, to expand his theatrical career from 1926 to 1934.
In 1931, he married Margaret Sullavan but they separated and were divorced by 1933.
His first major roles on Broadway included 'New Faces of America' and 'The Farmer Takes a Wife'. The latter play was transferred to the screen in 1935, and marked the beginning of Fonda's Hollywood career.
The following year, he married Frances Seymour Fonda, with whom he had two children: Jane and Peter Fonda, who also went on to become screen stars. They had met on the set of his film 'Wings of the Morning' (1937), which was the first film recorded in Technicolor.
In August 1949, Fonda told Frances he wanted a divorce so he could remarry as their 13 years of marriage had not been happy for him. She went in Austen Riggs Psychiatric hospital for treatment in 1950 and committed suicide on 14 April 1950. Fonda held a private funeral for her.
Fonda married Susan Blanchard later that year. He had been having an affair with the 21-year-old since 1948. They adopted Amy Fishman (born 1953) together before divorcing.
He then married Italian countess Afdera Franchetti in 1957 but this also ended in divorce in 1961. Soon after, he wed Shirlee Mae Adams and they were together until his death.
He is most remembered for his roles as Abe Lincoln in 'Young Mr. Lincoln' (1939) and Tom Joad in 'The Grapes of Wrath' (1940), for which he received an Academy Award Nomination.
He gave one of his best performances as a hired killer, in Sergio Leone's 'Once Upon a Time in the West', in 1968.
During a Barbara Walters interview, Jane Fonda claimed that her father was deeply in love with Lucille Ball and that the two were "very close" during the filming of 'Yours, Mine and Ours' in 1968.
More recently, Fonda received an Academy Award for Best Actor, for his role as Norman Thayer, in 'On Golden Pond', in 1981. At the age of 76, he became the oldest man at the time to win this accolade.
Fonda's hobby was making model airplanes and kites, and he was famously honest and self-effacing. He once said, "I hope you won't be disappointed. You see I am not a very interesting person. I haven't ever done anything except be other people. I ain't really Henry Fonda!"
Henry Fonda is considered one of Hollywood's old-time legends, and was a friend and contemporary of James Stewart, John Ford and Joshua Logan, with a career which spanned almost 50 years in film and television.
He died of a heart-attack in 1982. His wife and two children were by his side when he died.
In the years since his death, Fonda has become more highly regarded as an actor than during his lifetime. In May 2005, the centenary of his birth, the United States Post Office released a Henry Fonda stamp.