Our popular annual engagement with the Auckland Philharmonia Orchestra showcases the last major film to star the dazzling Louise Brooks. Timothy Brock's score for this rarely seen jazz-age classic is conducted by Marc Taddei.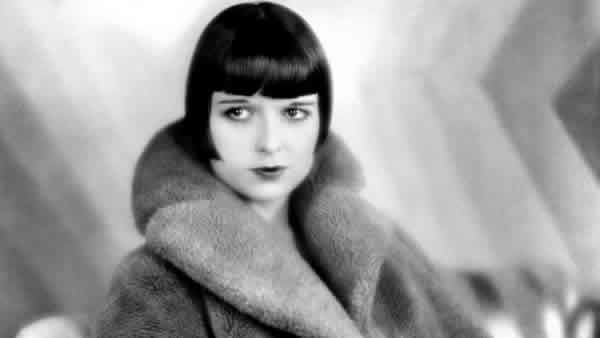 Today we know that Louise Brooks is an astonishing actress endowed with an intelligence beyond compare and not only a dazzling creature. Lotte Eisner
Our popular annual engagement with the Auckland Philharmonia Orchestra showcases one of the few icons of silent-era eroticism whose allure can still be felt 90 years later. Marc Taddei conducts a single performance of Timothy Brock's original score to accompany Prix de beauté. This rarely seen jazz age classic was the last major film to star the dazzling Louise Brooks.
Famously contemptuous of what Hollywood had to offer her, Brooks is best remembered for three films she made when she headed for Europe: Pandora's Box, Diary of a Lost Girl, and this French film, long unavailable in its original silent-era version. Like the two better known German films, Prix de beauté puts her at the centre of a trenchant and perversely seductive depiction of social decadence. Venturing an early critique of celebrity culture, the rags to riches tale of a vivacious young office worker who enters a beauty competition packs a surprising punch.
Displaying all the mobility and visual invention of late-20s silent cinema at its height, the film's location shooting brings documentary immediacy to beaches and fun-fairs jostling with holidaymakers, or the clamorous crowd sizing up Miss Europe of 1928. While these scenes resound with echoes of long forgotten good times, the energy of the woman at their centre feels enduringly present. As much as her piercing beauty and the dramatic bob that forever carries her name, it's Brooks' capacity to suggest a dangerous mind that still strikes sparks.
Like many films of the late 20s, Prix de beauté was made first in both sound and silent versions. To the best of our knowledge this will be the New Zealand premiere of the original silent version. We have a recent DCP restoration from an Italian print by the Cinetecas of Bologna and Milan and the Cinémathèque Française. We will provide surtitle translation of the original Italian intertitles.
"This is a photographer's movie, from the fluid location shooting at the start to the strikingly lit finale… Most beguiling is the camera's love affair with the face of Louise Brooks, whose eyes retain their sparkle no matter how faded the print. Although beset by a possessive lover, by showbiz exploiters and, in a remarkable funfair scene, by humanity generally, Brooks is so sheerly, dominatingly vivacious that oppression hardly seems an issue." — Time Out Film Guide
Marc Taddei is currently Music Director of Orchestra Wellington. His several Auckland Philharmonia Orchestra Live Cinema engagements have included The Wind in 2006, Nosferatu in 2011, and the Buster Keaton titles Sherlock Jr in 2010 and The Cameramanin 2013.
Timothy Brock is a leading interpreter and composer of orchestral music for silent cinema and has been a regular visitor to the Festival, most recently conducting his restoration of Charlie Chaplin's score for The Gold Rush in 2009. His original scores have become a regular feature of our Auckland Philharmonia Orchestra Live Cinema programme.