Ralph E. Cade, age 90, of Cumming, Georgia, formerly of Athens, died Tuesday, April 12, 2016 at his home. Born Dec. 5, 1925 in The Plains, he was the son of the late Alva & Ruth Woodyard Cade.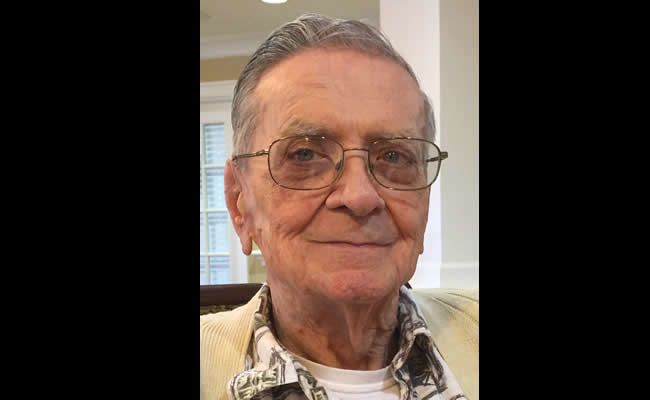 A graduate of The Plains High School, he enlisted in the U.S. Army at the age of 18. He served in B Company, 1st Battallon, 385th Infantry Regiment, 76th Infantry Division. He was involved in combat along the Siegfried Line and western wall of Hitler's Germany.
After World War II, he attended Ohio University. In the early 1940s and '50s, he started Cade Radio and Television Repair, a business which he continued through the '60s on a part time basis. While as a student at OU, he began working in the Physics Department Shop, which involved building physics research and teaching equipment for faculty members and graduate students. The position combined his interest in science with his love of designing, building and troubleshooting anything mechanical and electrical. The work afforded him and his staff the opportunity to build many unique, one-of- a-kind pieces of research equipment. He worked for 31 years as the Supervisor of the Physics Department Shop. At his retirement, the shop was dedicated to him as the Ralph Cade Instrumentation Laboratory.
During retirement, he and his wife moved to Ft. Myers, Florida, where they resided for 32 years. He loved living in Florida. He worked for the HF Scientific, Inc. while in Florida, where he assisted in the development of water purification testing systems currently in use worldwide. In 2013, they moved to the Atlanta, Georgia area, where they resided at Del Mar Gardens in Lawrenceville, Georgia, to be closer to family. After the death of his wife, Ruth Hannah, he moved to the Villas at Canterfield in Cumming, Georgia. He was a very popular and well loved resident of the Villas.
Ralph is survived by a son and daughter-in-law, Dennis and Joyce Cade of Cumming, Georgia; two grandchildren, Kendra Cade of Alpharetta, Georgia, and Summer (Chip) Chapman of Huntington, West Virgina; six great-grandchildren, Austin, Breanna, Kyle, Kobe, Courtney and Evan; a great-great grandchild, Azalea.
Besides his parents, he is preceded in death by his wife, Ruth Hannah Schuler Cade in 2014; and a daughter, Marcinda "Cindy" Cade May.
Funeral service will be conducted Friday, April 22 at 1 p.m. at Jagers & Sons Funeral Home, Athens with Pastor Lynn Miller officiating. Burial will be in West Union Street Cemetery, Athens. Friends may call Thursday 6-8 p.m. at the funeral home. Military Rites will be conducted at the cemetery by K.T. Crossen Post 21 American Legion, VFW Post 3477 and VFW Post 9893 Honor Guard.
In lieu of flowers, contributions may be made to the Marcinda "Cindy" Cade May Memorial Nursing Scholarship, c/o Hocking College, 3301 Hocking Parkway, Nelsonville, Ohio 45764.