Women in wartime: New book documents difficult line tread by females in WWII Paris

At Cork World Book Fest, Anne Sebba will read from her account of the difficult line females had to tread in Paris in WWII, writes Colette Sheridan.
A FEMINISED city is how British author, lecturer and journalist, Anne Sebba, describes Paris during the years spanning 1939-1949. Her fascinating book, Les Parisiennes, shines a spotlight on women living in the city of light during the war and the subsequent liberation.
It was women, more than men, who came face to face with the German conquerors on a daily basis. With the males fighting on the front, the women would have travelled alongside the enemy on the Metro — where German soldiers had priority over seats. How did these women react to their oppressors? What made them collaborate or resist? And did they have any choice? These are the questions that spurred Sebba on to write her book, researching the lives of about forty women, from actresses and prostitutes to teachers, writers and housewives.
Throw into the mix spies and mistresses, fashion designers such as Coco Chanel (who spent the war in the Ritz with her Nazi lover) and you have a colourful cast of women who had to come to terms with their actions and those of others when the liberation happened.
"The women of Paris had to decide every day how to respond to the Germans," says Sebba. "Did they spit in their faces, turn the street signs around or did they actually decide that these were decent men and 'Let's be civilised towards them?' And there was a whole range in-between."
Sebba was as interested in ordinary women as the more famous players. "Of course, Coco Chanel, Edith Piaf and the writer, Colette, were important in my research. But when you look at ordinary women, you wonder, what would I have done? To take prostitutes as a group, many of the brothels and night clubs in Paris were pro-resistance. But the prostitutes didn't have any choice. The Germans came to the brothels to enjoy what was on offer. The women had to oblige but you can't call them collaborators. They also had to work as prostitutes in the concentration camps where they were really badly treated."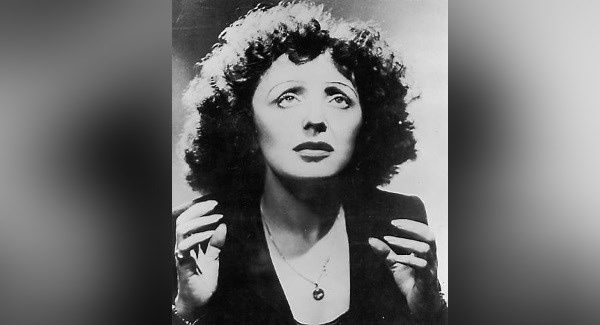 The controversial actions of Edith Piaf during the German occupation of the French capital during World War II are dealt with in Anne Sebba's book
For ordinary women who didn't carry a gun, they couldn't be formally registered to resistance groups. "They had to look after elderly parents or young children. But they did a little bit of this, a little bit of that; delivering political tracts, helping with false identity cards and bringing people to safe houses. If they hadn't carried weapons, they weren't considered to be combatants. 'Combatant' was a very important word in France after World War 11."
While the unsung heroines that survived the war got on with their lives, prominent women wrote their memoirs and spoke out about the atrocities. Sebba interviewed Genevieve de Gaulle in 2000. A niece of General Charles de Gaulle, she died a year later.
De Gaulle was a political prisoner held in Ravensbruck, the all-women concentration camp 60 miles beyond Berlin where Jehovah's Witnesses and 'anti-socials' from a variety of countries had been held since the beginning of the war.
She wrote: "...as we went into Ravensbruck, it was as if God had remained outside. The women already there, some of whom had survived for two years, were living zombies drained of expression. In the glare of the searchlights we could see women carrying heavy containers. I barely noticed their wavering forms, their shaven heads. But I was shocked to the core by the sight of their faces." She would go on to be horrified at the way she was treated, savagely attacked and made to work twelve hour back-breaking shifts.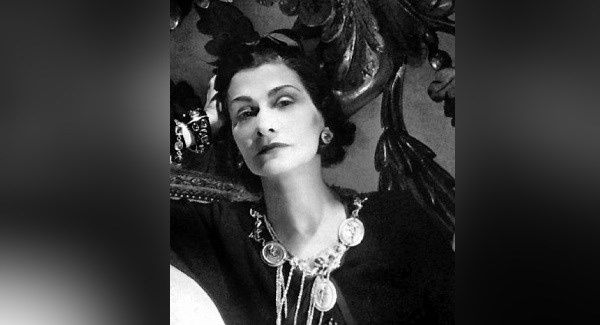 The controversial actions of Coco Chanel during the German occupation of the French capital during World War II are dealt with in Anne Sebba's book
"Genevieve de Gaulle was a staunch Catholic," says Sebba. "I went to a conference with some survivors of Ravensbruck and their children and a lot of the women said Genevieve's faith was unshaken. She was a huge force in keeping the women together even though she thought she would die."
She was eventually released because of her family background and the hope that she could be used as a bargaining chip. In 2015, Francois Hollande felt it was time that some women resisters be reburied in the Panthéon in Paris, France's secular temple for the great and good. Genevieve de Gaulle was one of those chosen. Because of her charity work and faith, "she is often called the Mother Teresa of Paris."
A woman who identified as French, even converting to Catholicism and having her children baptised, was the Jewish Russian-born novelist, Irene Nemirovsky, who died from typhus in Auschwitz. "Her children survived because they were looked after by good French people. What also survived was Irene's Suite Francaise, an amazing unfinished masterpiece. Irene could have applied for French nationality years before the war but she just didn't get around to it. She felt secure in France. By the time she didn't feel secure, it was too late. We lost a great writer."
Sebba believes it is not accurate to say all French women slept with Germans during the war. "Many French women did an awful lot of small unrecognised acts of resistance."
Les Parisiennes is not just about the horror of war. It's also about fashion and the importance of retaining elegance, even in terrible times. It gave Parisienne women a vestige of pride. "I don't think that should be dismissed as trivial or superficial because there is a point to it.
Anne Sebba will read from Les Parisiennes at Triskel Christchurch at 8.30pm on Thursday, as part of the Cork World Book Fest.
"At the beginning of the war, fashion designer Lucien Lelong saved the fashion industry by preventing it from going to Berlin. In doing this, he saved the livelihoods of about 20,000 women working in the industry, many of whom were Jewish, and all of whom had specialist skills. In doing this, he created a rod for his own back.
"He was accused of collaborating because he invented a synthetic fibre with the Germans. But he only did it in order to create work for the people he was saving. It goes to show that nothing is black and white. Everything is nuanced."
Anne Sebba will read from Les Parisiennes and will be in conversation with Dr Mary Noonan from UCC's French department at Triskel Christchurch at 8.30pm on Thursday, as part of the Cork World Book Fest.