Morten Mary Elizabeth Bassett
MORTEN Mary Elizabeth Bassett August 10, 1924 August 21, 2017 Mary Elizabeth Bassett Morten, 93, died on Monday, August 21, 2017 at home in Bassett, Virginia.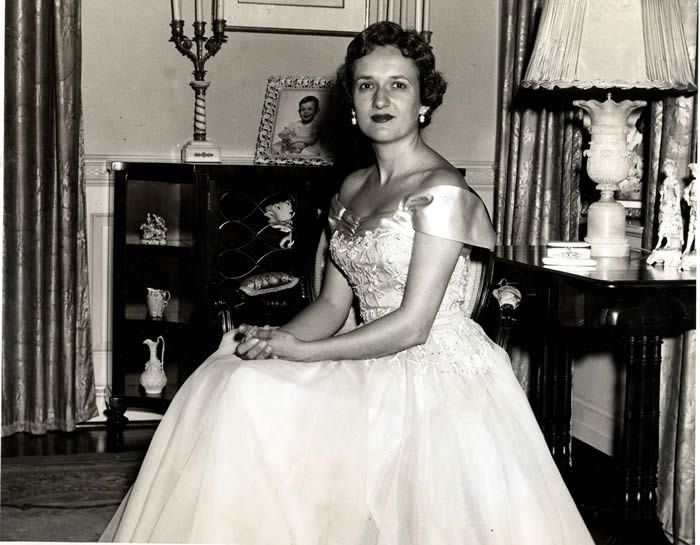 She was born on August 10, 1924 in Martinsville, Virginia to William McKinley and Gladys (Clark) Bassett, and was the older of two daughters. She was married to the love of her life, Spencer Wood Morten Jr., on June 11, 1949 in Bassett, Virginia. She was the mother to four, grandmother to nine, and great-grandmother to three. Mary Elizabeth's family and friends knew her to be kind, gentle and generous. She was a devoted wife and Spencer's best friend. She was a loving mother, who cherished the company of her children, grandchildren and great-grandchildren until her end of days. Her friends knew her to be a gracious hostess and a tireless worker during her many volunteer assignments. Above all, she was a proud member of the Bassett family, and committed to honoring the legacies of her ancestors. Many will remember Mary Elizabeth for her investment of time and treasure to benefit Pocahontas Bassett Baptist Church, where she was married and raised her children. She was especially devoted to the church's music program: playing piano for the youth choir, hosting Christmas carolers, and gifting the current pipe organ. Certainly, her children remember the hours she practiced the piano at home to perfect whatever she was assigned to play in church. She will also be remembered for her treasured affiliations.
She was a dedicated member of the Colonial Dames of America, and an unwavering patriot of her country. Above all, she loved the institutions where she grew from child to young woman. Mary Elizabeth's childhood friends knew how much she loved summers at Camp Alleghany. Her children knew how much she loved her four years at Saint Mary's School in Raleigh, and how proud she was to be a graduate of Hollins University in Virginia. One of her legacies will be the anecdotal history of her camp, boarding school, and college years, which she frequently shared with her children and grandchildren. In her last days, she especially loved to talk about her time at Saint Mary's. In 1950, she began a lifelong career as the mother of four, where she re-defined the meaning of hospitality coordinator. She celebrated her children's friends, who were welcomed to spend weekends at "the mountain," and even join family vacations. Now adults, many guests still recollect the countless joyful rides in Mary Elizabeth's station wagon, innumerable "country boy" breakfasts on Saturday mornings, and the carefree atmosphere she fostered at all times. She was a philanthropist: private education and scholarship were her paramount interests.
It began with her commitment of time and energy as the first chairperson of the Carlisle fair in support of Martinsville's first private school, continued as chairwoman of the Virginia Episcopal School mother's association, and included service as a trustee of Averett University in Virginia. Her philanthropy primarily supported Saint Mary's School, Hollins University, and the Bassett Historical Center. Her husband, Spencer, preceded Mary Elizabeth in death. She is survived by four children, Sarah Fisher, Bill, Spencer and Greg; nine grandchildren; two great-grandchildren; and many nieces; nephews; and cousins. A memorial service is planned for 3 p.m. in the afternoon of Friday, September 22, 2017, at Pocahontas Bassett Baptist Church, 120 Bassett Heights Road, Bassett, Virginia. The family will greet family and friends in the church's fellowship hall on Friday from 1 p.m. until the time of service. There will be no graveside service. The family thanks Drs. Paul Eason, Ben Lewis, and Heidi Klepin for their exceptional medical oversight, the caregivers who helped her live life as fully as possible to her last day, as well as Perry Potter, Ophelia Norman and Flora Dulin for making her days comfortable and easy. In lieu of flowers, memorials may be made in Mary Elizabeth's name to the Pocahontas Bassett Baptist Church in Bassett, Virginia. Norris Funeral Services, Inc. and Crematory, Martinsville, VA is serving the Morten family. Online condolences may be made at www.norrisfuneral.com