REVIEW: The Interrogation makes you think about the horrors of Nazi Germany
THE power of a film is not what it shows us but sometimes what it does not.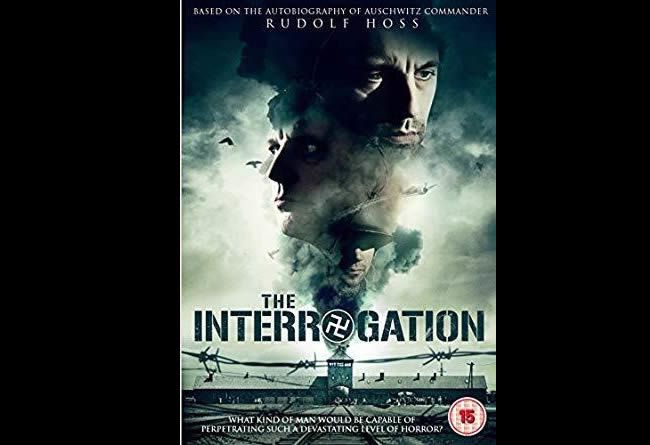 The grim, dark atrocities carried out at Auschwitz are the central theme of The Interrogation.
I enjoy watching what used to be called foreign films but now comes under the umbrella of World Cinema.
My latest selection was The Interrogation(2016).
Online the summary of the plot states: "In 1946, Rudolf Franz Ferdinand Höss, the longest serving commander of Auschwitz concentration camp, is awaiting trial in a Polish prison. Albert, a young and successful Polish investigation judge, is appointed to interrogate Höss and get a perfect confession out of him.
"The encounter between the two men will unveil the frightening routine and banalization of evil that took place in the camp.
"By introducing the use of Zyklon B in Auschwitz, Rudolf Höss carried out the most efficient mass killing process ever known, which claimed the lives of approximately 1.1 million people.
"The film is based on the memoirs Höss wrote before his execution."
The cast is;
- Maciej Marczewski: Albert
- Romanus Fuhrmann: Rudolf Hoess
- Joan Blackham: Hilary Martin
A similar type of film of this ilk which I have watched is Eichmann (2007).
As it states on Wikipedia; "The film is based on manuscripts of the interrogations of Adolf Eichmann (Thomas Kretschmann) before he was tried and hanged in a prison in Israel. Eichmann recounts events from his past to a young Israeli officer, Captain Avner Less (Troy Garity), who is faced with the immense task of tricking the skilled manipulator into self-incrimination. While the world waits, Less's countrymen call for immediate execution, forcing him and Eichmann to confront each other in a battle of wills."
In this film, the lead role of Eichmann is played by Thomas Kretschmann.
When Eichmann tells his story in the series of interrogations, there are flash backs to what has happened and we witness a recreation of what he is telling Captain Ayner Less.
In the film The Interrogation there are no flash backs, no recreation of the horror and misery we might expect.
What we are left with is dialogue.
Powerful dialogue of what happened and more importantly how the camp commandant, Rudolf Franz Ferdinand Höss, could allow this to happen and be part of it.
It is a film, but it could easily be transferred to the stage as the main scenes are in one room.
As I stated at the start, we hear everything which allows us to use the knowledge we have been Auschwitz and can picture for ourselves what is being described.
It is very much a film which makes you think.
This is direct testimony from the man in charge of Auschwitz, a place which even now send shivers up your spine.