156 Noted Refugees Listed As Released from French Isolation Camps
Paris, Jan. 21 (JTA) – The French Government today furnished the Jewish Telegraphic Agency with a list of 156 of the most prominent of the Jewish and non-Jewish refugees from Germany released from isolation camps, where they were interned as technical "enemy aliens" after the outbreak of the war.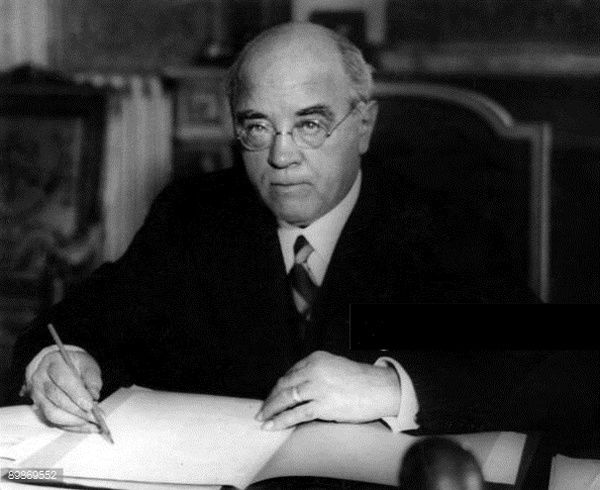 Gradual release of such men is continuing. According to Minister of Interior Albert Sarraut, about half of the 15,000 originally interned have been freed. Many of them secured their release after agreeing to serve in the Foreign Legion.
Official quarters explain that the interning of the refugees was necessary, despite a desire to avoid any unnecessary inconvenience to refugees, because some of those calling themselves refugees might have been disguised German agents, and also because the presence of refugees on the streets after general mobilization might have exposed the aliens to the animosity of the public.
The official list provided by the Government includes the names of prominent writers, editors, scientists and Socialist leaders who have come to France from Germany since Hitler's accession to power. It includes such names as Lion Feucht-wanger, Conrad Helden and Karl Bondy.
The list follows: Henri Adler, Felix Alberti, Rudolf Aldag, Walter Alexandre, Karl Andrian, Ernest Arenz;
Also, Harry Baer, Erwin Basch, August Bauernfreund, Alfred Berl, Paul Bernhard, Robert Bernheim, film director; Ludwig Bieler, Hans Bing, Oscar Blank, Otto Blumenfeld, Hermann Bodek, Karl Bondy, former editor of Berlin financial paper, Boersen-Kurier; Herbert Borchardt, Josef Breuer, newspaper editor and writer; Kurt Brisch, Richard Bruchner;
Also, Hubert Clauser, Ernst Cunow, Josef Cyhlar; Maximilian Deutsch, Fritz Dreyfus, member of former Berlin banking family; Otto Driessen, Ernst Drucker; Alfred Eissler, Paul Elias, Friedrich Epstein, writer and editor;
Also, Ewald Fabian, Oscar Feist, Lion Feuchtwanger, Leopold Fischer, Richard Franceschi, Herbert Frank, Walter Frankel, Karl Friedberger; Heinrich Gans, Richard Geissler, Georg Glass, Walter Golstein, Wilhelm Graetz, Oscar Graff, Paul Groddeck, Willy Gronau, Ignaz Gruder;
Also, Alfred Haag, Josef Hall, Georg Hamburger, Isaac Handel, Nathan Harth, Georg Hecht, Conrad Heiden, novelist; Wilhelm Heilbronner, Carl Heller, Fredi Heyduk, Frahz Hirschler, Carl Hochmann, Wilhelm Hofmann, Israel Hoschland, Fritz von Hussarek, son of former Czech Minister to Berlin; Georg Jansen, Ernst Jolowicz, Heinz Joske, Gerhard Just;
Also Josef Kaesner, Karl Kahn, Alexander Kaiser, Ernst Kamnitzer, Carl Kaposi, Hermann Kesten, famous poet; Erich Keup, Jean Kipp, Adolf Klamert, Franz Knapp, Robert Karl, Josef Koliha, Aurel Kolnai, Edouard Kranzler, Arthur Kuhn, Wolfgang Kurschner, Johann Kurz; Fritz Lamin, George Landau, Otto Leichter, Karl Leroff, Pierre Leroff, Jakob Liebschutz, Herman Loch, Armin Loewinsohn, Francis Logothetti, Thomas Luttke;
Samuel Maltenfort, Martin Mandl, Robert Marx, Ernst von Mayer, Max Mayer, Julius Meitner, Gunther Nentwich, Ernst von Neurath, Paul Netter, Albert de Neufvill Adolf Neumann, Anton Novak; Ferdinand Ostertag, Herman Ostheim; Ernst Papanek, Johann Peick, Arthur Popper, Hans Prager, Johann Prostl;
Also Hermann Rathenau, Herbert Rautenberg, Nicolas Ritz, Johann Roeper, Siegfried Rosenthal, Richard Rosmarin, Max Rotschild, Werner Ruben; Walter Saar, Alexander Sachs, David Schilton, Heinrich Schneider, Sigmund Schoneberg, Ernst Schumacher Ernst Seidl, Falke Seidl, Salvator Seybert, Marcel Singer, Ferdinand Sommer, Josef Sommer, Wilhelm Speyer, novelist; Hermann Steinhardt, Ernst Strasser, Friedrich Strauss, Otto Strauss, Siegfried Strauss;
Also Ludwig Ullmann, Jakob Vitells, Hugo Waldeck, Georg Walter, Hugo Wertheim Julius Wertheimer, Hugo Wessely, August Wimmer, Josef Winckler, Eugen Witzler, Conrad Wolff; Robert Zangerle, Moritz Zerner, Constantin Zetkin, and Ludwig Zweig.