Bernhard Stillfried obituary

published 13/01/2012 at 05:56 by Edward Timms

The iron curtain slicing through the territories of the former Habsburg empire formed the decisive challenge for the charismatic Austrian diplomat Bernhard Stillfried, who has died aged 86. As a far-sighted proponent of the soft power of cultural politics, he used his base at the foreign ministry in Vienna to establish Austrian libraries and cultural institutes in cities such as Chernitvtsi, in Ukraine, and Sarajevo, paving the way for their reintegration into the European family. During his years in Cairo, he was equally active in breaking down the barriers between western Christianity and the Islamic states of the Middle East.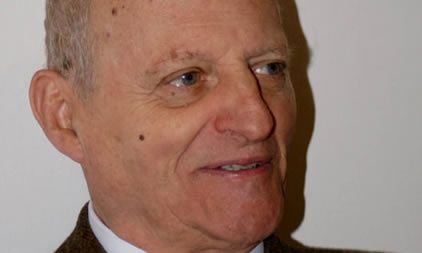 Bernhard also felt at home in London, where he worked for the BBC from 1953 to 1958. In the mid-1970s, he returned to help inspire a revival of Austrian studies. "Who is that large man bustling around in the background?" we wondered during a conference at Bedford College in 1979. Someone referred to him as the Baron, and one could well believe it, for he had a seigneurial panache.

"Let me have details of your travelling expenses," he said, pulling out a bulging wallet as he introduced himself: "Dr Bernhard Stillfried, director of the Austrian Cultural Institute." That was my first encounter with Bernhard, who was to become an influential mentor, helping with the foundation of the Austrian Studies Yearbook in 1990.

During this period, he transformed the horizons of British cultural historians with an Austrian bent while lifting our spirits during the difficult years of Thatcherism. His wife, Ira, whom he had married in 1949, was equally life-affirming. "Viewed from the future," she remarked sagely over supper, "we are living now in the good old days."

The allusion to aristocracy was not merely a joke. Until the collapse of the Habsburg empire in 1918 put an end to titles of nobility, Bernhard's father had been Alfons Freiherr von Stillfried und Rathenitz, while his grandfather Raimund had been court photographer to Emperor Francis Joseph. Bernhard, who was born in Vienna and educated at a progressive Catholic school, later encouraged young scholars to reassess the Habsburg legacy. Convinced that Vienna had been the cultural capital of the early 20th century, he was equally passionate about the former Jewish communities on the margins of the empire.

For his contributions to British public life Bernard was awarded an honorary doctorate by the University of St Andrews in 1985. After retirement from the Austrian foreign service in 1990, he remained tireless in the promotion of cultural exchange and religious reconciliation.

He is survived by a son, three daughters and a dozen grandchildren.