Brigadier Denys Begbie obituary

published 06/01/2014 at 05:54 GMT

Brigadier Denys Begbie was an officer who repaired a crucial bridge in Italy while under withering enemy fire.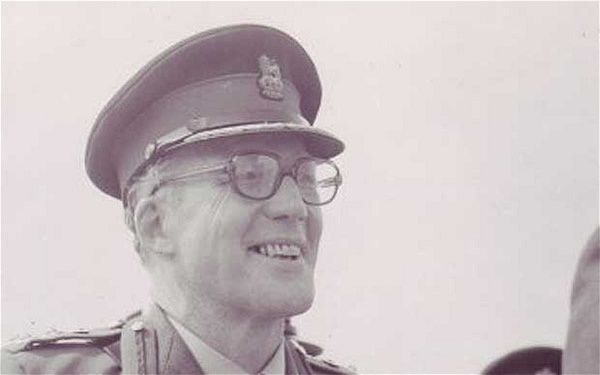 Brigadier Denys Begbie,who has died aged 92, was awarded an MC in the Italian Campaign; he subsequently had a distinguished career in military and civil engineering.

On September 16 1944 Begbie, then a lieutenant commanding a platoon of 501 Field Company Royal Engineers, was sent to repair a strategically important bridge, east of San Marino, that was on the main divisional axis of advance. After work had begun, it became clear that, contrary to intelligence reports, the village of Trarivi, overlooking the bridge and only 1,000 yards away, was still in enemy hands.

From this perfect vantage point, the Germans directed heavy and accurate mortar and shell fire for five hours. Throughout this period, Begbie kept his sappers on the job and the work was completed within the time originally estimated. The citation for the award to him of an Immediate MC stated that he had shown inspired leadership and dauntless courage.

Denys Lloyd Glynn Begbie was born at Blackheath, London, on November 14 1921 and educated at Cheltenham College before going up to Bristol University to read Civil Engineering. He joined the Corps of Royal Engineers in 1940 and was commissioned two years later.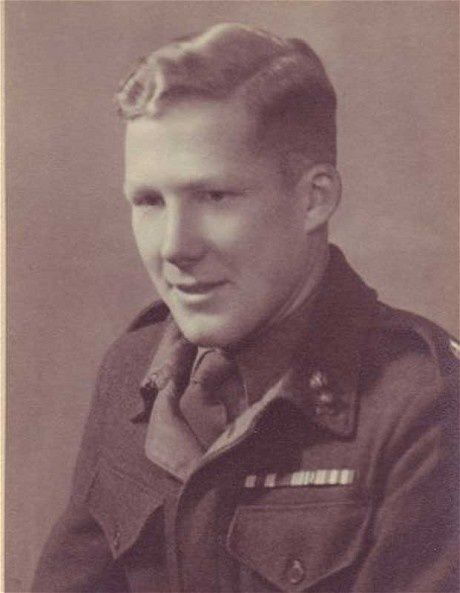 In 1943 he survived unscathed the sinking by torpedo of the troop ship taking him to war in North Africa and then led his platoon of sappers in two months' arduous and dangerous battlefield engineering with the First Army in Tunisia. In January 1944 he joined the Eighth Army in Italy and commanded a platoon of 56th (London) Infantry Division engineers at the battle of Anzio.

This desperate conflict, during which he and his men had sometimes to fight as infantry, lasted for six weeks and he described it afterwards as "perhaps the crucible of my career". He and his sappers then fought their way northwards with the tanks, infantry and artillery, bridging river after river, clearing and laying mines, building and repairing defence positions and roads. They worked at night and under fire, in extremes of weather and with little respite.

In 1946 he returned to England to complete his degree. Postings to Cyrenaica, the Canal Zone and HQ Far East Land Forces followed and it was in Singapore that he suffered the loss of a daughter in infancy. This led to a compassionate posting in London and two years' engineering design work constructing a nuclear weapon test base at Christmas Island in the Pacific. The project's success, ultimately under his direction, laid the foundation for his later employment as a senior military and civil engineer.

Ten years later, while serving at Nato HQ in France, he was transferred in an emergency to relocate the HQ from Fontainebleau to Brunssum, Holland. For many months he worked under great pressure and was appointed OBE in recognition of his achievement.

After three years at the MoD as Director, Engineer Services, in 1976 Begbie resigned from the Army and joined Rendel Palmer & Tritton, engineering consultants who, at that time, were busy overseeing the final stages of construction of the Thames Barrier.

In 1980, he moved to the Institution of Civil Engineers, initially as Director of Professional Interests; two years later he was promoted to become Director, Education, Training and Membership.

After leaving the Institution in 1986 he was elected to the West Sussex County Council. In retirement, he was deputy chairman of the RE Association and then vice-president of the Institution of Royal Engineers, a governor of four schools and president of the local British Legion.

Besides rowing, playing rugby and tennis in his younger days, Begbie enjoyed golf, skiing and sailing. He was also an assiduous watercolourist, a skilled bridge player and co-author of Vol XI of The History of the Corps of Royal Engineers.

Denys Begbie married, in 1948, Rosemary Shepherd, who survives him with their three daughters.

Brigadier Denys Begbie, born November 21 1921, died December 5 2013