British Tribunal Tells of Jews' Sufferings in Nazi Concentration Camps
London, Nov. 1 (JTA) – Striking confirmation of the stories of atrocities in Nazi concentration camps contained in the recent Government White Paper is given in a letter to The Times today from members of the special tribunal sitting at Richborough Camp in Kent to consider the cases of 3,600 refugees who became "enemy aliens" as a result of the declaration of war.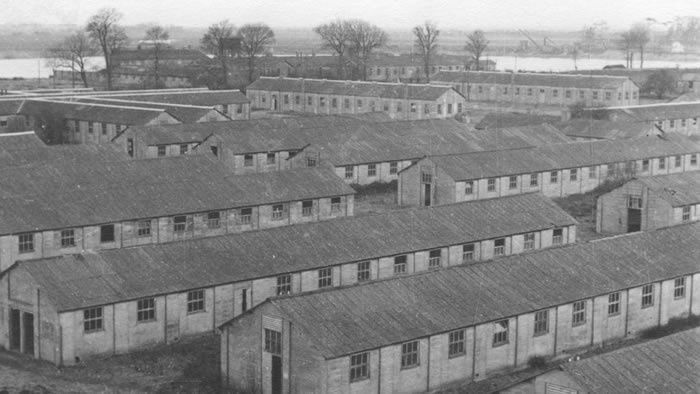 The letter was signed by Sir George Bonner, former King's Remembrancer and Senior Master of the Supreme Court, King's Bench Division; Tristram Beresford, Recorder of Folkestone; Trevor Hunter, Chancellor of the Diocese of Swansea and Brecon; Walter Blake Odgers, Recorder of Southampton; M. Sugden, barrister; and John Henry Thorpe, Recorder of Blackburn.
The 3,600 people with whom they are dealing and whose stories they heard are all Jews or are of Jewish origin. The letter said that all of them received warnings on leaving German concentration camps never to tell what they had seen and suffered.
"We heard of cases where arrest of a father was followed in a few days by notification that he was ill in prison or in a concentration camp, the locality of which was not specified. The report followed later that he had died. In due course a box purporting to contain his remains was brought to the house with a demand for 500 marks ' for cremation expense.' No particulars as to the cause of death were forthcoming, nor was there any certainty as to the identity of the remains.
"In one case a widow who had undergone this terrible experience was arrested six months later on a charge of ' making propaganda with her husband's ashes.' She was released, we were told, later, and the witness added 'one eye was gone. She was an old hag and was half-dead until she died of her injuries.'
"As many as ten to 15 men were accomodated in compartments provided for eight. When travelling in trucks or wagons, there were as many as 30 to 40 in one wagon. On journeys which were taken from May to December, 1938, and which at different times varied in duration from 14 to 16 hours, they were given no water or food.
"Every one of these men had heard rifle shots on the train or had seen men shot down. On one specific journey three men in one wagon were shot and their bodies thrown out of the windows, because they complained of the heat. On this journey we are satisfied that at least seven men were murdered on the way."
According to testimony received by this tribunal, young and old upon arrival at concentration camps were beaten with sticks or prodded with bayonets by black guards (black shirted Nazi elite guards). Old men fell down and were kicked on the ground. Weapons such as sticks, stones, bayonets, rifle butts, whips, and even 'nuckle-dusters' were used.