Broader but blurred picture of Jews' saviour

published 15/01/2013 at 16:38 by Bénédicte Williams


Review: The Power of Humanity. Raoul Wallenberg and his aides in Budapest, by Szabolcs Szita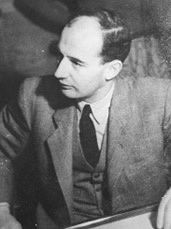 "Man amidst inhumanity" was the motto chosen to mark the centennial anniversary of the birth of Raoul Wallenberg last year, in honour of a Swedish citizen whose dedication to rescuing Jews in wartime Budapest caused him to be recognised as Righteous Among the Nations by Israel's Yad Vashem memorial in 1963, by which time he had already long disappeared in the USSR's post-war network of prisons, camps and hospitals.

Written by Holocaust Documentation Centre director Szabolcs Szita and published last year with the support of the Hungarian Ministry of Foreign Affairs, The Power of Humanity is the latest addition to a range of works already published in English on Raoul Wallenberg. A quick look through them shows facts presented as certain by one are contradicted by the next, some using witnesses' memories and other relying only on official sources and communications to seek to tease out sufficient material to draw the portrait and trajectory of a man who remains, in the end, elusive.

Was, then, Wallenberg an envoy solely of the Swedish government or was the line of command eventually in the hands of the United States' War Refugee Board? Was it solely his idea to use Swedish protective passports for Hungarian Jews, a decision that provided a measure of safety to many? Did he meet Adolf Eichmann, the Nazi regime's representative in charge of Hungary's "Jewish question"? How much of a role did he play in preserving Budapest's international and central ghettoes from destruction as the Soviet troops' advance pushed local fascist forces into retreat? Was he arrested on Soviet orders because of suspicions that he was a spy, or because he came from a wealthy Western family? Were witnesses' testimonies, according to which he was seen, alive, in a variety of prisons in the USSR in the 1960s and beyond, reliable, despite official statements from Soviet sources claiming he died of a heart attack in prison in 1947?

Szita provides his own interpretations on a number of these questions, but his book also takes as much the setting – wartime Hungary and, particularly, Budapest – as the man – Wallenberg – for its chief protagonists. This puts the latter's activities into useful perspective, because Wallen­berg only arrived in Budapest in early July 1944, before a Nazi-backed coup brought Ferenc Szálasi's Arrow Cross men – Hungary's least savou­ry brand of fascists – to power as a puppet regime in mid-October, but after the occupation of the country by German forces on 19 March 1944.

The first section of the book presents the early months of occupation and the fate that then befell the Jewish population, while accounts of Arrow Cross depredations and of their own power tugs with occupying Nazi forces provide much of the background to the description throughout the second part of the actions of Wallenberg and of the many people who worked with him under the aegis of the Swedish Legation.

Szita's dedication to cataloguing the names of all those – secretaries, drivers, photographers, couriers – who assisted Wallenberg in his mission, operating from various offices and safe houses scattered throughout Budapest, also makes his a unique source for obtaining a broader picture of Wallen­berg's support base. Of particular interest to him is the fate of Wallenberg's driver Vilmos Langfelder, a former engineer from a well-to-do Jewish family.

Speculation about Langfelder and Wallenberg's trajectory after they were both arrested on 17 January 1945 by Soviet forces and eventually spirited away to the USSR makes up the book's third part. Here, again, these are placed in context, that of Hungary's post-war regime, of its suspicions towards the surviving Jewish community and of the latter's efforts to locate and free Wallenberg and Langfelder.

It is, then, a comprehensive book for a fluid and precarious period of Hungary's history, and a book whose Hungarian standpoint could play in its favour. Comprehensiveness, however, is also a double-edged sword that Szita fails to use to his advantage. The avalanche of names, addresses and other details (whose relevance is not always apparent), coupled with at times lengthy asides and an ungainly writing style, means the reader may simply come out perplexed after a long, arduous read.

An appendix provides a comprehensive list of those people associated with Wallenberg's endeavours and a truly extensive but unwieldy array of endnotes (surprisingly, despite the book billing itself as a "call to remembrance" for Wallenberg, this is where a two-line biography of the main hero is to be found), but there is no map of either wartime Budapest or of Hungary, which would have made sense considering the importance paid to locations and addresses.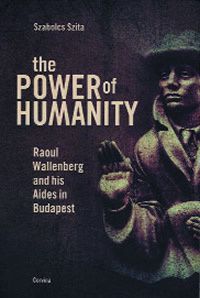 The Power of Humanity. Raoul Wallenberg and his Aides in Budapest. By Szabolcs Szita. Corvina, 2012. Paperback, 244 pages. HUF 2,990.