Erich Steidtmann, Ex-Nazi Officer in Inquiry, Dies at 95
Three months after German prosecutors reopened an investigation into whether he had participated in massacres of thousands of Polish Jews — an investigation he inadvertently instigated — Erich Steidtmann, a former Nazi officer, died last Sunday in Hanover, Germany. He was 95.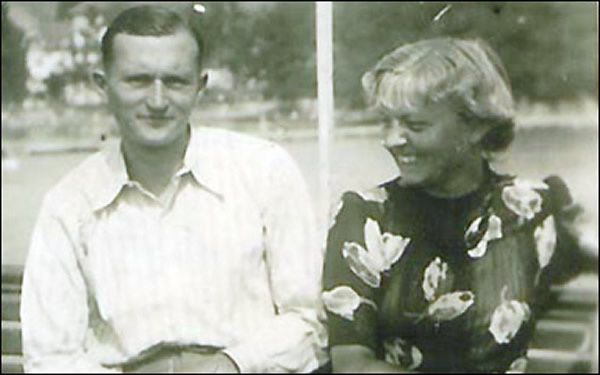 Kristina Jonek, a spokeswoman for the German Embassy in Washington, confirmed the death.
Mr. Steidtmann was commander of a police unit, the Third Battalion of Police Regiment 22, that in the fall of 1942 guarded trains deporting Jews from the Warsaw Ghetto to the Treblinka extermination camp. His unit remained in the ghetto until late 1943, indicating that he was involved in crushing Jewish resistance after Gen. Jürgen Stroop sent in thousands of troops in April of that year. More than 55,000 people were gunned down or deported to the camps.
"Steidtmann denied being there in April 1943," Efraim Zuroff, the coordinator of Nazi war crimes research for the Simon Wiesenthal Center, said Thursday in a telephone interview from Jerusalem, "but witnesses say he was there."
Mr. Steidtmann was later transferred to Battalion 101, one of many police units that participated in what the Nazis called the Harvest Festival — the shooting of tens of thousands of Jews in labor and concentration camps in and around Lublin, Poland, on Nov. 3-4, 1943. Mr. Steidtmann later claimed that he was on leave at the time, but a letter he wrote just before the massacres indicated that he was there.
After the war, Mr. Steidtmann was held in detention by the British for six months, but he was never tried. In 1952, he became a police officer in Essen, a job he held until 1956, when he moved to Hanover and became a driving instructor. Twice in 1963 he was questioned by prosecutors in Hanover about his role during World War II, but not charged.
Forty-four years later, a woman named Lisl Urban wrote an autobiography, "An Ordinary Life," in which she mentioned an affair she had had with Mr. Steidtmann during the war. Mr. Steidtmann filed a libel suit in 2007, saying his "honor had been besmirched."
The publisher contacted the Wiesenthal Center and Stefan Klemp, the center's researcher in Germany, began digging through Nazi archives. He found evidence that Mr. Steidtmann had once admitted participating in an action in the Warsaw Ghetto. Hanover prosecutors began investigating but never filed charges. Mr. Klemp, however, working with Bastian Obermayer, a reporter for the newspaper Süddeutsche Zeitung, continued his research. In April, the newspaper published an article quoting a letter written by Mr. Steidtmann on Oct. 31, 1943 — three days before the Harvest Festival massacres began. A military code in the letter indicated that he was in the area.
After the article, Kathrin Soefker, a Hanover prosecutor, told The Associated Press, "We reopened the investigations to check whether he was on vacation during the time of the massacres or whether he was at the location when it happened."
The investigation was continuing when Mr. Steidtmann died last Sunday.
"It's incredibly frustrating," said Mr. Zuroff, the author of "Operation Last Chance: One Man's Quest to Bring Nazi Criminals to Justice" (2009). "I sometimes say that I am the only Jew in the world who prays for the health of Nazi war criminals."
Mr. Steidtmann was born on Nov. 15, 1914, in Weissenfels, near Leipzig, according to Süddeutsche Zeitung. He joined the SS on June 1, 1933.
"This case underscores the fact that we are still able to bring Nazi war criminals to justice after so many years," Mr. Zuroff said. "The irony is that if not for his effort to block the publication of his mistress's memoir, we would not have been aware of the case at all."