Former Nazi Guard, 89, Dies Before Trial in Germany

published 22/11/2010 at 11:00 by Michael Slackman

Berlin — A former Nazi guard accused of aiding in the murder of 430,000 Jews at the Belzec death camp — and of personally shooting dead 10 people — died in his home near Bonn before he could stand trial next year, German court officials announced Monday.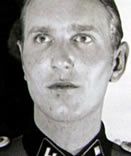 The former guard, Samuel Kunz, 89, died on Nov. 18 while under indictment on charges related to his actions at the death camp, in occupied Poland, from January 1942 through July 1943. A statement by the district court in Bonn, where Mr. Kunz was to go on trial, said the death certificate was presented on Monday to the prosecutors in Dortmund and to the court.

"At least he was exposed and charged, and that is a measure of justice," Efraim Zuroff, the lead Nazi hunter for the Simon Wiesenthal Center, said from his office in Jerusalem. "His family knows. His neighbors know. The whole world knows who he was and what he did."

Mr. Kunz's death served as the latest reminder that time is forcing shut a door in history. And it comes amid a growing sense of concern within the Jewish community here that remembering the Holocaust will become less of a priority as there are fewer of the living with direct experience of the Third Reich and its crimes.

"It is certainly true that time is running out, considering the age of the people," said Thomas Will, deputy director of the Central Office for the Investigation of Nazi Crimes, in Ludwigsburg, near Stuttgart. "There are people older than Mr. Kunz who are still fit to stand trial. But it is true, of course, we are already approaching the end of our activity in the coming years."

In April, the Wiesenthal Center had listed Mr. Kunz as the third-most-wanted living Nazi after identifying him while examining records in connection with the prosecution of John Demjanjuk, 90. Mr. Demjanjuk has been the subject of more than three decades of legal proceedings and is on trial in Germany on charges of having aided in killing nearly 30,000 Jews as a death camp guard. The proceedings have often been delayed because of Mr. Demjanjuk's poor health.

"It is an extreme disappointment that Kunz could escape his just punishment through his death," said Stephan Kramer, spokesman for the Central Council of Jews in Germany. "The proceeding was by no means about revenge, but about justice."

Mr. Kunz was an ethnic German born in a small village on the Volga River in Russia. He served in the Red Army, was captured by the German Army and was given the choice of either staying a prisoner of war or cooperating with the Nazis.

His indictment said he chose to cooperate. A statement issued by the Bonn court said that in 1943 Mr. Kunz shot and killed eight wounded prisoners at the bottom of a trench. That same year, the charges said, Mr. Kunz shot down two people who tried to flee from trains taking prisoners to a death camp.

Mr. Zuroff, of the Wiesenthal Center, said that for decades after the war, Germany's unofficial policy was to prosecute only German nationals and officers. He said that made sense in the post-war years when it was impractical for the government to try to charge the large numbers involved with the Nazi murder industry.

But in recent years, he said, German prosecutors have shown a desire and willingness to go after even low-ranking and nonnative Germans who had a hand in killing or leading victims to their death, like Mr. Kunz. He named at least three people living in Germany who he hopes will face prosecution for their Nazi-era actions.

"Old age should not afford protection to people who committed such heinous crimes," he said.

Stefan Pauly contributed reporting.