published 14/07/2013 at 14:09 BST by Trevor Smith

Modernising head of the Liberal party organisation who was a prominent fixer in centre-left politics during the 60s and 70s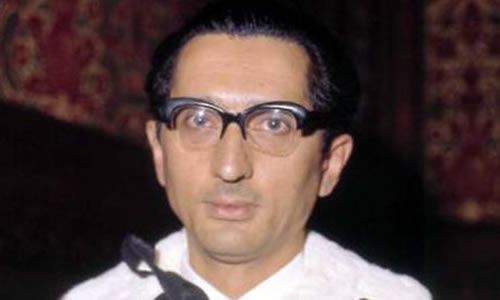 Lord Chitnis gained his reputation as an organiser during the 1962 Orpington byelection, where the Liberals overturned the Tory majority. UPPA/Photoshot
Pratap Chitnis, Lord Chitnis, who has died aged 77, was one of the most prominent fixers in centre-left politics from 1960 to the end of the 1980s. He was a modernising head of the Liberal party organisation, active in the party throughout the time of Jo Grimond, Jeremy Thorpe and David Steel. He was a key player in negotiations that led to the creation of the Liberal-SDP Alliance, which endured from 1981 to 1987.

Chitnis started to gain his reputation as an organiser when he acted as Eric Lubbock's agent for the 1962 Orpington byelection. He approached the campaign with military precision and it was brilliantly conducted. Lubbock turned a previous Tory majority of 14,700 into a Liberal majority of 7,885. As a result of the campaign, the expression Orpington Man entered the lexicon as depicting a new phenomenon – the volatile voter.

Chitnis was born in London, the son of Chidamber, a Hindu family doctor, and his wife, Lucia. When the second world war broke out, he was sent away to be raised by nuns. Later, he went to Stonyhurst college, Lancashire, run by Jesuits. He read English at Birmingham University and took an MA at the University of Kansas. But after these studies, he forsook further interest in literature and would proudly admit that he had ceased reading novels. He became avowedly anti-intellectual and disdainful of academics. Even in his chosen calling, he eschewed any interest in policy formulation and concentrated solely on the mechanics and machinations of politics.

After the Orpington byelection, Chitnis rose through the Liberal ranks and became head of the Liberal party organisation in 1966. He set about modernising its somewhat ramshackle structures. In the aftermath of the 1966 general election, he and others tried to persuade Grimond, the party leader, to stay on. Having failed to do that, he then set about trying to prevent Jeremy Thorpe from succeeding him. In this, too, he failed. For the next two and a half years, relations between the party leader and the head of organisation became increasingly strained and in 1969, Chitnis was forced to resign. Thorpe, of whom Chitnis had always been critical, now became for him an object of animosity.

Chitnis was rescued from imminent unemployment by the MP Richard Wainwright who recommended him for the job of secretary of the Joseph Rowntree Social Service Trust (now called the Joseph Rowntree Reform Trust), which funds political campaigns aimed at social justice, of which Wainwright and Grimond were directors. Chitnis brought efficiency to bear on its operations. The trust had been by far the largest financier of the Liberal party since 1945. This meant that he could now recommend where and how Liberal grants should be directed. He was able to ensure that little money would go to the Liberal party organisation as such – at least as long as Thorpe was Liberal leader.

By 1975 he had joined the JRSST board and become its chief executive, which enabled him to extend his interests. He served on a number of agencies concerned with immigration, refugees and community relations. Other international ventures included acting as consultant to Robert Mugabe in the first Zimbabwean election in 1979. He was an official election observer in Guyana and Nicaragua, but took a particular interest in the politics of El Salvador, witnessing the four elections held there in the 1980s.

When Thorpe went on trial in 1979 for attempted murder and conspiracy to murder, Chitnis and some Liberal friends persuaded the former MP Peter Bessell to return to England from the US to be a witness. Bessell claimed to have heard discussions about the murder plot. Thorpe was acquitted but he had to resign the party leadership.

While Chitnis had stopped being a card-carrying Liberal in 1969, he returned to serve as a tactical adviser to Steel throughout his time as party leader. He was influential during the period of the Lib-Lab pact of 1977-78, which secured the Callaghan government's parliamentary majority, together with a life peerage for Chitnis in 1977. He sat on the cross benches as Baron Chitnis.

Accompanying Steel on the three general elections he fought as leader, Chitnis also played a part in the negotiations that led to the creation of the Liberal-SDP alliance. The alliance scored 42.1% in a poll at its outset and Chitnis could have been forgiven for speculating that in some future alliance government he might become a minister of state for foreign affairs. However, the party's modest showing in 1987 dashed any such dreams. Chitnis retired and moved to France. He still spent much of his time assiduously following every twist and turn of contemporary British politics.

He is survived by his wife, Anne, whom he married in 1964. A son, Simon, died in childhood.



This article was amended on 15 July 2013. The original stated that Chitnis was born in Birmingham, and that his mother was French. It also made mention of the "newly formed Liberal Democrat party" in 1987. The Liberal Democrats were formed in March 1988.