Maureen O'Sullivan obituary
Film and TV Actress Played Jane in 'Tarzan' Films of 1930s, '40s.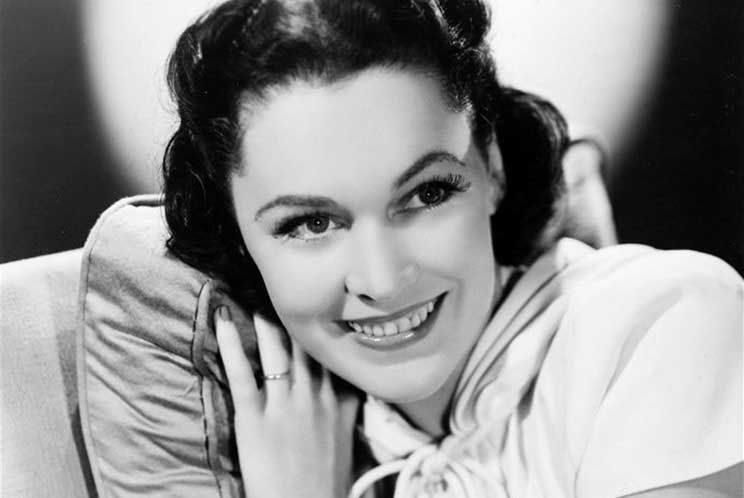 Maureen O'Sullivan, veteran stage and film actress who appeared in screen adaptations of such literary classics as "Anna Karenina" and "Pride and Prejudice" but may be best remembered as Johnny Weissmuller's Jane in half a dozen "Tarzan" movies, has died. She was 87.
O'Sullivan, whose seven children with the late screenwriter and director John Farrow included actress Mia Farrow, died Monday night at Scottsdale Memorial Hospital near Phoenix. A daughter, Stephanie Farrow of New York City, told news media she thought her mother had died of old age.
Born in Boyle in County Roscommon, Ireland, O'Sullivan was educated at convent schools in Dublin and London and at a finishing school in Paris.
She was discovered at the Dublin International Horse Show by the director Frank Borzage and made her debut in his "Song of My Heart" in 1930. California writers quickly dubbed her "the Emerald Isle's Gift to Hollywood."
Two years later O'Sullivan was cast with Weissmuller in "Tarzan the Ape Man," the film based on the books by Edgar Rice Burroughs.
Interspersed with other films, she went on to play Jane Parker in five more "Tarzan" movies, earning Burroughs' compliment years later that she was the "perfect Jane."
Although the franchise has continued for decades, with other Tarzans replacing Weissmuller, O'Sullivan tired of the role after six films, ending with "Tarzan's New York Adventure" in 1942.
"You have no idea what it is to be assigned to one picture after another with a certain monkey. Cheetah and I grew to loathe each other," she told The Times in 1953. "At times I was fearful about working with the animal, because he would bite me. Cheetah liked Johnny Weissmuller, which is probably the reason he hated me, because he was jealous."
Despite her qualms about the monkey, however, she joked that among her next pictures were "Bedtime for Bonzo" with Ronald Reagan and a chimpanzee and its sequel "Bonzo Goes to College" without the future president but with the chimp.
O'Sullivan's scanty costume as Jane caused a scandal in the 1930s. She was pleased six decades later when preservationists restored a seven-minute scene showing Jane (portrayed by a body double for O'Sullivan) swimming nude underwater in "Tarzan and His Mate."
". . . Thousands of women objected to my costume," she said last year. "I was offered all kinds of places where I could go in my shame to hide from the cruel public ready to throw stones at me."
The strict Catholic O'Sullivan married Farrow, a divorced Australian, in 1936 only after obtaining a papal dispensation. She frequently interrupted her career to have children.
Returning to star as the wife in her husband's lauded "The Big Clock" in 1948, she told The Times: "Some time ago, MGM wanted me to sign for more 'Tarzan' pictures. Truthfully, I was about to have another try at them. But first I asked my oldest boy, Michael (then 8), if he would like to see his mother swinging through trees with the monkeys. 'Mother,' he answered, 'I would be ashamed.' So that took care of that."
Asked by Times syndicated beauty columnist Lydia Lane how she maintained her youthful Jane-like appearance as the mother of seven children, O'Sullivan advised in 1952: "What you are catches up with you. It may take a little time but you make your face with your attitude. Physical beauty can be spoiled by lines of discontent or avaricious thinking; your eyes become small with greed, while if you live generously without concentrating on yourself you'll become lovely through an inner beauty."
In the 1960s, O'Sullivan starred in several plays, including "Roomful of Roses," "Morning's at Seven" and "Never Too Late" about middle-age pregnancy, a role she reprised in the 1965 film of the same title.
She appeared as the mother of the title character, played by her daughter Mia, in the 1986 Woody Allen film "Hannah and Her Sisters."
Through the years, O'Sullivan always supported her daughter in her controversial romances, including a brief marriage to Frank Sinatra and a long affair with Allen. When the Allen liaison ended in 1992, O'Sullivan denounced him as a "desperate and evil man."
O'Sullivan appeared regularly on television's "Today" show in 1964, and had roles in such shows as "The Great Houdinis" in 1976 and "The Guiding Light" in 1984.
Farrow died in 1963. Their oldest son, Michael, died in a plane crash in 1958. In addition to Mia and Stephanie, O'Sullivan is survived by two other daughters and two other sons.