published 13/03/2013 at 12:21 GMT by Bernard Taylor

My mother, Maureen Taylor, has died aged 90. Feisty and intelligent, energetic and argumentative, she was a leading figure in Labour party politics in the north-east for several decades. In the 1970s she was chair of the North of England Development Council, charged with bringing industrial investment and jobs to the region. She also took the helm on major committees on Teesside borough council and Cleveland county council.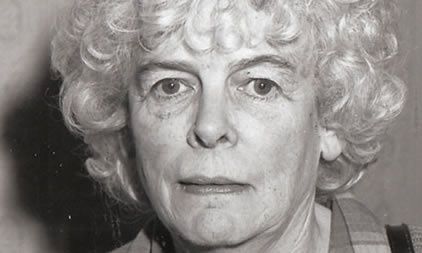 Maureen began her political career in the late 1940s in County Durham, as one of the youngest councillors on the old Billingham urban district council. She was a leading member of the group responsible for the development of postwar Billingham, including the town centre and the Forum sports and leisure complex, as well as the Forum theatre, which was close to her heart. This was all to be a lively, cultural, business and shopping centre, where people, not profits, were a key part of the vision. The Billingham International Folklore festival, which began in 1965, was an important part of that vision and Maureen chaired the festival for a number of years.

Her life centred on family, faith and principles. Her socialism grew from Irish-Catholic working-class roots, lasting memories of poverty during the depression of the 1930s and a conviction that a better society was possible.

She was born Maureen O'Connell in Haverton Hill, Durham, went to school at Newlands convent school in Middlesbrough and had early ambitions to be a teacher. Instead, after leaving school she worked in various clerical positions at ICI Billingham. She married Jack Taylor in 1953, and they went on to have three sons, Niall, Sean and me.

In the late 1960s she was part of the Labour group responsible for authorising the demolition of housing in Haverton Hill – "the place where even the birds coughed" – and the relocation of it residents. Various scientific studies had been commissioned and she believed that demolition was the right option, even though it was clear that she would suffer at the polls. Defeat at the next election followed, but she bounced back.

I always remember my mum's sense of fairness. As a child of about five I returned home from the ice-cream van having been shortchanged. Looking out of the window, Mum saw that the van had disappeared up the street and round the corner. She dashed next door, borrowed a bicycle and gave chase, returning shortly afterwards with the missing money.

Jack died in 2011; Maureen is survived by her sons, and a granddaughter, Catherine.