published

22/11/2011 at 18:05 GMT by Geoffrey Waters

When I met Norman Smith in Normandy, France, in July 1944, I could not understand why he was still a trooper, a wireless operator. He was obviously an intelligent, experienced soldier who loved adventure and was very courageous. I found out after his death, at the age of 89.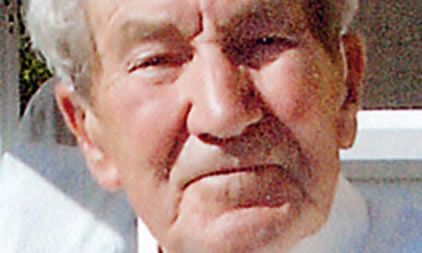 Norman was born in Hampstead, north London, lived later in Teddington, to the south-west, and did well at Hampton grammar school, before choosing to go into the civil service. However, he could not resist active service. At 17 he went into the army, the Royal Armoured Corps, and soon had embarked for North Africa to take part in Operation Torch, landing in Bone, Algeria, in February 1943. He celebrated his 21st birthday there, taking part in serious action, escaping injury, and finally enjoying the victory parade in Tunis.

He returned home and trained for a commission, but while he was at Sandhurst he developed malaria, and was posted to recuperate to the Royal Gloucester Hussars at Hatfield Peverel. He decided to go on to Europe rather than wait for the next officer training course. That is how he ended up as my wireless operator in Normandy.

The 7th Royal Tank Regiment fought on to Le Havre, which we captured. Our next port of call, Dunkirk, was crowded with German troops so it was decided to lay a siege and to bypass the town. We were the armoured support to the Czech army and each day the tanks would move to the perimeter, at dusk, moving back at first light.

One night we saw a patrol laying mines behind our tank. Norman went to investigate and pulled the mines to one side. Thus we were able to withdraw safely. This incident made us organise foot patrols. Norman took a patrol out and found more mines. The Czech engineers were shown where they were, but they were not careful enough: they blew themselves up, and Norman too.

He had to go to St Omer hospital to have the shrapnel removed; some remained in his back until he died, fortunately with no side effects, except to cause some consternation when X-rays had to be taken later in life. On returning to the unit, he was promoted to corporal and recommended to go for his commission.

This time he succeeded and became a 2nd lieutenant in the Royal Lincolnshire Regiment. His posting was to India, where he joined the Lancashire Regiment. August 1946 saw what became known as the "Great Calcutta Killing", a ferocious conflict between Hindus and Muslims. When calm came the streets were littered with dead bodies; Norman took a leading role in the onerous task of clearing up.

Leaving the army as a lieutenant, Norman stayed on in Calcutta to work. In the early 1950s he returned to work for REB Wilcox, dealing in commodities such as shellac, and travelling to India, Burma and Sri Lanka. In 1968 he joined the food industry suppliers Fuerst Day Lawson, where he was made a director.

He married Claire in 1960, and they settled in Surrey, where they had two sons, Gavin and Mark. They enjoyed travel to the US, and visits to galleries, concerts, theatres and the Royal Opera House. Norman is survived by Claire, their sons, and two grandchildren.