Pendarell Kent: Bank of England director who pioneered the 'London Approach' to companies under financial pressure
Pen Kent became a Director of the Bank of England, but he was very much more than that. His career as a central banker was long and distinguished: he was an Associate Director of the Bank between 1988 and 1993, then an Executive Director until he retired in 1997. He also worked for the IMF, organised funding for Eurotunnel and helped troubled firms to survive recession.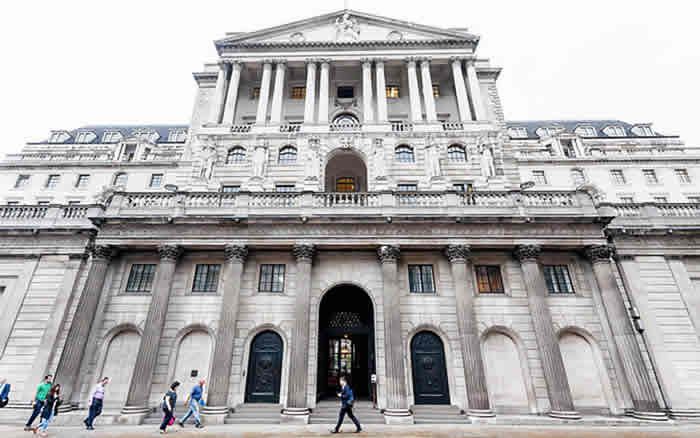 As Associate Director at the Bank of England he oversaw the modernisation of the Bank's printing works, which at the time had 750 staff and a £45 million budget. From then on, and subsequently as Executive Director, he also worked on what was to become perhaps his major achievement as a central banker – what was called the "London approach".

His fellow Director Alastair Clark said: "He believed that the Bank could help companies which came under financial pressure, notably during the early-'90s recession, by facilitating negotiations with their creditors and encouraging the creditors to take a broader and longer-term view. It is testament to Pen's skill and judgement, not to say courage, that in many cases he succeeded – and did so without over-committing the Bank or allowing its role to be misrepresented."

As a Director he also had a responsibility for City affairs. After the Stock Exchange Taurus project failed, he was instrumental in setting up CREST, the settlement service for all UK and Irish share and government bond transactions.

Kent was born in Marlow in Buckinghamshire; his childhood was peripatetic when his father worked for the RAF, but the family eventually settled in Ealing. Both parents were geography teachers and they sent him to University College School in Hampstead; from there he went on to Jesus College, Oxford to study modern languages. After university he became a second lieutenant in the Intelligence Corps and was soon No 2 in the Berlin counter-intelligence unit, as well doing sports commentaries for the British Forces Network in Germany. his interest in sport was lifelong: until his late thirties he was a hard-tackling flanker in a strong Bank of England rugby team. Later in life he took up badminton.

He joined the Bank of England in 1961 and did various apprentice jobs, including a year's secondment to the Bank for International Settlements in Basle. In 1968 he reached a salient rung on the Threadneedle Street ladder: first he became Private Secretary to the Bank's Deputy Governor Sir Maurice Parsons, then to the Governor, Sir Leslie O'Brien.

He married Jill George in 1960; they settled in East Sheen, where their son and daughter went to state schools, Kent taking on the job of chairing a somewhat unruly primary school PTA. Jill started a successful local nursery school and in 1970 she and Pen collaborated on a book, Nursery Schools for All.

By now the Bank clearly had its eye on Kent. In 1976 he was seconded to Washington to act as UK Alternate (Deputy) Director at the International Monetary Fund. He returned to London to join the overseas department and advise on international financial markets. This was followed by a challenging time as head of Information, managing the Bank's relationship with the media. After that he became head of the International Division, where he did policy work on Third World debt.

His retirement was busy. CREST became Euroclear, with Kent chairman of the Market Advisory Committee from 2002 until 2011. He was heavily involved in the Strategic Rail Authority, became the director of the City of London Arts Festival and chaired the charity Blind in Business, which encouraged employers to give proper consideration to employing blind people.

He was also Governor of the National Youth Orchestra, gave his time to the National Missing Persons Helpline and valued his non-executive directorship of the Punjab National Bank International so highly that he struggled to a board meeting weeks before he was admitted to hospital for the last time.

John Trundle worked with Kent at the Bank and at Blind in Business. "His energy and enthusiasm would bring people to share his vision and he could build teams which could accomplish that vision," he said of Kent. "He stood by the principles he had as a young man and was always prepared to be slightly anti-establishment. He had high expectations of, and belief in, the people he worked with and stood by them if the going got tough."

The eclectic list of Kent's achievements gives some idea of his talent, versatility and the breadth of his interests. It only hints at the dash and liveliness of a handsome man (with fair, curly hair) who loved to lead friends on walks in the Wiltshire mud, could jive to trad jazz with panache, loved skiing and had a lifelong interest in African art. In his later years he and Jill enjoyed their cottage in Wiltshire and spent time there during his long final illness. He had a incurable heart condition, a situation which he faced with fortitude, enhanced by the loving care of Jill.

Pendarell Hugh Kent, banker: born Marlow 18 August 1937; CBE 1997; married 1960 Jill George (one son, one daughter); died 30 December 2013.