Professor John Goldman: Pioneering haematologist whose ground-breaking work led the fight against chronic myeloid leukaemia

published 07/02/2014 at 10:17 by Jasper Goldman

The drug he championed, Glivec, transformed CML prognoses and allowed normal life expectancies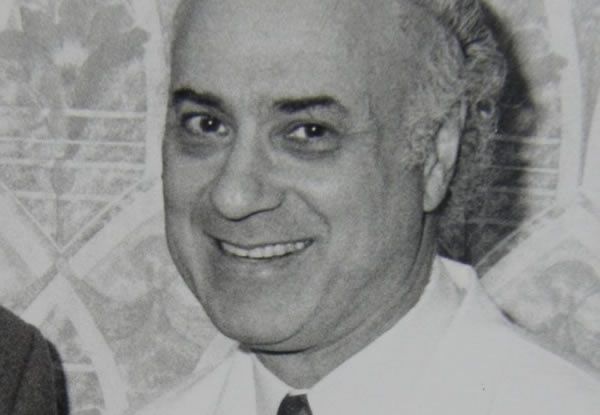 John Goldman, a towering figure in British and international haematology, led the transformation of a blood cancer known as chronic myeloid leukaemia (CML) from a typically fatal diagnosis to a manageable condition, initially through his pioneering work with bone-marrow transplantation and later through his championing of the drug Imatinib, which is marketed as Glivec. The progress made in the treatment of the disease is considered one of the great triumphs of modern cancer research.

He was born in 1938, the son of Carl Heinz Goldman, a doctor, and his wife Berthe; the couple had left Nazi Germany in 1933. John was educated at Westminster School and Magdalen College, Oxford, and completed his medical training at St Bartholomew's Hospital, London. After postdoctoral training in Miami and at Massachusetts General Hospital in Boston, he was appointed in 1971 to the prestigious Medical Research Council Leukaemia Unit at the Royal Postgraduate Medical School (RPMS) at Hammersmith Hospital (now part of Imperial College), where he began to focus on CML and devoted the rest of his career towards curing the disease.

Goldman became known for his ability to translate scientific advances into clinical practice that would dramatically improve patient care. In the 1970s and '80s he pioneered the use of bone marrow transplantations to cure CML, first from sibling donors, later from unrelated donors. To expand the pool of possible donors and cure more people, he served as the first Medical Director of the Anthony Nolan fund, helping it to grow from a small operation to the major organisation that it is today, with more than 500,000 potential donors.

Aside from his clinical work, Goldman was the principal promoter, convenor and ultimately leader in the field of CML research. He published over 700 papers, organised hundreds of meetings and generally fostered an atmosphere within the community of openness, collaboration and intellectual rigour.

His leadership culminated in the development by Brian Druker of the drug Imatinib, which Goldman championed for several years and later persuaded Novartis to begin manufacturing. When the drug, also known as Glivec, entered the market it transformed the prognosis for patients with CML, allowing them to have normal life expectancies, a dramatic turnaround from the fatal diagnosis that it had been when he began work in the 1970s. Glivec, which attacks CML at the molecular level, has created a new paradigm in cancer research and now has over £3bn in annual sales.

On retiring as Chair of the Department of Haematology at the Hammersmith Hospital in 2004, Goldman began to focus internationally. He helped create a bone marrow donor registry in India, began a foundation to spread CML best practices across the world and recently became an advocate for reducing the costs of drugs in the developing world.

Outside his medical work he was known for his razor-sharp mind, erudition, charm and iconoclastic idiosyncrasies. When he returned to the UK in the 1970s he brought over his Ford Mustang, which he continued to drive on his Massachusetts licence plates for several months, infuriating traffic wardens throughout London. He kept unusual hours, always available by phone to colleagues, friends and family into the early hours of the morning. He loved reading Saki, Shakespeare and histories of the Napoleonic Wars, and travelled extensively, especially on ski trips.

Goldman is survived by his three children, Lucy, Cassie and myself, as well as hundreds of professional colleagues he inspired to make progress on treatments for blood cancer. Most importantly, he is survived by thousands of patients who are alive today as a result of his work.

John Michael Goldman, medical researcher: born 30 November 1938; married 1967 Jeannine Fuller (marriage dissolved; one daughter), 1972 Constance Wilson (one son, one daughter); died 24 December 2013.