Simon Wiesenthal The Life and Legends by Tom Segev

published 02/10/2010 at 08:11 by Jonathan Kirsch

The historian's deep digging into the famed Nazi hunter's past reveals a richer, more complicated man than is generally imagined.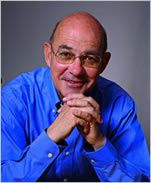 "Revisionist" is a label that is sometimes used to praise and sometimes to bury a public intellectual. It is often applied to Israeli journalist and historian Tom Segev, who has courageously contrasted myth and reality when it comes to the Holocaust ("The Seventh Million"), the geopolitics of Palestine ("One Palestine, Complete") and the Arab-Israeli wars ("1949" and "1967"). To his credit, however, Segev has always relied on scholarship rather than spin when he invites his readers to look on the conventional wisdom of history and politics in a new light.

The same can be said of Segev's latest book, "Simon Wiesenthal: The Life and Legends." Some of his revelations about Wiesenthal have already attracted headlines — Wiesenthal was a secret operative on the payroll of the Israeli intelligence service, Mossad, and he was stalking Nazi war criminal Adolf Eichmann as early as 1948. But Segev also points out that Wiesenthal refused to engage in acts of violence and sought only to bring Nazi war criminals to justice: "There's not room for revenge," he cautioned one fellow agent who had infiltrated the Eichmann household and proposed to drown Eichmann's three children.

Wiesenthal, who sought and achieved fame as a "Nazi hunter," is an inviting target for a writer like Segev. Long before his death at the age of 96 in 2005, Wiesenthal was already veiled behind various myths of his own invention, and he was ultimately transfigured into an artifact of pop culture — Wiesenthal was the inspiration for a film character played by Laurence Olivier in "The Boys From Brazil." And his name was chosen for the Simon Wiesenthal Center, an international Jewish human rights organization based in Los Angeles, because, as Segev puts it, "this elderly Holocaust survivor from Vienna … radiated something true — true idealism, true courage, true humanity."

Yet Segev shows us that Wiesenthal was a far more complicated character than his counterpart in the movies. Working from some 300,000 pages of documents in Wiesenthal's personal archive, Segev reveals a flesh-and-blood human being, a man of profound conflict and contradiction, a lightning rod for controversy and recrimination, but unquestionably a crucial figure in the struggle to retrieve and preserve the evidence of the Holocaust.

Although Wiesenthal is celebrated for stalking Nazi war criminals, Segev shows that his greatest achievement was the creation of a "documentation center," a repository for evidence of the crimes that Nazi Germany committed against not only Jews but also the Roma, Jehovah's Witnesses, homosexuals and the mentally ill. He may have kept a gun in his desk drawer — a Smith & Wesson Bodyguard Airweight .38 revolver, as Segev tells us — but his greatest weapon against his former persecutors turned out to be paper: "[P]oking around the files, rummaging through the documents, calling people up and sometimes writing to them, putting scraps of information together like a great big jigsaw puzzle, and always depending on coincidence and luck as well."

The very fact that Wiesenthal courted and achieved celebrity turned out to be crucial in his work, and he was sought out by both Holocaust survivors who had information to give him and by prosecutors who sought information from him. In that sense, Wiesenthal's lifelong self-promotion was a kind of sleight of hand: "The more people believed in the myth he had built up around his work, the greater his ability to function effectively," explains Segev, "and, at least partially, the closer the reality came to resemble the myth."

At moments, Wiesenthal comes across as rather less heroic than we have come to expect. Soon after his liberation from the Mauthausen concentration camp, for example, he volunteered to assist the American intelligence service in occupied Austria in flushing out war criminals, but he was still so weak that one suspect who lived in a third-floor walk-up "took him by the arm and supported him carefully down to the street, where the man was placed under arrest."

But Wiesenthal was tireless in his pursuit of his former persecutors, an enterprise that was conducted in "an atmosphere of intrigue" that seemed to satisfy "his excessive appetite for secretive machinations." Indeed, the life story that Segev tells is something out of a Graham Greene novel, a man at work in a demimonde in which no one is quite what he seems and no one can be fully trusted. Ironically, the description may apply to Wiesenthal himself.

"A quixotic romantic with a James Bond image and a soaring ego, a tendency to fantasize, and a penchant for crude jokes in Yiddish, he was a brave man who launched some breathtaking ventures," explains Segev. "As a man with literary aspirations, Wiesenthal tended to indulge in flights of imagination and more than once preferred to revel in historical drama rather than sticking to pure fact, as if he did not believe in the power of the true story to make enough of an impression on his audience."

Segev himself sticks to "the true story." That's his stock-in-trade, and that's what makes all of his work so compelling. But telling the unvarnished truth ultimately honors the man he is writing about, and Wiesenthal emerges from Segev's book as an even richer and more consequential character than the one he invented for himself.

Kirsch, book editor of the Jewish Journal, is the author of, most recently, "The Grand Inquisitor's Manual: A History of Terror in the Name of God."