The trial by media of the Baader-Meinhof gang

published 21/06/1972 at 07:30 BST by Norman Crossland

It is difficult to imagine how a court could approach the trial with any degree of impartiality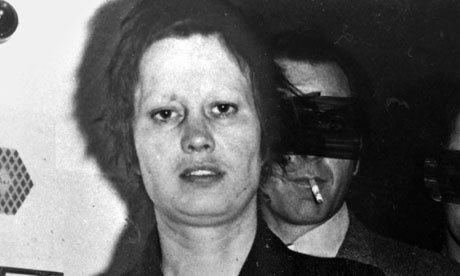 The saturation coverage of the activities of the Baader-Meinhof group of urban guerrillas, whose leaders are now awaiting trial, highlights the complete lack of inhibition in West Germany about such legal niceties as sub judice. It also poses the question of how the accused can be assured of a fair trial.

Although it will be a long time before any member of the group is brought before a court, as much detailed evidence about their offences has already been published as would normally be given at committal proceedings in Britain. Police and the public prosecutor issued intimate details of Ulrike Meinhof's behaviour immediately after her arrest, a time when reactions are particularly material to the case.

A police woman gave interviews to the press about how she had searched Meinhof. The public was told that it took an hour to undress her because of the way she resisted, although her hands were bound. After her skull had been X-rayed to confirm a magazine report that the real Ulrike Meinhof had undergone an operation for a brain tumor, she was strapped to the mattress, covered with a blanket and allowed to sleep.

It is natural that such a sensational and serious case, and especially one in which for years the public has been urged to join the hunt, should have resulted in unusual publicity, involving even relaxation of normal regulations.

But the case for the prosecution has already been presented so fully that it is difficult to imagine how a court could approach the trial with any degree of impartiality.

According to her defence lawyer, Herr Hannover, Meinhof has been subjected to inhuman treatment after her arrest. She had told him that the police had threatened to put her out with ether if she refused to allow herself to be identified. When she had protested that this would kill her they said to her: "We couldn't care less."

Under any circumstances the task of defending members of the group would be an unenviable one. But the atmosphere is such that lawyers who are prepared to accept a defence brief are immediately suspected of sympathising with the group, sometimes even to the extent of being members of it.

Admittedly, the activities of some young left-wing extremist lawyers in recent years has not exactly enhanced the reputation of the profession. One of them, a West Berliner, Horst Mahler, a self confessed revolutionary, has been in custody for more than a year on suspicion of robbery. Another recently expressed the opinion that sentences imposed by the courts were just as much acts of force as the explosion of bombs.

In Hamburg, the chambers of a "collective" of Left-wing lawyers were set on fire, although not badly damaged. The lawyers have now accused the federal prosecutor, Herr Martin and Springer Newspapers for creating an atmosphere which could only result in violence. One of the lawyers said he had received several anonymous threats against his life.

Although the hard core of the Baader-Meinhof group is now in custody the police believe there is still a strong risk of violence. The 6 cwt explosives found in a flat in Frankfurt at the weekend was sufficient to blow up Frankfurt town hall. The search continues for arms and explosives elsewhere in Frankfurt and in other cities.