published 14/01/2013 at 16:59 GMT by Jerry Evans

My mother, Toni Evans, who has died aged 96, was a powerful modern woman, a fighter and a survivor. Imprisoned in concentration camps during the second world war, she suffered severe malnutrition, typhus and typhoid. She was barely alive when the liberating forces entered Belsen. Being told after the war that she would not live beyond the age of 40 as a result of these traumas gave her a special zest for life.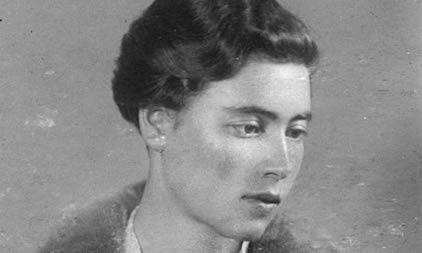 Born Antonie Lichtensternova in Ostrava in the last days of the Austro-Hungarian Empire, she became one of the youngest citizens of the new state of Czechoslovakia. Determined from the age of 12 to become a doctor, she studied medicine at Charles University in Prague, then at Brno University, one of very few girls, but a top student. When her studies were interrupted in her final year by the Nazi occupation, she became radicalised and was a courier, smuggling money and news sheets to the German resistance in Berlin. Her brother Karel operated a safe house for students in the underground movement. Arrested and sent to prison in Germany, he was one of the many young men shot in reprisal for the assassination of Reinhard Heydrich, a member of the Nazi elite, by Czech agents.

Although Toni's family were not practising Jews, the Nazis classified them as Jewish and they were transported to the Czech concentration camp at Terezin – where her father, Karel, died – and then to Auschwitz. Her mother, Hermina, sister-in-law and niece died in the gas chamber, but Toni was selected for slave labour. In freezing weather she built tank traps against the Russian advance. Elected leader of a group of 100 Czech women, she negotiated improvements to their welfare with the camp commandant. Later taken to Belsen, she was so weak that she might easily have been left for dead when the camp was liberated in 1945.

Toni arrived in London in 1946, accompanying some orphaned children on a break. She never got over her traumas, but said that she learned to live with them when she settled in the UK. Refused permission to qualify as a doctor in Britain unless she repeated her studies, she worked instead as a nurse. She met her future husband, Leonard Evans, when his first wife was dying from TB. They married in 1950, and Toni became a mother of two children, living in Surrey and working as a medical social worker in Godalming.

An obsessive newspaper reader and avid watcher of television news and documentaries, Toni was always up to date with current affairs. She loved good food, wine and travel, visiting her daughter Deborah in Australia more than 20 times. Above all, she was compassionate, happiest when looking after other people, but ever restless with the injustices of the world.

She is survived by me and Deborah, and two granddaughters, Alice and Aphra, upon whom she doted.