Tributes to noted archaeologist and scientist Dr Frank Panton

published 17/04/2013 at 04:26 PM by Nick Ames


Leaving a lasting legacy in science and archaeology Dr Frank Panton has died aged 89.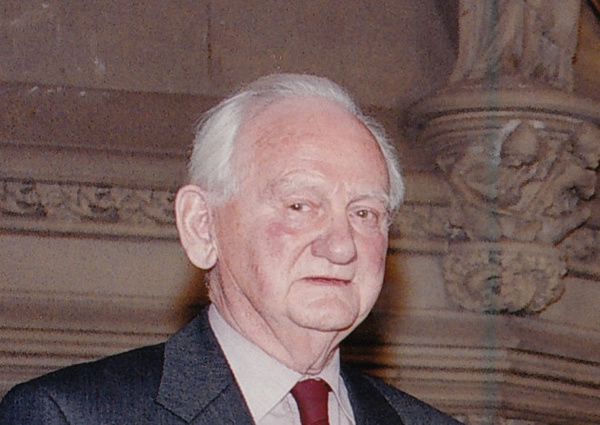 Particularly associated with important historical finds in Kent, Dr Panton also had a glittering career in government scientific circles and was decorated for his work as a bomb disposal expert in World War Two, receiving the MBE.

He died of natural causes on the same day as Baroness Thatcher – the prime minister he advised on nuclear fission and its use around the world.

As chairman of Canterbury Archaeological Trust, Dr Panton was involved in many exciting discoveries, including the Bronze Age boat found under the streets of Dover in 1992 and Anglo-Saxon churches under nave of Canterbury Cathedral two years later.

Trust director Paul Bennett said: "When Frank retired as chairman in 2000, these projects and other works undertaken in education and publication established the trust as an industry leader, with a national reputation for the quality of its work."

But before he moved to Canterbury in the 1980s Dr Panton had been an extremely influential figure on the world scientific stage – particularly in the nuclear field.

He was technical advisor to a body overseeing the decommissioning of controversial nuclear tests which was based in Geneva in the last 1950s and early 60s before being appointed UK defence attache in Washington DC, a post he held from 1963 to 1967.

He continued to advise in senior roles both to the Ministry of Defence and the Army, including a spell at the cutting edge military research facility of Fort Halstead, Sevenoaks. After his official retirement Panton was still employed as a consultant in atomic and rocket research.

He was also an influential figure in the Kent Archaeological Society, contributing authoritative articles to its journal Archaeologia Cantiana.

Mr Bennett said: "Frank was an exceptionally talented man and a great friend. He gave freely and unstintingly of his time, considerable talents and experience to all those organisations he supported. His wise counsel and friendship will be sadly missed by all of us and our sympathy and thoughts are with his widow Pauline and the family.

"We had great plans for his 90th birthday which would have taken place soon. We shall still have a party in his memory."

The funeral takes place on Tuesday, April 30, at 2pm at Tunstall Church, near Sittingbourne.