U.N. War Crimes Commission Gets Changes Against Nazis Who Killed 200,000 Jews in Lodz
London, Mar. 19 (JTA) – Col. Marian Muszkat, newly appointed Polish representative on the United Nations War Crimes Commission, today presented to the Commission detailed charges against 120 members of the Gestapo who are accused of killing 202,000 Jews in the Lodz ghetto from 1939 to 1944.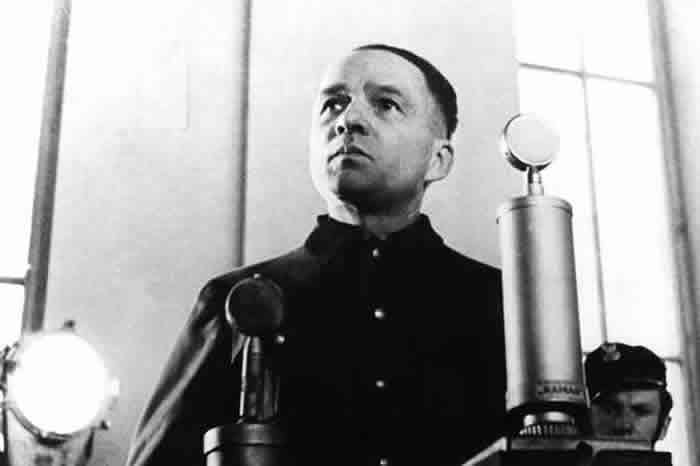 Col. Muszkat, who is also president of the Polish ORT, told the JTA that he is preparing charges against General Jurgen Stroop, one-time Gestapo commander of the Warsaw ghetto, and other Nazi bigwigs. At present Stroop is on trial at the Dachan camp, charged with ordering the murder of a number of American fliers who crash landed in Germany during the war.
Poland expects the Americans to hand over Stroop and his staff at the conclusion of the trial, Col. Muszkat said. He will be charged with the murder of 50,000 Jews who participated in the uprising in the Warsaw ghetto in April, 1943, and 400,000 other Jews who died of disease and torture in the ghetto. Stroop, an ardent amateur photographer, took pictures of Jewish infants being thrown from windows and undergoing other tortures. The photographs, which are now in the hands of the American war crimes staff at Nuremberg, will be presented at Stroop's trial in Warsaw.
It is planned to try Stroop following the conclusion of the current trial of Rudolf Hoess, former commander of the Oswiecim death camp. The Hoess trial is expected to last six weeks. Other Nazi war criminals to be tried at the same time will be Albert Foerster, Gauleiter of Danzing and two men named Buehler and Burgsdorf, whom Col. Muszkat identified as advisors to Dr. Hans Frank, ex-Governor of Poland, who was executed following the Nuremberg trial of 20 top Nazis.
POLAND HAS SUBMITTED NAMES OF 15,000 WAR CRIMINALS
Col. Muszkat revealed that the U.N. War Crimes Commission has already listed 1,400 war criminals wanted by Poland and that he has submitted the names of another 15,000. He estimated that it would require at least another six months for the Commission to complete the full listing.
In a letter sent to nations represented on the Commission, he declared that until now Poland has been busy prosecuting its own traitors and quislings. It is, however, turning its attention to the Nazi criminals, he said, disclosing that mass trials of the personnel of concentration camps and groups of Gestapo men will get under way early this summer.
The letter says that the Commission's listing of criminals will help in locating and extraditing them from Germany. Col. Muszkat reported that Poland has already extradited 800 criminals from Germany, including 250 from the Owwiecim camp, and hope to find others who served at the Treblinks, Plaszow, Majdanek and Stutthed camps and storm troopers responsible for large-scale executions in Warsaw, Radom and other Polish cities.