published 11/01/2012 at 15:18 GMT by Judith Rushby and Jonathan Hall

Our aunt, Valerie Hall, who has died of cancer aged 71, was a gifted pianist who overcame epilepsy to have a successful career as a teacher and accompanist.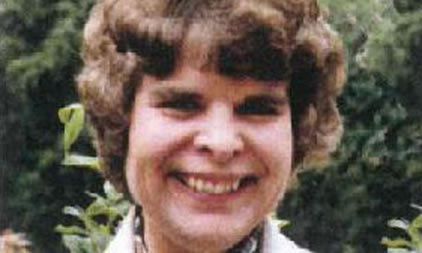 Valerie was born in Cottingham, near Hull, East Yorkshire. Her father, Grosvenor, was a pharmacist and her mother, Lily, an amateur actor. Valerie's talent on the piano became evident at a very early age, and she would pull herself up on to the piano stool to pick out tunes. Her first teacher was a family friend, Marjorie Matthews, but she soon realised that Valerie needed more than she could offer, and passed her on to Sybil Dunn, who had studied under Cyril Smith at the Royal College of Music. Valerie's secondary education was at Bridlington girls' school. From there, she went to the Royal College, studying piano and accompaniment.

After graduating, she realised just how difficult it was to make a living from playing the piano. She therefore started teaching, working in Boston, Lincolnshire, and Harrogate, North Yorkshire. Valerie eventually taught in the music department at Hull University, and accompanied many soloists and choirs in the area.

In the 1970s she developed epilepsy. She had to give up driving but never let her condition stop her teaching and playing, even though at times it was not well controlled.

Valerie followed sport, being a keen supporter of Hull FC, the rugby league side, often going with her brother to watch them play. However, cricket was her first love. Annual visits to the Scarborough cricket festival were eagerly awaited, and, as she became increasingly housebound, televised cricket was a lifeline.

Valerie was the first woman we knew who could not only drive, but had her own car. We thought her very glamorous when we were little because of this. She was never too tired to play to us – usually tunes from the Sound of Music or Mary Poppins. I can still remember the look, though, when I asked her if she knew anything by the Rolling Stones.

Following retirement, she had several debilitating seizures over the years, resulting in long stays in hospital and nursing homes. She always returned home though, as independent as ever. Mercifully, her last illness was quick.

She is survived by her siblings, Geoffrey, Catherine and Lee; seven nieces and nephews; and several great-nieces and nephews.