Catherine Amanda Fulop García (born March 11, 1962) is a Venezuelan actress, model, beauty pageant contestant, and television presenter. She participated in the Miss Venezuela 1986, finishing as the fourth runner–up. Fulop has since launched a successful acting career throughout Latin America, most notably on television.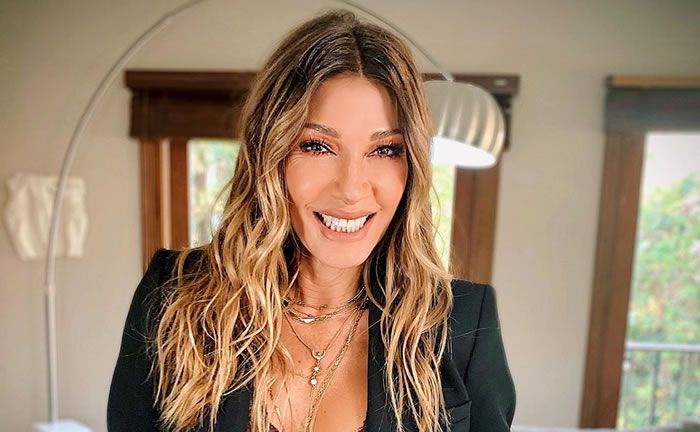 Career
From 2002 to 2008, she hosted her own television show Catherine 100% on the FOX Sports. Fulop also participated in Bailando por un sueño, an Argentine version of Dancing With the Stars in 2007, and was one of three judges of Argentina's Got Talent from 2008 to 2011. Internationally, she is probably the best known for her performance as Sonia Rey in the coming–of–age series Rebelde Way, directed and produced by Cris Morena. Fulop was married to fellow actors Fernando Carrillo, her Abigaíl, Passionflower and Pretty Face co–star, from 1990 to 1994. Since 1998, she has been married to Osvaldo Sabatini, the brother of former Argentine tennis player Gabriela Sabatini, and they have two daughters, Oriana Gabriela and Tiziana Beatriz Sabatini.
Personal and media life
Fulop was born as Catherine Amanda Fulop García on March 11, 1965, in Caracas, Venezuela. She is the fifth of eight children of Venezuelan Cleopatra García and Hungarian Jorge Fulop, and has six sisters and one brother. In an interview for Argentine magazine Gente in 2005, Fulop stated she "had had so many ex–boyfriends that she had lost count of them". In 1990, she married actor Fernando Carrillo, with whom she starred in Abigaíl (1988), Passionflower (1990) and Pretty Face (1994). They divorced in 1994, with Fulop accusing Carrillo he had been unfaithful.
Fulop married Osvaldo Sabatini, the brother of former Argentine tennis player Gabriela Sabatini in 1998. The couple has two daughters, Oriana Gabriela (born April 19, 1996) and Tiziana Beatriz (born June 1, 1999). Fulop and Sabatini briefly separated in 2001, but eventually reconciled. The family currently resides in Buenos Aires. Fulop has been regarded as a sex symbol in Argentina. In 2006, she stated she had refused an offer from Playboy "because of her parents".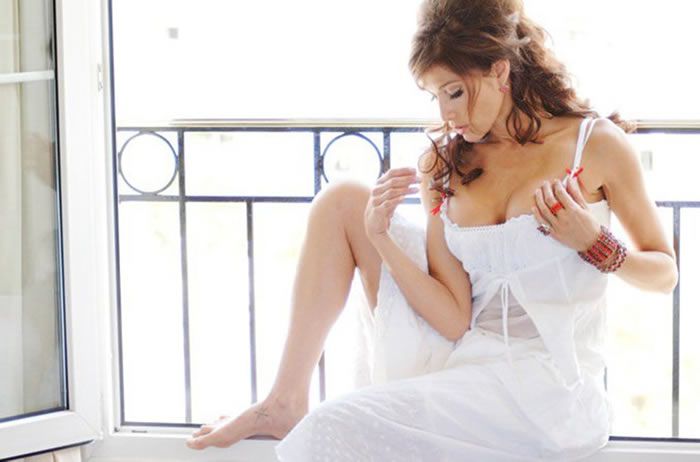 Filmographie
Mercenaries : 2005 : Catherine : Mercenarios
Marigold : 2007 : Sister Fernandéz
Alone in the City : 2009 : Mariela : Solos en la ciudad
Television
Roberta : 1987 : Unknown
My Beloved Beatriz : 1987 : Beatriz de la Caridad Castañeda : (1987–88) Mi amada Beatriz
The Circus Girl : 1998 : Raiza / Adelina : La muchacha del circo
Abigaíl : 1988 : Abigaíl Guzmán : Nominated—TP de Oro for Best Actress
Marked Love : 1989 : Unknown : (1989–90) Amor marcado
Passionflower : 1990 : Bárbara Santana de Monteverde : (1990–91) Pasionaria
World of Beasts : 1991 : Rosario "Charito" Flores : (1991–92) Mundo de fieras
Let Me Love You : 1993 : Bárbara Sánchez : Déjate querer
Pretty Face : 1994 : Nené : Cara bonita
Black Archive : 1997 : Rebeca Núñez : (Mini Series) Archivo negro
Cosmic Girl : 1998 : Unknown : Chica cósmica
Illusions : 2000 : Caridad Guanarito : Ilusiones compartidas
Final Minute : 2000 : Ana : (Mini Series) Tiempo final
Rebelde Way : 2002 : Sonia Rey : (2002–03) Rebelde Way
From the Bed to the Living : 2004 : Unknown : (1 episode) De la cama al living
The Nanny : 2004 : Herself : (Guest appearance) La niñera
Who's the Boss? : 2005 : Herself : (Guest appearance) ¿Quién es el jefe?
A Special Family : 2005 : Herself : (Guest appearance) Una familia especial
The Ex : 2006 : Catherine : Los ex
The Successful Pells : 2008 : Julia : (2008–09) Los exitosos Pells
The Perfect Woman : 2009 : Herself : (Cameo) La mujer perfecta
The Only Ones : 2011 : Jéssica "Jessi" Durán Valdés : (Guest appearance) Los únicos
Because I Love You That Way : 2011 : Alejandra Guzmán : (2011–present) Porque te quiero así
Vidas Paralelas : 2013 : Allegra Montalbán : (2013) Vidas Paralelas
Shows
Seeing Us : 1992 : Host : (1992–93) Viéndonos
Metro Show : 1999 : Host :
Broken Heart : 1999 : Guest Host : (1999–2000) Corazón partido
Catherine 100% : 2002 : Host : (2002–08)
Time Is Money : 2003 : Host : El tiempo es dinero
Dancing With the Stars : 2007 : Contestant : Bailando por un sueño
Tendency : 2008 : Host : Tendencia
Argentina's Got Talent : 2008 : Judge : (2008–11) Talento argentino
A Nocturn Animal : 2009 : Guest Panelist : Animal nocturno