Justine Joli, de son vrai nom Seana Hawkins, née le 16 juillet 1980 à Saint-Louis dans le Missouri, est un mannequin de charme et actrice de films X américaine.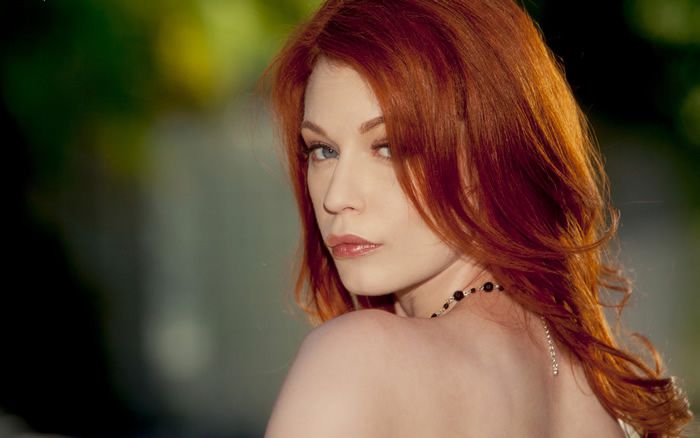 Jeunesse et formation
Justine Joli grandit dans le Missouri, dans une famille catholique plutôt restrictive sur le plan des mœurs. Enfant, elle s'adonne à l'équitation, à la natation et pratique la danse jusqu'à ses quinze ans. Ses vacances se partagent entre une ferme de Hannibal (Missouri) et Crested Butte (Colorado). Elle perd sa virginité à seize ans et se découvre aussitôt, en dépit de sa timidité et ses complexes, des penchants exhibitionnistes. Graffeuse (elle siqne ses œuvres sous le nom de Live), elle aime au cours de ses escapades nocturnes, faire l'amour avec son petit ami dans des lieux publics déserts. Elle découvre aussi très tôt sa bisexualité. À la fin de son adolescence, elle part pour Los Angeles avec sa mère où elle envisage de poursuivre des études en psychologie.
Débuts dans le X
Elle travaille dans une galerie marchande quand elle est remarquée par Kris Kramski. La jeune femme décline les avances du réalisateur, mais celui-ci fait tout de même circuler quelques photos d'essais qui lui permettent d'entrer dans le monde du porno. Elle commence alors à poser pour divers magazines et sites internet. Pendant les premiers mois, elle est si nerveuse qu'elle ne se sent pas en état de conduire pour se rendre sur les plateaux et sa mère doit l'accompagner. Elle travaille énormément et en 2001, elle apparaît dans Hustler et dans Penthouse. Elle devient très populaire sur le Web grâce aux sites ALS Scan, Matt's Models et Danni's Hard Drive notamment. Justine Joli choisit son nom de scène en référence à l'héroïne du Marquis de Sade.
Entre Glamour et BDSM
Elle entame une carrière d'actrice pornographique pour Andrew Blake qui l'emploie dans sept films et en fait une vedette du porno chic. Elle tourne aussi pour Michael Ninn, Paul Thomas et Devan Cypher dont elle partage un temps la vie. Bien que bisexuelle, elle choisit de n'apparaître devant la caméra qu'avec des femmes, ne se sentant pas à l'aise dans des scènes hétérosexuelles . On la voit donc dans des scènes lesbiennes ou de masturbation, des solos « glamour » ou fétichistes mais aussi dans des mises en scène BDSM. Elle lance ensuite son propre site Internet et devient Glamourcon Girl of the Year en 2006 et Penthouse Pet of the Month en septembre 2007. Elle reconnaît beaucoup s'amuser dans une profession qui lui permet de surmonter ses complexes de jeunesse.
Carrière en dehors du porno
En dehors du porno, Justine Joli apparaît en 2005 dans la série télévisée Totally Busted et dans le court métrage Flesh d'Édouard Salier puis dans le film Black Dynamite en 2009. Elle est aussi invitée dans les émissions de télévision (Howard Stern) ou de radio. Elle se lance sur scène et est remarquée pour ses spectacles de danse burlesque qu'elle propose à New York. Elle est choisie en 2010, pour participer à Caligula Maximus, une production théâtrale érotique de l'Off-Broadway et incarne Caesonia. La même année, elle pose pour le calendrier Nerdcore Horror. En 2011, elle tient le rôle récurrent d'Elizabeth dans la série télévisée Life on Top.
Vie privée
Dans sa vie privée, Justine partage ses préférences sexuelles « à 60 % pour les hommes et 40 % pour les femmes ». Elle pratique le BDSM et, si on la voit surtout soumise dans son travail, elle ne dédaigne pas quelquefois renverser les rôles. Elle aime se sentir à l'écoute des désirs de l'autre, donner du plaisir à son ou sa partenaire et se dit experte en fellation6. Elle aime la cuisine française et pratique certains sports nue (rafting, saut à l'élastique). Elle se définit elle-même comme une véritable geek avide des nouvelles technologies. Elle est une grande fan de science-fiction (Star Trek, Blade Runner, Dune) et d'animation (Ghost in the Shell, Princesse Mononoké).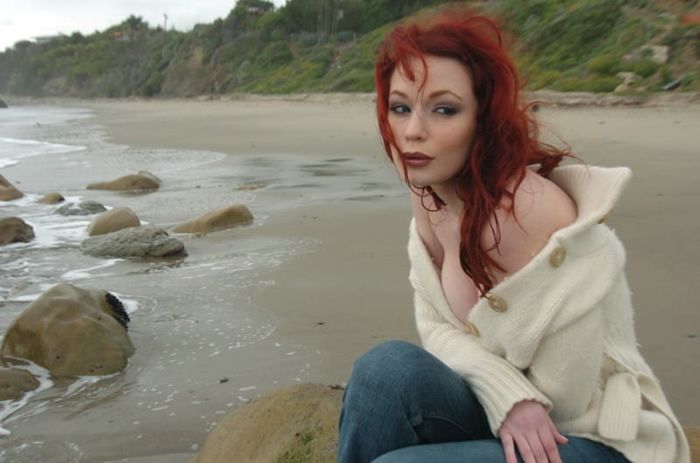 Vidéos
2018 : Toy Friends 2 (compilation)
2016 : Nina Hartley (Justine Joli 3)
2016 : Nina Hartley (Justine Joli 2)
2015 : Girls Kissing Girls 18
2014 : Girls Kissing Girls 15
2014 : Live Nerd Girls 2
2013 : Girls Kissing Girls 13
2013 : Fluid de Dana Vespoli
2013 : Shades of Pink de Melissa Monet
2013 : Lesbian Office Seductions 9 de Melissa Monet
2012 : Kayden's Greatest Hits (compilation)
2012 : Pussy Eating Pros de Joanna Angel
2012 : The Truth About O d'Ernest Greene
2011 : All My Best : Justine d'Andrew Blake (compilation)
2011 : 69 Scenes: It Turns Me On When You Watch Me (compilation)
2011 : Boundaries 7 de Kathryn Annelle
2011 : Adam and Eve's Guide to Bondage
2011 : Taxi 2
2011 : Taxi
2010 : Teagan Takes Control de Jim Malibu
2010 : American Made: Alexis Ford de Jim Malibu
2010 : Lost de Kathryn Annelle
2010 : River Rock Women's Prison de Kathryn Annelle
2010 : Perfect Secretary: Training Day d'Ernest Greene
2010 : Nina Loves Girls 2 de Sydni Ellis
2010 : Kiss Me Girl Volume 4 : Girls Kissing Girls
2010 : Two Girls For Every Guy (compilation)
2010 : Penthouse: Heavy Pet-Ting (compilation)
2009 : Intimate Invitation 12 de Kathryn Annelle
2009 : Women Seeking Women 57
2009 : When Ginger Met Nina: Girls' Night Out de Kathryn Annelle
2009 : By Appointment Only 9 de Kathryn Annelle
2009 : All About Me 4 de Ray Bones
2009 : Sex in Dangerous Places de Paul Thomas
2009 : Fem Luminoso de Michael Ninn
2009 : Ninn wars 1 de Michael Ninn (compilation)
2009 : Dangerous Dykes (compilation)
2009 : Slutty School Girls (compilation)
2008 : Intimate Invitation 11 de Kathryn Annelle
2008 : Intimate Invitation 10 de Kathryn Annelle
2008 : Erotic Blends de Kathryn Annelle
2008 : Sweet Spot de D. Cypher
2008 : Burn de Paul Thomas
2008 : Who's Killing the Pets? de Cash Markman
2008 : Exposed: Jana Cova de Michael Ninn
2008 : House of Jordan 2 de Ethan Kane
2008 : Threepeat Part 3 (compilation)
2008 : Sinful Angels de Marty Zion (compilation)
2008 : Naughty Nymphs de Marty Zion (compilation)
2008 : In Deep de Kelly Holland
2008 : Bellezza Video Volume 9
2007 : Melt de David Stanley
2007 : Corrupted by Justine Joli de Heidi Joy Pike
2007 : By Appointment Only 6 de Kathryn Annelle
2007 : By Appointment Only 5 de Kathryn Annelle
2007 : Intimate Invitation 9 de Kathryn Annelle
2007 : Wishful Thinking de Ren Savant
2007 : Pipe Dreams (II) de Paul Thomas
2007 : Man's Ruin de Octavio Winkytiki
2007 : The Predator de Stormy Daniels
2007 : Rapture in Blue de David Stanley
2007 : Nina Hartley's Guide to Stripping for Your Partner de Ernest Greene
2007 : Nina Hartley's Guide to Sex For the Bi-Curious Woman de Ernest Greene
2007 : Janine Loves Jenna de Justin Sterling
2007 : Jenna Haze's Girl Diaries de Skye Blue
2007 : Meet Heather de Michael Ninn
2007 : Yours Truly de David Stanley
2007 : Expert Guide to Oral Sex, Part 1 : Cunnilingus de Tristan Taormino
2007 : Red Hotz de Holly Randall
2007 : Lesbian Starlets de Deidre von Dutch
2007 : Dirty Pretty Lies de D. Cypher
2007 : Shameless de Kelly Holland
2007 : Strippers Need Love Too de Red Ezra
2007 : White Water Shafting (compilation)
2007 : Saturday Night Beaver (compilation)
2007 : The Ultimate Collection The Best Of The Best Three (compilation)
2006 : Chloro Power! (vidéo 45 min aventure/érotique)
2006 : Girl 2 Girl
2006 : Alpha 15: Reform School Girls de Cat P.
2006 : Coyote Nasty: No Dicks Allowed de Britney Foster
2006 : Happy? de David Stanley
2006 : Neu Wave Hookers de Eon McKai
2006 : Drive de Richard Avery
2006 : Are We in Love? de David Stanley
2006 : Pussy Worship 2 de Roy Karch
2006 : Buffy Malibu's Nasty Girls 33
2006 : McKenzie Loves Pain de Ernest Greene
2006 : Chicks Gone Wild de Mike Metropolis
2006 : Fem : L'Amour de Michael Ninn
2006 : Nowhere Angels de D. Cypher
2006 : Rubber Ranch de Deidre von Dutch
2006 : Soloerotica 7 de Michael Ninn
2006 : O : the Power of Submission de Ernest Greene
2006 : House of Ass de Tristan Taormino
2006 : House Sitters
2006 : In Deep de Kelly Holland
2006 : My Secret Life de D. Cypher
2006 : Toys and Strap-Ons
2006 : Nina Hartley's Private Sessions 20 de Ernest Greene
2006 : Bizarre Submissive : Justine Jolie
2006 : Tiny Tit Lesbos (compilation)
2006 : Barely Legal All Stars 7 (compilation)
2006 : Barely Legal All Stars 6 (compilation)
2005 : My Personal Slave Justine de Jon White
2005 : All About Keri de David Stanley (compilation) : Lola
2005 : Naked Girls in Tight Trouble (vidéo 45 min aventure/érotique)
2005 : Girls Wrap Girls (vidéo 45 min aventure/érotique)
2005 : Catherine de Michael Ninn
2005 : Julie's Revenge (vidéo 45 min aventure/érotique)
2005 : Fashion Models Gone Bad 1 de Hank Spain
2005 : Beautiful Lies de Francois Clousot
2005 : Hypnotik Illusions de J. Bristol
2005 : Body Language d'Andrew Blake
2005 : Wank on Me
2005 : Sex University
2005 : Atomic Vixens: Escape from the Valley of the Sluts de Ron Royster
2005 : Matrix Nudes 3 de Matrix
2005 : Kill Girl Kill 2 de Eon McKai
2005 : Wild in Vegas d'Astrux
2005 : XXX on Demand (compilation)
2005 : Whipped Ass #14 Featuring Justine Jolie, Harmony, and Sativa Rose
2005 : Water Bondage #3 Featuring Justine Joli & Sarah Blake
2005 : Fucking Machines # 20 Featuring Justine Joli & Sarah Blake de Tomcat
2005 : Fucking Machines #16 Featuring Justine Joli
2005 : Wired Pussy #18 Featuring Justine Joli & Sandra Romain
2005 : Wired Pussy #8 Featuring Justine Jolie
2005 : Exposed: Justine de Michael Ninn
2005 : Justine's Red Letters de Shy Love
2005 : Polarity de David Stanley
2005 : Girlfriends de Josh Ryan
2005 : Prisoner de D. Cypher
2005 : Spank On Me Vol. 3
2005 : Soloerotica 6 de Michael Ninn
2005 : Nina Hartley's Private Sessions 19 de Ernest Greene
2005 : Nina Hartley's Private Sessions 18 de Ernest Greene
2005 : Nina Hartley's Private Sessions 17 de Ernest Greene
2005 : Behind The Lens With Jenna Jameson
2004 : Best of Cameltoe Perversions de Dick (compilation)
2004 : Killer Sex and Suicide Blondes de Michael Raven
2004 : Payback de Francois Clousot
2004 : Dark Side de Suze Randall
2004 : Meridians of Passion de J. Bristol
2004 : Soloerotica 5 de Michael Ninn
2004 : Magic Sex Genie de D. Cypher
2004 : Close-up 2 de Andre Madness
2004 : By Invitation Only de Dominik Allen
2004 : Alien Love Fantasy
2004 : Marty Zion's Perfection de Marty Zion
2004 : Extreme Behavior 5 de Toni English
2004 : Welcome to the Valley de Johnny Diablo
2004 : No Man's Land 38 d'Eli Cross
2004 : Becoming Georgia Adair: Self Portrait de Michael Ninn
2004 : Angel Plush de Michael Ninn
2004 : Mystified 3: The Sorceress de Marty Zion
2004 : Girl on Girl de David Luger
2004 : Dominatrix Desires de Robert Zak
2004 : Young Girls' Fantasies #2 de Clive McLean
2004 : Barely Legal 50 de Clive McLean
2004 : Barely Legal Summer Camp 2 de Clive McLean
2004 : Flirts d'Andrew Blake
2004 : L'affaire de Bo Edwards
2004 : Muff 1 de Miles Long
2004 : Piercing - Pain Or Pleasure
2004 : Misbehaving Maid de Darla Crane
2004 : Welcome to the Valley 5 de Johnny Diablo
2004 : The Story of J de Celeste
2004 : Club Inferno de Marty Zion
2004 : Space 2077 de Marty Zion
2004 : Blue Erotica de Skye Blue
2004 : Stocking Secrets 9 de Kira Eggers
2004 : Stocking Strippers Spanked 3 de Skye Blue
2004 : Real Lesbians 14 : Samantha Loves Lesbians
2004 : Nina Hartley's Private Sessions 14 de Ernest Greene
2004 : Nina Hartley's Private Sessions 13 de Ernest Greene
2004 : Nina Hartley's Private Sessions 12 de Ernest Greene
2004 : All You Need is Luv (compilation)
2004 : Kane's World: The Best of Kimberly Kane (compilation)
2004 : Barely Legal all stars 1 (compilation)
2004 : Feel The Heat d'Andrew Blake (compilation)
2003 : Adriana d'Andrew Blake
2003 : Pin-Ups de Michael Raven
2003 : Carnival Sluts and Circus Dicks
2003 : I Love Lesbians 12 de Randy West
2003 : Fem : Bella de Michael Ninn
2003 : No Man's Land Director's Choice de Michelle Raven
2003 : Desires Of A Dominatrix 3 de Skye Blue
2003 : 100% Masturbations 4 de Jon Yuma
2003 : Young Girls' Fantasies 2 de Clive McLean
2003 : Barely Legal Summer Camp de Clive McLean
2003 : Soloerotica 4 de Michael Ninn
2003 : Jack's Playground 1 de Robby D
2003 : Girls On Parade de Cherry Rain
2003 : In the Garden of Shadows : Anais de Michael Ninn
2003 : Hard Edge d'Andrew Blake
2003 : Deviant Behavior de Andre Madness
2003 : Passion For Payne de Jen X
2003 : Leatherbound Dykes From Hell 22
2003 : Dirtier Debutantes Too de Ed Powers
2003 : Nina Hartley's Private Sessions 6 de Ernest Greene
2003 : Nina Hartley's Private Sessions 5 de Ernest Greene
2003 : Good Girl Bad Girl d'Eddie James
2002 : ALS Video #42: Adult Convention 2001 (documentaire)
2002 : Valley Cheerleader Sorority 3 de David Luger
2002 : The Villa d'Andrew Blake
2002 : Girlfriends d'Andrew Blake
2002 : Justine d'Andrew Blake
2002 : Solo Debutantes d'Ed Powers
2002 : Porn 'o Plenty 9 d'Ed Powers
2002 : Good Girl Bad Girl (II) d'Eddie James
2002 : Private Performance 199: Swan's Smokin' Return de Jim Sayler
2002 : Erotic Idols
2002 : PPV-637: Swan Party Video (PPV)
2002 : PPV-642: Swan Pantyhose (PPV)
2002 : PPV-644: Teens In Tights 4 (PPV)
2001 : PPV-631: Juliana Kincade and Swan (PPV)
2001 : Private Performance 154: Swan de Jim Sayler
2001 : Real Naturals 12 de Ed Powers
2001 : Real Naturals 10 de Ed Powers
2001 : All the Rave de Nicholas Steele
2001 : Rub the Muff 2 de Mitch Spinelli
2001 : Panty World 13 de Don Marque
2001 : Real Female Masturbation 12 de Randy West
2001 : Busty Dildo Lovers
2001 : Girls School 2 de Mitch Spinelli
2001 : Barely Legal in the City de Clive McLean : Susie
2001 : Barely Legal 12 de Clive McLean
2001 : Cockless 9 de Ed Powers
2001 : Cockless 8 de Ed Powers
2001 : ALS Scan 31 de Alex
2001 : Rub the Muff 3 de Mitch Spinelli
2001 : Real Sex Magazine 40 de William Witrock
2001 : Touch And Feety 4 d'Ed Powers
2001 : Personal Trainer Sluts
2001 : Exhibitionists d'Andrew Blake
Télévision
2005 : Bubble Girl, un épisode de la série télévisée Totally Busted
2006 : The Institute, un épisode de la série télévisée Totally Busted
2009 : Sister Act, épisode de la série télévisée Life on Top : Jen
2009 : Girls Night Out, épisode de la série télévisée Life on Top : Jen
2009 : Down for the Count, épisode de la série télévisée Life on Top : Jen
2011 : Ready to Rock, épisode de la série télévisée Life on Top : Elizabeth
2011 : Ladies Night, épisode de la série télévisée Life on Top : Elizabeth
2011 : Farmer and the Bella, épisode de la série télévisée Life on Top : Elizabeth
2011 : The Phucket List, épisode de la série télévisée Life on Top : Elizabeth
2011 : Blackout, épisode de la série télévisée Life on Top : Elizabeth
2011 : Bad Luck Chuck, épisode de la série télévisée Life on Top : Elizabeth
2011 : The Angelina Effect, épisode de la série télévisée Life on Top : Elizabeth
2011 : Exhibitionist, épisode de la série télévisée Life on Top : Elizabeth
2012 : Sexy Assassins, téléfilm de David Nichols
2012 : Rule 21: The Magic Pussy Rule, un épisode de la série télévisée The Girl's Guide to Depravity d'Alex Merkin : Granola Girl
Filmographie
2005 : Flesh d'Édouard Salier
2009 : Black Dynamite de Scott Sanders : la nageuse blanche