A Small town near Auschwitz - Ordinary Nazis and the Holocaust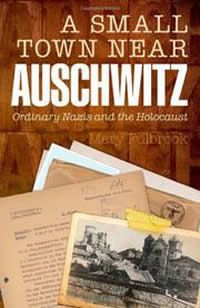 Of ordinary Germans, ordinary Poles and ordinary Jews in an ordinary place—one that, with the right provocation, turned into an inferno in 1939. Bedzin was a town like many others in western Poland. Part of Silesia, it was close enough to the border to be home to many ethnic Germans. When Hitler's forces poured over the frontier and annexed the Landkreis, or county, of Bedzin into the Reich, one of those Germans became an administrator supervising the extraordinary violence visited upon the area's Jewish population.
A central figure in Fulbrook's (German History/University College London; Dissonant Lives: Generations and Violence Through the German Dictatorships, 2011, etc.) narrative, Udo Klausa protested after the war that he was only following orders, didn't know of the crimes being committed and never had a hint of the Holocaust.
He was merely one of countless "many who held themselves to be 'decent' people [and who] went along with the Nazi regime for so long." One consequence of this was the fact that, within four years of the German invasion, half the population of his hometown was dead: "Not only the Great Synagogue, but the entire culture and society that it represented, were erased." It is that systematic erasure, carried out by those decent people, that is the heart of Fulbrook's narrative.
Toward the end of the book, scrupulous in its naming of names and remembering the dead, the author writes of the administrator, "I cannot help but conclude that, whatever Klausa's perhaps ambivalent inner feelings, the way he actually behaved had horrendous historical consequences." Self-serving, cowardly and drenched in blood, Klausa became a good anti-communist civil servant in the West Germany that rose from the Reich's ashes. Fulbrook's well-crafted book joins other studies of war behind the front lines to remind readers that something unthinkable is nevertheless possible.

Fiche Technique
Pub Date : 15/11/2012

ISBN : 978-0-19-960330-5

Publisher : Oxford Univ.

Review Posted Online : Aug. 29th, 2012

Kirkus Reviews Issue : Sept. 15th, 2012

Author : Mary Fulbrook