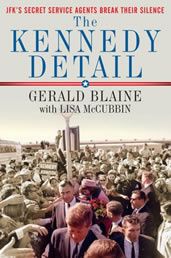 Even today, almost five decades after John F. Kennedy was slain, the public continues to be captivated by the "Kennedy Curse" and new theories about what really happened on that fateful day in 1963. For nearly fifty years former Secret Service agent Clint Hill has lived with the unimaginable guilt of losing a president on his watch and has obeyed an honor code of silence, refusing to contribute to any books about the assassination.
Until now.Hill was just eight feet from President Kennedy when bullets pierced the president's head right before his eyes. Covered with blood, Agent Hill pushed Jackie Kennedy into the back seat. Clinging to the trunk of the open-top limousine as it sped away from Dealey Plaza to Parkland Hospital, he slammed his fist in anger, as he looked back to the agents in the follow-up car.
His eyes, filled with despair, told them what they already knew. Including contributions from over forty agents who were on the Kennedy Detail from November 1960 to November 1963 and those who knew them, never-before-published letters written by Jackie Kennedy in the immediate aftermath of the shooting, the bizarre unpublished story about a film Jackie made in September 1963 with the on-duty Secret Service agents about an assassination of the president, and the original November 18, 1963, Tampa security report from the author's personal files, which conspiracy theorists have long claimed was destroyed by the Secret Service, The Kennedy Detail provides an unfiltered look at the events surrounding this pivotal moment in American history.

Fiche Technique
Author : Gerald Blaine, Clint Hill (Foreword by), Lisa McCubbin

ISBN-13: 9781439192962

Publisher: Gallery Books

Publication date: 02/11/2010

Meet the Author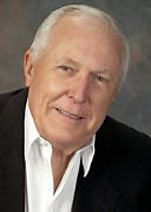 As a Special Agent of the Secret Service on the White House Detail, Gerald "Jerry" Blaine had the privilege of serving three U.S. presidents during one of the most tumultuous times in American history. After resigning from the Secret Service following John F. Kennedy's assassination, Blaine embarked on a career path with IBM Corporation and became a leading expert in high-level security, lecturing worldwide on the use of computers in Criminal Justice and Intelligence.
In 1990, Blaine retired from IBM and joined ARCO International Oil and Gas in Dallas, Texas as the Director of International Security, Government Relations and Foreign Affairs. After retiring from ARCO in 1999 Blaine spent four years with Hill & Associates, an Asian-based consulting company, as a Senior Consultant, and finally retired from the corporate world in 2003. He now lives in in Grand Junction, Colorado with Joyce, his wife of more than fifty years. The couple has two children and four grandchildren.
Lisa McCubbin is an award-winning journalist who has been a television news anchor and reporter, hosted her own radio show, and spent more than five years in the Middle East as a freelance writer. She is the coauthor of the New York Times bestseller, The Kennedy Detail. Visit her at LisaMcCubbin.com.
Clint Hill is a former United States Secret Service agent who was in the presidential motorcade during the John F. Kennedy assassination. Hill remained assigned to Mrs. Kennedy and the children until after the 1964 presidential election. He then was assigned to President Lyndon B. Johnson. In 1967 he became the Special Agent in Charge (SAIC) of Presidential protection. When Richard Nixon came into office, he became the SAIC of the Vice Presidential Protective Division. In 1972, Hill was promoted to the position of Assistant Director of the Secret Service. He retired in 1975.