Faye Reagan, anciennement Faye Valentine née le 19 septembre 1988 à Las Vegas dans le Nevada, est une actrice de films X bisexuelle américaine.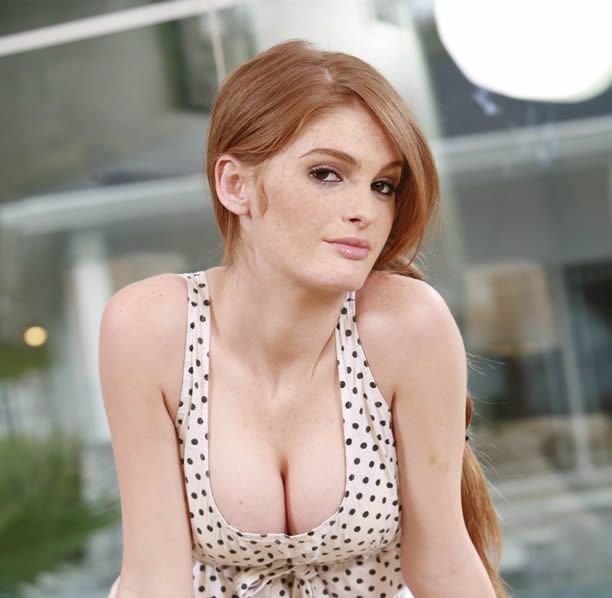 Carrière
Très rapidement après ses débuts, Faye Reagan devient populaire, grâce notamment à son rôle dans le film The Gauntlet 32 (2007) de Jack Napier. Dans ce film, Faye Reagan fait des fellations à 23 hommes, des scènes avec Rebeca Linares et Maya Hills, ce qui lui vaut plusieurs nominations aux AVN awards. Après ce film, elle va cependant s'orienter essentiellement vers les tournages saphiques, ne tournant des scènes hétéro qu'avec son compagnon, Dane Cross. De 2007 à 2010, elle est en couple avec l'actrice Georgia Jones. Elle se définit comme lesbienne depuis plusieurs années .
En octobre 2008, Faye fait de la publicité pour la marque American Apparel sous le nom Jillian. Elle apparaît également en 2010 dans une campagne de publicité pour la marque Married to Mob. De 2008 jusqu'en 2011 elle joue dans des vidéos pour le site pornographique x-art.com. Elle apparaît également dans des albums photo sur ce même site. Faye Reagan a travaillé pour des studios tels que Adam & Eve, Brazzers, DDF Network, Devil's film, Digital Playground, Elegant Angel, Evil Angel, Girlfriends Films, Girlfriends Films, Holly Randall, Hustler, Kelly Madison Productions, Kink.com, Lethal Hardcore, Metro, Mile High, Naughty America, New Sensations, Nubile Films, Penthouse, Private, Reality Junkies, Reality Kings, Suze Randall, Twistys, Vivid, X-Art, Zero Tolerance.
Distinctions
2009 : AVN Awards - Nominée – Best New Starlet
2009 : AVN Awards - Nominée – Best Solo Sex Scene – Paid Companions
2009 : AVN Awards - Nominée – Best Oral Sex Scene – The Gauntlet 3
2009 : AVN Awards - Nominée – Best Group Sex Scene – The Gauntlet 3
2009 : XRCO Awards - Nominée – New Starlet
2009 : XRCO Awards - Nominée – Cream Dream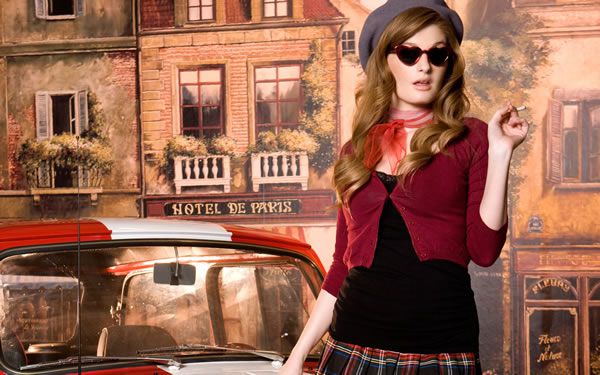 Filmographie
Control 7 (2007)
Frosty Finish 2 (2007)
Fuck For Dollars 5 (2007)
Gauntlet 3 (2007)
Girls in White 5 (2007)
Her First Lesbian Sex 12 (2007)
I Film Myself 5 (2007)
Innocence She's No Angel (2007)
Lethal Latinas 4 (2007)
Naughty Niches 1 (2007)
She Is Half My Age 1 (2007)
Swallow Every Drop 5 (2007)
Teens With Tits 12 (2007)
Women Seeking Women 36 (2007)
Women Seeking Women 37 (2007)
All About Ashlynn 2: Girls Only (2008)
All Girl Penetration of Kandi Hart (2008)
ATK Freckle Fantasies (2008)
ATK Galleria 6: Girls Only (2008)
ATK Red Delicious (2008)
Barely 18 39 (2008)
Barely Legal 81 (2008)
Barely Legal All By Myself 2 (2008)
Barely Legal School Girls 4 (2008)
Belladonna's Cock Pigs 1 (2008)
Big Titty Workout 1 (2008)
Bring Me the Head of Shawna Lenee (2008)
Bubblegum Cuties 3 (2008)
By Appointment Only 7 (2008)
Control 8 (2008)
Cougar Recruits 2 (2008)
Couples Seduce Teens 8 (2008)
Dreams and Desires (2008)
Fantasy All Stars 9 (2008)
Four Finger Club 25 (2008)
Fuck Club (2008)
Girl and her Toys (2008)
Girl Girl Studio 7: Keana Does L.A. (2008)
Girls Hunting Girls 18 (2008)
Girls Will Be Girls 4 (2008)
Handies (2008)
Hot Showers 17 (2008)
House of Jordan 2 (2008)
Imperfect Angels 1 (2008)
Imperfect Angels 2 (2008)
Imperfect Angels 3 (2008)
Imperfect Angels 4 (2008)
Imperfect Angels 5 (2008)
Imperfect Angels 6 (2008)
Jack's Redhead Adventure (2008)
Kink (2008)
Lesbian Seductions 19 (2008)
Matt's Models 5 (2008)
Matt's Models 6 (2008)
Miss Blackwood Diaries (2008)
My Secret Girlfriend (2008)
Paid Companions (2008)
Red Hotz (2008)
Reform School Girls 4 (2008)
Sasha Grey's Anatomy (2008)
Seduced By A Real Lesbian 3 (2008)
Solostravaganza 3 (2008)
Spit Swappers 2 (2008)
Spring Fling (2008)
Sweat 4 (2008)
Teen Cream (2008)
Teen Hitchhikers 20 (2008)
Tied Up (2008)
Virgin Diaries (2008)
We Live Together.com 4 (2008)
Who Let the Cats Out (2008)
Women Seeking Women 49 (2008)
19th Birthday 1 (2009)
19th Birthday 2 (2009)
Addicted To Pleasure (2009)
Babewatch: Lifeguard On Duty (2009)
Babysitter's Club (2009)
Barefoot Confidential 63 (2009)
Barely Legal POV 4 (2009)
Bree's Big Campout (2009)
Bree's Big Screw Review (2009)
Cougars Love Kittens (2009)
Creampies Anyone? (2009)
Field of Schemes 3 (2009)
French Confessions (2009)
Fucked on Sight 7 (2009)
Girl's Guide to Girls (2009)
I Am Eighteen 2 (2009)
Interactive Sex with Tori Black (2009)
Itch (2009)
It's a Mommy Thing 5 (2009)
Jack's POV 15 (2009)
Lesbian Bridal Stories 3 (2009)
Lesbian Bridal Stories 4 (2009)
Mike's Dirty Movie (2009)
Mother-Daughter Exchange Club 8 (2009)
My Handiwork (2009)
Nobody Does It Redder 1 (2009)
Nymphetamine 1 (2009)
Nymphetamine Solamente 1 (2009)
Office: A XXX Parody 1 (2009)
Only Teen Blowjobs 4 (2009)
Perversion (2009)
Popporn: The Guide to Making Fuck (2009)
Pure 18 11 (2009)
Sexquake (2009)
She's Barely a MILF (2009)
Slutty Gaggers 3 (2009)
Starlets (2009)
Teenage Whores 4 (2009)
This Ain't The Partridge Family XXX (2009)
TMSleaze (2009)
Torrid Tales of Naked Bondage (2009)
Undress Me (2009)
We Love Redheads 1 (2009)
Whack Jobs 4 (2009)
WKRP In Cincinnati: A XXX Parody (2009)
Young And Glamorous 1 (2009)
Young Sluts, Inc. 20 (2009)
All Reality Gang Bang 1 (2010)
Baby Got Boobs 3 (2010)
Barely Legal Kittens vs. Cougars (2010)
Before I'm 21 1 (2010)
Belladonna's Heavy Petting (2010)
Big Tits at School 10 (2010)
Breakfast Club XXX (2010)
Breast Meat 3 (2010)
Bree's Beach Party 3 (2010)
Bus Stop Girls (2010)
Condemned (2010)
Cougars Cruisin Coeds (2010)
Debbie Duz Dishes Again (2010)
Desires (2010)
Down The Rabbit's Hole (2010)
Downtown Girls 1 (2010)
Eternal Love 2: Reckless Heart (2010)
Faye N' Georgia Birthday Bash (2010)
Girl Next Door (2010)
I Have a Wife 10 (2010)
Legs Up Hose Down (2010)
Lesbian Legal 6 (2010)
Lipstick Lesbo 1 (2010)
Lush 1 (2010)
Lust Lovers 1 (2010)
Meow (2010)
Naughty Bookworms 18 (2010)
Naughty Nanny 3 (2010)
Nobody Does It Redder 4 (2010)
Not Married With Children XXX 2 (2010)
Old Enough to be Their Mother 8 (2010)
Pin-up Girls 1 (2010)
Pin-up Girls 2 (2010)
Pin-up Girls 5 (2010)
Poor Little Shyla (2010)
Porn Fidelity 24 (2010)
Pornstars Like It Big 10 (2010)
Pornstars Punishment 1 (2010)
Pretty Filthy 2 (2010)
Private Lessons (2010)
Riley Steele: Roommates (2010)
Rocco's American Adventures (2010)
Slutty and Sluttier 13 (2010)
Squeeze (2010)
Teen Tapes (2010)
Tres Flores (2010)
Twistys Hard 1 (2010)
Wanna Fuck My Daughter Gotta Fuck Me First 8 (2010)
Before I'm 21 2 (2011)
Big Tits in Sports 6 (2011)
Cookies n' MILF (2011)
Couples Seeking Teens 6 (2011)
Crazy for Pussy 3 (2011)
Delta Bang My Pi (2011)
Dirty Wet Girls (2011)
Double Vision 3 (2011)
Five Stars 2 (2011)
Foot Fetish Daily 7 (2011)
Girl Games 2 (2011)
Lesbian Spotlight: Alyssa Reece (2011)
Lesbian Spotlight: Jayme Langford (2011)
Naughty Bookworms 21 (2011)
Naughty Rich Girls 6 (2011)
Next Door and Alone (2011)
Passport (2011)
Payment (2011)
Power Fuck (2011)
Pure 18 18 (2011)
Real Workout 1 (2011)
Riley Steele: Satisfaction (2011)
Sticky Teen Faces 3 (2011)
Teen Models 7 (2011)
This Ain't Hollywood Squares XXX (2011)
Wife Switch 12 (2011)
Young Hot and Lesbian (2011)
2 Chicks Same Time 11 (2012)
Big Tits at Work 15 (2012)
Big Tits in Uniform 8 (2012)
Doctor Adventures.com 13 (2012)
Erotic Encounters 1 (2012)
Girl Games 3 (2012)
I Kiss Girls 1 (2012)
Lesbian Spotlight: Faye Reagan (2012)
Lot of Pussy (2012)
Me and My Girlfriend 1 (2012)
Superstars First Scenes (2012)
Teens At Work 1 (2012)
Teens For Toys (2012)