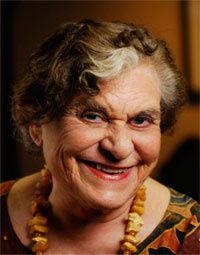 For as long as I can remember, I have loved putting pen to paper, never dreaming that some day writing would provide my livelihood. As it turned out, writing did become my career—but not right away. First I studied chemistry, worked as a biochemist, married, and became a mother. Eventually I wrote and published my first book, Fighting the Unseen: The Story of Viruses . Since then, I have written a variety of books, each one related to my special expertise as science and art writer, or to important events in my life.

Each of my fourteen books filled a special need. When my children were in their teens, I wrote young adult books whose content enriched the science curriculum of middle schools. In 1975, long before the subject became an acceptable topic for this age group, I wrote about conception and contraception for young adults. This got me interested in infertility. Why Can't We Have a Baby?, co-authored with fertility specialist Albert Decker, MD, was one of America's first patient education books dealing with the topic. Actually, its publication date was also the birthday of the first test-tube baby. When my mother-in-law died of a fatal drug interaction, I spent five years developing The Nurse's Drug Handbook, whose seven editions—350,000+ copies—taught generations of nurses to become more cognizant of the benefits and pitfalls of modern pharmacology.

Arthritis has been called the world's oldest disease. Fortunately, its treatment progressed dramatically while I was the science editor of The Arthritis Foundation. During my seven-year-long tenure I witnessed the development of new surgical techniques that allow surgeons to replace diseased hips, knees and other joints destroyed by the disease. The treatment of arthritis with drugs and physical therapy also improved dramatically. All this new information resulted in two books dealing with rheumatoid and osteoarthritis, which I coauthored with physicians practicing at Columbia Presbyterian Medical Center and the Hospital for Special Surgery.

Art and its history always fascinated me. America's Medicis: The Rockefellers and Their Astonishing Cultural Legacy (HarperCollins, 2010) examines the entirety of the art-related donations the family made to their native land. America's Art Museums: A Travelers Guide to Great Collections Large and Small (W.W. Norton, 2002) is my "love letter" to 160 museums scattered across America. One reader e-mailed me that the book inspired him to embark "on the trip of his lifetime."

My two memoirs are the books closest to my heart. At the Mercy of Strangers: Growing Up on the Edge of the Holocaust (1997) draws upon a diary I kept as a hidden child in Belgium during World War II. The book was the 1998 "Best Book for the Teen Age" choice of the New York Public Library, The Mothers' Group: Of Love, Loss and AIDS chronicles the lives of mothers and their fatally ill children at the beginning of the AIDS epidemic. It is also a memoir to my son David, who did not let his illness dim his exuberance. Both books were translated into German.