Michelle Bauer est une actrice américaine née le 1er octobre 1958 à Montebello en Californie.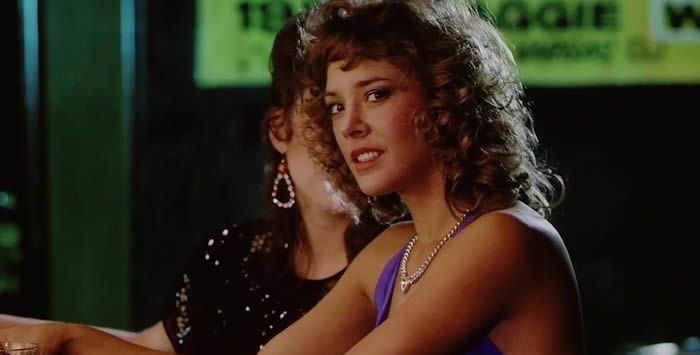 Carrière
Née en 1958, Michelle Bauer est une actrice spécialisée dans les films d'exploitation. Au début de sa carrière, elle a notamment été modèle dans la revue de charme Penthouse (elle fut la Penthouse Pet de juillet 1981) et a tourné dans plusieurs films X. Elle a ensuite tourné sous la direction de réalisateurs comme Fred Olen Ray (The Tomb, Hollywood Chainsaw Hookers, Beverly Hills Vamp ou David DeCoteau (Nightmare Sisters, Sorority Babes in the Slimeball Bowl-O-Rama, Etreinte Mortelle, Puppet Master III: Toulon's Revenge). Michelle Bauer a souvent joué aux côtés des actrices Brinke Stevens et Linnea Quigley.
Toutes trois ont d'ailleurs acquis une notoriété dans les années 1980 en tant que Scream Queen, représentatives des films de série B produits à cette époque, en particulier dans le genre du fantastique et de l'épouvante. Plus récemment, on a pu voir Michelle Bauer dans L'Attaque de la pin-up géante, puis aux côtés de Lina Romay (et sous la direction de Jess Franco) dans Lust for Frankenstein. Elle a également incarné la comtesse Elizabeth Bathory dans Tomb of the Werewolf (avec Paul Naschy), avant de se parodier elle-même dans Gingerdead Man 2: Passion of the Crust, film d'épouvante réalisé par Charles Band. En 2012, elle retrouve le réalisateur David DeCoteau ainsi que les actrices Linnea Quigley et Brinke Stevens dans le film 1313: Cougar Cult.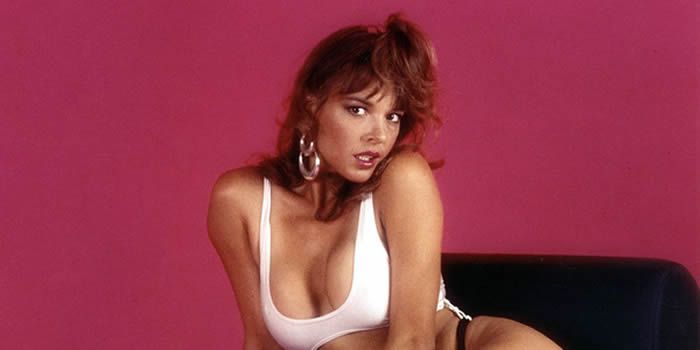 Filmographie
3 Scream Queens (2014).... Sylvia
The Trouble with Barry (2012).... Michelle
2: Voodoo Academy (2012) .... Virginia
1313 : Bermuda Triangle (2012) .... Echo
1313: Cougar Cult (2012) .... Victoria
Disciples (2011) .... Sœur Faith
1313: Actor Slash Model (2011) .... Suzy
Little Witches (2011) (TV) .... Mrs. Turnbull
Wicked Stepbrother (2011) .... Minerva
Megaconda (2009)
Voodoo Dollz (2008) (TV) .... Miss Anton
Gingerdead Man 2: Passion of the Crust (2008) .... Polly Bunderhoof
Whispers from a Shallow Grave (2006) .... La victime
The Naked Monster (2005) .... La deuxième mère
Tomb of the Werewolf (2004) .... Elizabeth Bathory
The Bikini Escort Company (2004) .... Miss Howell
The Erotic Misadventures of the Invisible Man (2003) .... Ruth Knight
Blood and Honor (2000) .... Maude Stuart
Shame, Shame, Shame (1999)
Timegate: Tales of the Saddle Tramps (1999) .... Miss Marie
Blue Vanities S-626 (1999)
Lust for Frankenstein (1998) .... La déesse (la créature)
Mari-Cookie and the Killer Tarantula in 8 Legs to Love You (1998) .... Sheriff Marga
Butterscotch (1997) (série TV) (2 épisodes) .... Amanda Blackwell
Masseuse 2 (1997) .... Eva
Little Miss Magic (1997) .... Kristin
Click (1997) (série TV) (1 épisode) .... Madame Greta
Maximum Revenge (1997) .... Shana
The Last Embrace (1997) .... Feminatrix
Bikini Drive-In (1995) .... Dyanne Lynn
Assault of the Party Nerds 2: The Heavy Petting Detective (1995) .... Muffin
L'Attaque de la pin-up géante (1995) .... Dr. Joyce Mann
Red Lips (1995) .... Lisa
Blonde Heaven (1995) .... Amanda Blackwell
Vampire Vixens from Venus (1995) .... Shampay
Dinosaur Island (1994) .... June
Dancing Angels (1994)
Demented (1994)
Witch Academy (1993) .... Tara
The Flesh Merchant (1993) .... Kitty Genovese
Naked Instinct (1993) .... Michelle
One Million Heels B.C. (1993) .... La femme des cavernes
The Dwelling (1993) .... Pam
Hellroller (1992) .... Michelle Novak
Chickboxer (1992) .... Greta Holtz
Evil Toons (1992) .... Mrs. Burt
The Summoned (1992) .... Marilyn Stevenson
Bimbo Penitentiary (1992)
Puppet Master III: Toulon's Revenge (1991) .... Lili
Mrs. Lambert Remembers Love (1991) (TV) .... Miss Kingsbury
Virgin High (1991) .... Miss Bush
Camp Fear (1991) .... La fille
Naked Obsession (1990) .... La danseuse
Spirits (1990) .... Sœur Mary
The Jigsaw Murders (1989) .... Cindy Jakulski
Beverly Hills Vamp (1989) .... Kristina
The Phantom Empire (1989) .... Cave Bunny
Destiny to Order (1989) .... Stripper
Terminal Force (1989)
Dr. Alien (1989) .... L'étudiante du cours de sport
American Rampage (1989) .... La fille de la piscine
Assault of the Party Nerds (1989) .... Muffin
Etreinte Mortelle (1989) .... La femme du rêve
Murder Weapon (1989) .... Fille de la douche à la TV
Penthouse: On the Wild Side (1989)
Wild Man (1989) .... Trisha Collins
Lady Avenger (1988) .... Annalee
Hollywood Chainsaw Hookers (1988) .... Mercedes
Transmutation (1988) .... Betsy
Death Row Diner (1988) .... Julia Wilcox-Weston
Sorority Babes in the Slimeball Bowl-O-Rama (1988) .... Lisa
Many Faces of Shannon (1988)
Warlords (1988) .... La fille du harem
Cheri and the Pirates (1988)
Blue Cabaret (1988) .... Kit
Lust for Freedom (1987) .... Jackie
Commando Squad (1987) (non crédité)
Cyclone (1987) (non crédité) .... Fille de la douche
Terror Night (1987) .... Jo
Nightmare Sisters (1987) .... Mickey
Electric Blue 49 (1987)
Bondage Under the Bigtop! (1987)
Night of the Living Babes (1987) .... Sue
Wet Shots: Girls Who Dig Girls #2 (1987)
Armés pour répondre (1986) .... La danseuse
The Tomb (1986) .... Nefratis
Les anges du mal 2 (1986) (non crédité) .... Fille de la douche
Roller Blade (1986)
A Loving Bind (1986)
Beverly Hills Girls (1986) .... Michelle
Double Heat (1986)
Penthouse Love Stories (1986) .... La patiente
Centerfold Screen Test 2 (1986)
Dresden Diary (1986)
Women in Trouble (1986) .... Tracey Taylor
Pony Girl: At the Ranch (1986)
Electric Blue 39 (1986)
Overkill (1986) .... La voisine
Candid Candid Camera Volume 5 (1986) .... Debbie White
In Search of... the Perfect '10' (1986)
Screen Test (1985)
Cavegirl (1985)
Tomboy (1985)
Electric Blue 30 (1985)
Pony Girl Number Two (1985) .... Suzie
The Trap (1985) .... Diane
Cleopatra's Bondage Revenge (1985)
Pony Girl (1985)
Dominated by Desire (1984)
Rope Burn (1984)
Monaco Forever (1984)
Jane Bonda's Bizarre Workout (1984)
Special Request (1984)
The Man Who Wasn't There (1983)
Erotic Images (1983)
Nudes in Limbo (1983)
Kidnapped Girls Agency (1983)
Homework (1982)
Bizarre People (1982)
Café Flesh (1982)
Shannon (1982)
Bad Girls (1981)
Electric Blue 006 (1981)
Nightdreams (1981)