Hollywood Golden Age Actress Rhonda Fleming Dies At 97
SANTA MONICA (CBSLA) — Hollywood Golden Age star Rhonda Fleming has died at age 97. Fleming passed away Wednesday in Santa Monica.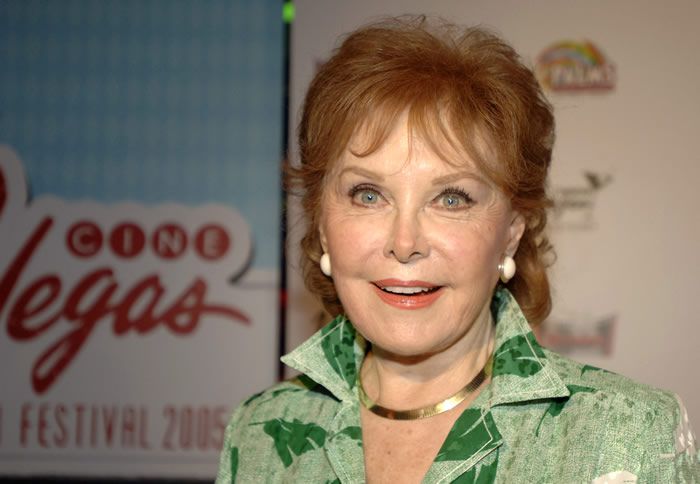 Rhonda Fleming during CineVegas Film Festival 2005 – Rhonda Fleming Recieves Brenden Celebrity Star at Brenden Theatres in Las Vegas, Nevada, United States. (Photo by Denise Truscello/WireImage)
Dubbed the "Queen of Technicolor," Fleming starred in films including the 1948 musical "a Connecticut Yankee in King Arthur's Court," 1947's film noir "Out of the Past," Alfred Hitchcock's 1945 "Spellbound," and 1957's "While the City Sleeps."
The actress was born in Hollywood in 1923 and attended Beverly Hills High School. She worked on more than 40 films, multiple television shows, and a 1973 Broadway revival of "The Women."
She also had a singing career, which included highlights such as performances at the Tropicana hotel in Las Vegas and at the Hollywood Bowl.
At the height of her career, Fleming co-starred alongside Bob Hope, Kirk Douglas, Burt Lancaster, and Ronald Reagan.
Her late-career work included 1976's "Won Ton Ton: The Dog Who Saved Hollywood," and the 1980 spy spoof, "The Nude Bomb" with Don Adams.
She received a star on the Hollywood Walk of Fame in 1960. It is at 6660 Hollywood Blvd.
She was married six times, including to Ted Mann, owner of the Mann Theaters chain.