Camelot's Court: Inside the Kennedy White House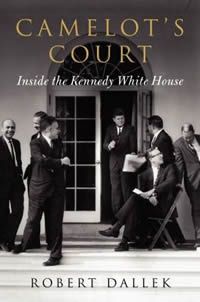 In his acclaimed biography of JFK, Robert Dallek revealed Kennedy, the man and the leader, as never before. In Camelot's Court, he takes an insider's look at the brain trust whose contributions to the successes and failures of Kennedy's administration were indelible.
Kennedy purposefully assembled a dynamic team of advisers noted for their brilliance and acumen, among them Attorney General Robert Kennedy, his "adviser-in-chief"; Secretary of Defense Robert McNamara; Secretary of State Dean Rusk; National Security Adviser McGeorge Bundy; and trusted aides Ted Sorensen and Arthur Schlesinger. Yet the very traits these men shared also created sharp divisions. Far from unified, JFK's administration was an uneasy band of rivals whose personal ambitions and clashing beliefs ignited fiery debates behind closed doors.
With skill and balance, Dallek details the contentious and critical issues of Kennedy's years in office, including the Bay of Pigs, the Cuban Missile Crisis, civil rights, and Vietnam. He illuminates a president who believed deeply in surrounding himself with the best and the brightest, yet who often found himself disappointed in their recommendations. The result is a striking portrait of a leader whose wise resistance to pressure and adherence to personal principles, particularly in matters of foreign affairs, offer a cautionary tale for our own time.
Meticulously researched and masterfully written, Camelot's Court is an intimate tour of a tumultuous White House and a new portrait of the men whose powerful influence shaped the Kennedy legacy.

Fiche Technique
ISBN-13 : 9780062065841

Publisher : HarperCollins Publishers

Publication date : 10/08/2013

Author : Robert Dallek
Editorial Reviews

Publishers Weekly

Non-experts are likely to have a hard time assessing what significant new facts are revealed in this meticulous but well-trod account of J.F.K.'s tenure in the White House. Dallek (An Unfinished Life: John F. Kennedy, 1917–1963) walks the reader through the basics: Joseph Kennedy Sr.'s ambitions; his congressional years; and his years in the White House dealing with the Soviet Union, Vietnam, and Cuba. Kennedy's relationship with his advisers, dubbed "the best and the brightest" (Robert McNamara, Ted Sorenson, McGeorge Bundy, et al.), has also been thoroughly described elsewhere.

The conclusions Dallek reaches are less than profound or original: "The affection for generated by his persona and the tragedy of his assassination have encouraged positive assessments of his leadership." And despite the book's length, there are important omissions: Dallek's discussion of Kennedy's sexual appetites in the first chapter relies heavily on the 2012 tell-all memoir of intern Mimi Alford, but readers are given no basis against which to assess the reliability of her account. Dallek may well have strong reasons for relying on her, but, inexplicably, he doesn't tell us what they are. (Oct.)

Kirkus Reviews - 2013-09-01

The author of An Unfinished Life: John F. Kennedy, 1917–1963 (2003) returns with descriptions and assessments of the fallen president's principal advisers. Dallek (The Lost Peace: Leadership in a Time of Horror and Hope, 1945–1953, 2010, etc.) begins with some quick chapters about JFK's pre-presidential life before commencing his voyage. The president's brother Robert, the attorney general, emerges as the key adviser, reappearing continually in the narrative, especially during the most crucial issues--the missile crisis of 1962 and the civil rights agenda (which, as Dallek notes, took a back seat to foreign affairs). The author introduces each adviser with a description of his (yes, all were men) background and notes that the new president put into his Cabinet--and into his non-Cabinet advisory groups--Republicans and others who annoyed the left wing of his own party.

The author shows us the roles that each played and the reputation that he had among the others and with the president. Arthur Schlesinger, for example, was more at the fringes than popular understanding would have it; the Joint Chiefs of Staff were continually at war with the White House on potential actions in Cuba, Laos, Vietnam and elsewhere. (Unsurprisingly, they favored military action.) Deputy National Security Adviser Walt Rostow emerges as the most hawkish of the bunch, and Secretary of State Dean Rusk, the least decisive and/or consistent. Dallek examines each of JFK's crises in detail, focusing on what the advisers were (or were not) telling him, and he notes several times that their failure to reach consensus was a serious problem. The author spares no one. He chides JFK for his womanizing, LBJ for his ego and McNamara for his credulousness. Here is perhaps the only account of the 1963 March on Washington that does not mention King's speech. More than a little admiring of Arthur, but there's cleareyed criticism of his Round Table.

Library Journal - 09/15/2013

Dallek (An Unfinished Life: John F. Kennedy, 1917–1963) adds new insights beyond those in his excellent 2003 biography of JFK. Here is a compelling view of the president's often frustrating interactions with cabinet members and high-placed government officials. Kennedy encouraged this "ministry of talent" to speak their minds, but their advice was often ignored as JFK gained the confidence to rely on his own instincts, learning that the best-intentioned advisers could present bad options. Dallek discusses Kennedy's major challenges: U.S.-Soviet relations, nuclear disarmament, Castro's Cuba, Vietnam, and to a lesser extent, civil rights. His chief adviser and confidant was Robert F. Kennedy, who is depicted in detail, as are many others whom JFK either relied upon or mistrusted (e.g., figures from the CIA or military). As expected, Dallek focuses on the brinksmanship of the Cuban Missile Crisis.

He weighs whether Vietnam was an important or peripheral Cold War front. Dallek concludes that Kennedy realized that since he could not control events in nearby Cuba, he would certainly not be able to do so in faraway Vietnam; he would likely have found a way out of Vietnam had he served a second term. VERDICT Readers who keep up with the body of work on JFK will appreciate Dallek's page-turning style. Historians will value his excellent scholarship as he, in effect, revisits David Halberstam's classic, The Best and the Brightest.—Karl Helicher, Upper Merion Twp. Lib., King of Prussia, PA
Meet the Author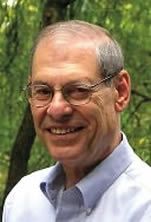 Robert Dallek is the author of An Unfinished Life: John F. Kennedy, 1917–1963 and Nixon and Kissinger, among other books. His writing has appeared in The New York Times, The Washington Post, The Atlantic Monthly, and Vanity Fair. He is an elected fellow of the American Academy of Arts and Sciences and of the Society of American Historians, for which he served as president in 2004-2005. He lives in Washington, D.C.