Some significant cases Karl Josef Silberbauer

published 07/01/2014 at 10:25


Passbild von Karl Josef Silberbauer - born June 21, 1911; died in 1972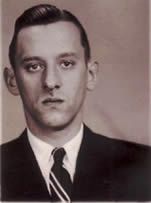 Innumerable people throughout the world have become familiar with the tragic fate of the young Jewish girl, Anne Frank, through the diary she left behind , "a cornerstone of the culture of remembrance", according to the historian Wolfgang Benz. The diary ends abruptly, because on August 4, 1944, the Frank family, who had been hiding from the Nazis in Amsterdam for two years, was arrested by an officer of the security police and sent to a concentration camp; no one in the family except the father survived.

When the performance of a play based on the diary of Anne Frank in Linz was interrupted by anti-Semitic demonstrators and Simon Wiesenthal was confronted with the allegation that the diary was a fraud and could never hold up as proof of the Holocaust, he decided to substantiate Anne Frank's existence by searching out the policeman who had arrested her. At first all that was certain about the man was that he had come from Vienna and that his last name began with Silber. In 1963, Wiesenthal uncovered the former SS Oberscharführer and criminal inspector in the security Service (SD), Karl Silberbauer, who had arrested the Frank family. By then Silberbauer was again working on the Vienna police force. He was suspended from his duties and legal proceedings were opened against him. The proceedings were dismissed in 1964 on the assumption that Silberbauer had known nothing about the Holocaust. He was also cleared in a disciplinary action, thus enabling him to continue working on the police force until his retirement – at which time he even received benefits accruing from his work for the Gestapo and the SD.

More important than a possible conviction of Karl Silberbauer, however, was the fact that he was living proof of Anne Frank's arrest and thus of the authenticity of her diary, which has become a symbol for the fate of millions of Jewish children who at that time lost their lives under unspeakable suffering. Wiesenthal's conviction that the incomprehensibility of the Holocaust can be made comprehensible to later generations mainly through depictions of personal experience – is impressively corroborated by this moving record written by a young girl.