Leon Shamroy est un directeur de la photographie et réalisateur américain né le 16 juillet 1901 à New York, New York (États-Unis), décédé le 7 juillet 1974 à Los Angeles (États-Unis).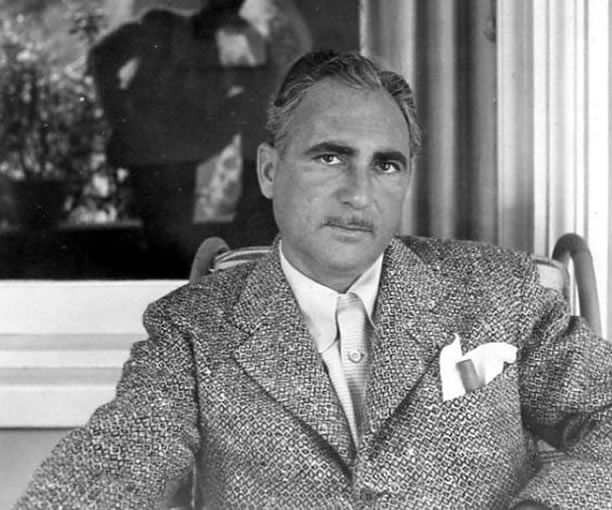 Carrière
Leon Shamroy, né Leon Shamroyevsky, était un cinéaste américain. Il est surtout connu pour Le Cygne noir (1942), Wilson (1944), Leave Her to Heaven (1945), David et Bathsheba (1951), The Robe (1953), Cléopâtre (1963), The Agony and the Ecstasy (1965) et Planet of the Apes (1968). Charles Lang et lui partagent le record du plus grand nombre de nominations aux Oscars pour la cinématographie. Au cours de sa carrière de cinq décennies, il a obtenu dix-huit nominations avec quatre victoires, partageant le record avec Joseph Ruttenberg. Shamroy est décédé en 1974 à l'âge de 72 ans.
Vie privée
De 1953 jusqu'à sa mort en 1974, il est marié à l'actrice Mary Anderson.
Filmographie
comme directeur de la photographie
1926 : Lightning Hutch
1927 : Tongues of Scandal
1927 : Pirates of the Sky
1927 : The Trunk Mystery
1927 : Hidden Aces
1927 : Land of the Lawless
1928 : The Telltale Heart
1928 : The Last Moment
1928 : Out with the Tide
1928 : Bitter Sweets
1930 : Alma de Gaucho
1931 : Women Men Marry
1932 : Stowaway
1932 : A Strange Adventure
1933 : Jennie Gerhardt
1933 : Her Bodyguard
1933 : Three-Cornered Moon
1934 : Good Dame
1934 : Thirty Day Princess
1934 : Are We Civilized?
1934 : Kiss and Make-Up
1934 : Ready for Love
1934 : Behold My Wife
1935 : Mondes privés (Private Worlds)
1935 : Accent on Youth
1935 : Mon mari le patron (She Married Her Boss)
1935 : She Couldn't Take It
1935 : Mary Burns, Fugitive
1936 : Soak the Rich
1936 : Fatal Lady
1936 : Spendthrift
1936 : Wedding Present
1937 : J'ai le droit de vivre (You Only Live Once)
1937 : Her Husband Lies
1937 : The Great Gambini
1937 : She Asked for It
1937 : Blossoms on Broadway
1938 : Man's Paradise
1938 : La Famille sans-souci (The Young in Heart)
1939 : Le Lien sacré (Made for Each Other)
1939 : La Fille du nord (Second Fiddle)
1939 : Les Aventures de Sherlock Holmes (The Adventures of Sherlock Holmes)
1939 : Et la parole fut (The Story of Alexander Graham Bell)
1940 : Little Old New York
1940 : I Was an Adventuress
1940 : Lillian Russell
1940 : Les Quatre Fils (Four Sons)
1940 : Sous le ciel d'Argentine (Down Argentine Way)
1940 : Tin Pan Alley
1941 : Une nuit à Rio (That Night in Rio)
1941 : The Great American Broadcast
1941 : Soirs de Miami (Moon Over Miami)
1941 : Un Yankee dans la RAF (A Yank in the R.A.F.)
1941 : Confirm or Deny
1942 : La Folle Histoire de Roxie Hart (Roxie Hart)
1942 : Le Cygne noir (The Black Swan)
1943 : Requins d'acier (Crash Dive)
1943 : Symphonie magique (Stormy Weather)
1943 : Claudia
1944 : Buffalo Bill
1944 : Le Président Wilson (Wilson)
1944 : Greenwich Village
1945 : Le Lys de Brooklyn (A Tree Grows in Brooklyn)
1945 : Where Do We Go from Here?
1945 : La Foire aux illusions (State Fair) de Walter Lang
1945 : Péché mortel (Leave Her to Heaven)
1947 : L'Extravagante Miss Pilgrim (The Shocking Miss Pilgrim), de George Seaton
1947 : Ambre (Forever Amber)
1947 : Femme ou maîtresse (Daisy Kenyon)
1948 : La Dame au manteau d'hermine (That Lady in Ermine)
1949 : Échec à Borgia (Prince of Foxes)
1949 : Un homme de fer (Twelve O'Clock High)
1950 : Treize à la douzaine (Cheaper by the Dozen)
1950 : Les Rebelles de Fort Thorn (Two flags west)
1951 : Sur la Riviera (On the Riviera)
1951 : David et Bethsabée (David and Bathsheba)
1952 : Un refrain dans mon cœur (With a Song in My Heart)
1952 : Wait 'Til the Sun Shines, Nellie
1953 : Les Plus grandes vedettes du monde (Tonight We Sing)
1953 : Appelez-moi Madame (Call Me Madam)
1953 : Down Among the Sheltering Palms
1953 : The Girl Next Door
1953 : La Sorcière blanche (White Witch Doctor)
1953 : La Tunique (The Robe)
1953 : Capitaine King (King of the Khyber Rifles)
1954 : L'Égyptien (The Egyptian)
1954 : La Joyeuse parade (There's No Business Like Show Business)
1955 : Papa longues jambes (Daddy Long Legs)
1955 : Good Morning, Miss Dove
1956 : Le Roi et moi (The King and I)
1956 : Les Rois du jazz (The Best Things in Life Are Free)
1956 : La Blonde et moi (The Girl Can't Help It)
1957 : Une Femme de tête (The Desk set)
1958 : South Pacific
1958 : Bravados (The Bravados) d'Henry King
1959 : Porgy and Bess
1959 : L'Ange bleu (The Blue Angel)
1959 : Un matin comme les autres (Beloved Infidel)
1960 : L'Île des sans soucis (Wake Me When It's Over)
1960 : Le Grand Sam (North to Alaska)
1961 : Snow White and the Three Stooges
1962 : Tendre est la nuit (Tender Is the Night)
1963 : Le Cardinal (The Cardinal)
1964 : Madame Croque-maris (What a Way to Go!)
1965 : L'Extase et l'Agonie (The Agony and the Ecstasy)
1965 : Do Not Disturb
1966 : La Blonde défie le FBI (The Glass Bottom Boat)
1967 : Opération caprice (Caprice)
1968 : La Planète des singes (Planet of the Apes)
1968 : The Secret Life of an American Wife
1968 : Skido (Skidoo)
1969 : Justine
comme réalisateur
1928 : The Telltale Heart
1938 : Man's Paradise